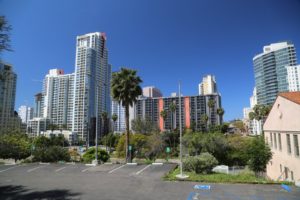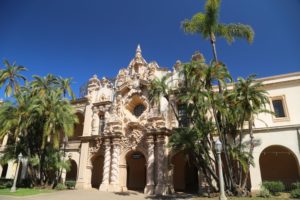 Are you itching for an escape? Daydreaming of traveling someplace warm, sunny, and by the ocean? If so, consider putting San Diego on the shortlist of destination options.
San Diego is known as "America's Finest City", and it's hard to argue against the nickname. From the beautiful beaches to the posh shopping districts to the incredible attractions, San Diego has everything you want in a destination city.
In fact, with so much to see and do in San Diego, visitors are advised to spend several days there. If possible, consider spending an entire week exploring the city. You won't regret taking the time off!
Let's take a look at all the things you can do if spending a week in San Diego:
Visit the San Diego Zoo
You can't go to San Diego without spending a day at the zoo. The San Diego Zoo is ranked one of the best in the world. For one thing, it's 100 acres in size, which is massive when compared to most city zoos. It's also revolutionary in terms of its design and layout, with an emphasis on providing animals with naturalistic habitats rather than cruel enclosures. There's even a gondola system visitors can use to get a bird's eye view of the exhibits below.
Go on a tequila tour
San Diego is famous for its tacos and tequila. For first-time visitors unsure where to find the best options in the city, a taco and tequila tour in San Diego could be the perfect answer. An organized tour will take you to the best restaurants in Old Town while filling you in on local history along the way. You might even hear a ghost story or two before the day is through, giving you something to think about on the ride or walk back to your hotel.
Explore the USS Midway Museum
It's hard to appreciate the size and scope of a modern aircraft carrier when it's out at sea, far from any point of reference. But when anchored alongside a downtown city skyline, the impressive magnitude is impossible to ignore. Such is the experience for those visiting the USS Midway. A retired aircraft carrier converted into a museum, the USS Midway has hundreds of artifacts and exhibits on display, including many antique military aircraft. A day spent exploring the USS Midway will be an experience you'll never forget.
Enjoy a day at the beach
There are 31 beautiful beaches in San Diego County. Whether you want to surf, swim, or simply watch the seals bask in the sun, there's bound to be an accessible beach located within a mile or so of your hotel. Check with the front desk about the best options in your vicinity; some beaches are better for families, while others are well suited for marine exploration and excitement.
Go whale watching
Several species of whale can be spotted along the San Diego coastline. Depending on the time of year, you can see gray whales, blue whales, minke whales, and humpback whales breaching the surface and splashing down before disappearing beneath the waves. While you might be able to spot a few from the shore with the aid of binoculars, the best way to see whales is up close, courtesy of reserving a seat on a whale-watching expedition. These trips depart daily and typically include a marine biologist on board to provide insights and answer questions.
Check out the Gaslamp Quarter
Every city has at least one district with a high concentration of action and excitement. In San Diego, it's the historic Gaslamp Quarter located downtown. The Gaslamp Quarter features top-rated restaurants, world-class entertainment venues, historic buildings, and luxury shopping for over 16 city blocks. Start on one side and slowly make your way to the other.
See the Padres play ball
They may not be as well-known as the Yankees or Dodgers, but the Padres have been a big-league team for decades. And thanks to the recent acquisition of exceptional talent, they have a fair shot at a championship in the near future. Even if you're not into baseball, a day at Petco Park can be a fun and exciting experience. With this in mind, if the Friars are in town at the same time you are, consider catching a game.
If you're looking for the ideal vacation destination, put San Diego at the top of the list. It's got it all!
Michael Driver is a freelance writer from Texas. He enjoys writing about history, movies, and sports. Michael can be reached at ReddishRaddish87@gmail.com