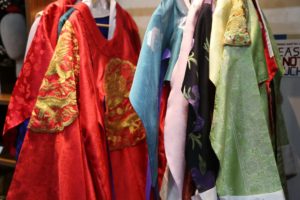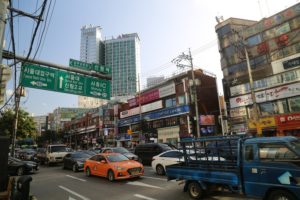 Whether it's traveling to see the cherry blossoms bloom during the spring, enjoying a K-pop concert with thousands of other fans, or taking in the relaxed atmosphere of Jeju Island, there are thousands of reasons to visit South Korea.
However, starting this month, there is a new version of the South Korea visa for U.S. citizens rolling out. Known as the Korea Electronic Travel Authorization (or K-ETA), this travel authorization will be required for citizens from more than 40 countries.
If you're planning to travel to South Korea soon, be sure to read this article, which discusses the K-ETA, how to apply, and everything else that you need to know before your trip.
What is the Korea Electronic Travel Authorization?
The Korea Electronic Travel Authorization permits visa-free entry into South Korea for certain citizens.
The K-ETA was originally introduced as a pilot program in April of 2021, with a testing and supplementation program between May through August. The original program covered citizens from 21 countries that could travel to South Korea visa-free, but has now been expanded to 49 countries.
The current countries that are eligible to apply for a K-ETA include those from the European Union (such as Denmark, Germany, France, Italy, Spain, etc) as well as Albania, Nicaragua, the United States, and Venezuela, among others.
A further 64 countries are currently suspended from applying for a K-ETA due to the high epidemiological risk within their borders. This list includes Brazil, Canada, Japan, Russia, Singapore, South Africa, the United Arab Emirates, and more.
However, this situation is not permanent and countries may be reinstated (and new countries added) after the coronavirus pandemic subsides.
The K-ETA works similar to other travel authorizations such as the ESTA (from the United States) and the eTA (Canada), with travelers applying for their K-ETA online.
How to Apply for the Korea Electronic Travel Authorization
Applying for the K-ETA is a very simple process and should take most people less than 15 minutes to do so.
Travelers can apply for their K-ETA from the comfort of their own home (no need to visit an embassy in-person!) through a smartphone, computer, or tablet.
The K-ETA application will ask a few basic questions, such as the traveler's personal details (full name, gender, date of birth); passport information (serial number, issue date, expiry date, nationality); and contact information. There will also be a short section asking yes/no questions about the applicant's health and criminal record.
Once the application is complete and submitted, travelers can usually expect their approved K-ETA to arrive instantly to their email address. However, during busy tourist periods, it may sometimes take a few hours to a day to be approved.
Benefits of the K-ETA
The new K-ETA program comes with a host of benefits, from shorter queue times to more convenience, longer validity periods, and much more.
For example, the K-ETA is a multiple-entry travel authorization, which means that those who have it can enter South Korea as many times as they wish as long as it's within the validity period.
Speaking of which… the K-ETA is valid for 2 years, making it very convenient for adventurers who plan to visit South Korea frequently. Who could resist buzzing cities like Seoul, watching a local baseball game, or the gorgeous nature of Gyeongju National Park?
Likewise, the K-ETA will enable visitors to enter South Korea for a variety of purposes ranging from tourism to visiting family and friends, participating in events or meetings, and business activities (as long as they're not for profit).
An interesting feature of the K-ETA is that the number of days that travelers are allowed in South Korea depends on their country of citizenship.
For example, citizens of the United States who enter South Korea on a K-ETA can stay for up to 90 days. Canadians can stay up to 180 days on a single trip, while the majority of citizens from EU countries can stay up to 90 days.
Last but certainly not least, the K-ETA allows for quick entry through immigration. This is because the traveler has already provided information about themselves beforehand (via the online application form), and does not need to fill out an arrival questionnaire.
Where to go in South Korea
Now that you have a better idea of the K-ETA, it's time to figure out where to travel in South Korea!
Most travelers will start (or finish) their South Korean trip in Seoul, the capital. This dazzling city will surprise visitors with its mix of modern architecture, pop culture, and plenty of delicious cafes and restaurants to check out.
Another extremely popular destination is Jeju Island. Often referred to as 'honeymoon island,' Jeju's unique nature and rock formations will leave you amazed. In fact, there are several extinct volcanoes on the island, the most famous of which is called Hallasan.
In addition to the breathtaking nature, with its waterfalls and mysterious caves, tangerine orchards, and gentle waves, Jeju Island also offers unusual stone sculptures. These giant Dol hareubang are considered the guardians of Jeju.
Not done with nature just yet? South Korea's Seoraksan National Park, which is made up of 30 peaks, is famous for its jagged peaks, beautiful waterfalls, deep caves, and lush forests. The best time to visit Seoraksan is during the autumn, when the foliage of the trees begins to change into gorgeous yellow and red hues.
Finally, those looking to go back in time (at least for a few hours!) should add Gyeongbokgung to their itinerary. Located on the outskirts of Seoul, this was the main royal palace during the Joseon dynasty and a true South Korean landmark.
Those who are planning to 'visit' the king will be pleasantly surprised at the costumed guards near the entrance of the palace, who take part in the changing of the guard ceremony every morning.