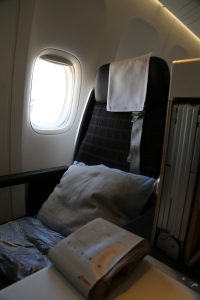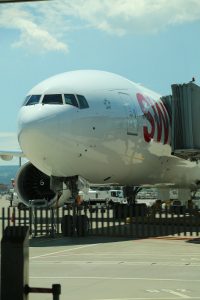 After 20+ years of traveling, a question I am asked every now and then is, "I will be traveling to (fill in the destination here) – how should I pack?" And the answer that I always reply with is, "pack light"! I'm less concerned with how long you are going for and where you are going – as I have lightweight options that will work for general travel to most destinations on the planet regardless of whether your trip is a week or 2 months. One destination has been on my visit list for quite some time (Williamsburg, Virginia) including this bed and breakfast in Williamsburg, VA.
The advantage of being a thrifty packer on trips is numerous – no more so then in airports. When packing you don't have to worry about which bag to pack items in and which one you will carry on the plane. One bag = one place for all your stuff. It is always with you and when you exit the plane you don't have to go hunt down the luggage belts and even worse spend valuable time waiting for your bags to be delivered. And in a worst case situation, your bags will be delayed or lost (has happened an unusual amount of times over the years based on the limited times that I do check in bags).
And there are certain items you will want to secure before even beginning to pack. One involves making sure you have the right credit cards – especially for overseas travel. And another important note about credit cards is make sure your credit cards do not hit you with foreign transaction fees.
But back to packing. In looking for a backpack or a carry on item I look for luggage that combines two things: 1. Durability – will the item last and 2. is Light Weight – I don't want to be schlepping around a carry on that is already heavy prior to me filling it with my own gear.
I generally offer two packing lists (both fitting in a slightly larger then a normal school size backpack)- one for warmer weather travel and one for colder weather travel – and unless you are planning a camping trip or will be mountain climbing – this lists hold up very well in both warm and cold destinations. And I've even gotten my cold weather list to work on a cruise to Antarctica – my gear still fit the carry on requirements for the plane, albeit it was in a roll aboard rather then a shoulder harnessed backpack.
Warm Weather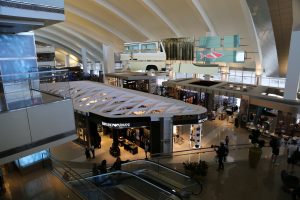 A trip to a warm weather destination is generally an easy one to pack for. One must ask how warm is the destination, is it Thailand warm in the middle of April or is it Mediterranean warm or more northern latitudes in the middle of summer where temperatures are often cool in the evenings. Always start with the coolest temperature you will experience somewhere and work from there. If you are flying somewhere, regardless of your destination you will most likely experience cooler temperatures in an airport and on a plane as well as often in ground transportation. It is always a good idea to bring a lightweight jacket for destinations such as these.
One or two long lightweight pants, several lightweight shorts, several socks and underwear will usually suffice. With a smaller bag, laundry will have to be done more often.
Cold Weather
The most important cold weather item in your pack will be a thick down jacket (anywhere from 600 to 800+ fill down will do depending on the severity of the climate you will be going to). Don't just stuff it in your bag, one of the most space important space saving items for down jackets are compression sacks – the very nature of natural down material is it's thermal insulation properties to size ratio; a down jacket cinched down inside a compression sack will become a surprisingly small.
And equally as important is the layering system and the type of material. Start thin and then work your way thicker. Choose fleece – dries quickly and often not as smelly as other materials. Long underwear can be thin as a base layer, then a slightly thicker layer – apply this system to both lower and upper body. You lose a lot of heat through your head; bringing a good toque is also very important.
Items regardless of the destination
ID – whether it is a drivers license or for international travel, a passport. And bring several credit cards and cash. A medical kit is always important – basics would include an antibiotic in case you become severely ill from food poisoning, an anti diarrhea and basic headache medicine among other miscellaneous first aid kit items such as band-aids.
And then other items will depend on your trip – sunscreen, insect repellent, sunglasses, a hat, a shaver or a small headlamp are all items to consider.
Two more notes to leave you with:
Separating your items via thin bags or in Ziploc type bags is a good idea.
Roll your clothing up as tight as possible – this will save space and also keep your items fairly wrinkle free.
Have your own packing tips and tricks? Please share in the comments section below? Have questions about my own packing experience – please ask!