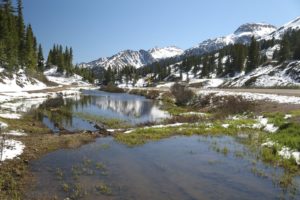 There are many keys to a successful relationship, and if you're lucky enough to be in one right now, you probably get away together often. Traveling with your partner is one of the quickest ways to find out if the two of you are genuinely compatible. Long flights, delays, adventures, and even how long it takes them to pack can tell you how successful your relationship will be.
Suppose you already know the person you're in a relationship with is "the one," and you're ready for the next big adventure together – marriage. If you're looking for memorable ways to propose to your one and only on your next vacation together but struggle to come up with the perfect idea, keep reading for some proposal inspiration.
On a Summit
Many people opt for popping the big question on the top of a mountain even when they're in their hometown, making it even more magical if you're on a mountaintop with spectacular vistas. If you found yourself swiping right on your now partner because they were outdoorsy and loved a hiking date, this is the perfect proposal for you two. Still trying to nail down where to go? Some cities with world-renowned hiking are Cape Town, South Africa, Tokyo, Japan, and Sydney, Australia.
Set Sail Towards Forever
While planning a honeymoon cruise is a popular way to spend the first week or two in married bliss, so is proposing on the high seas too. The great thing about cruising is its all-inclusiveness. Let's face it; you've got enough to decide, like do you want engineered diamonds or lab-grown for the ring? Do you want to propose publicly or privately? What will you say?
Add to that planning a trip, excursions, and more; it can get overwhelming. Opting for a cruise is a great way to take a ton of decision-making off your hands and focus only on the proposal. Cruises are beautiful, too, whether you're traveling the inner passage of Alaska or through the Caribbean.
Make It Wonderful
While there are "new" wonders of the world, only one of the seven wonders of the ancient world remains – the pyramid of Giza. If you and your partner consider yourself history buffs or enjoy a hot, arid desert climate, take your sweetheart away to Egypt and tell them how wonderful you think they are.
If Giza doesn't appeal to you, some of the new wonders will make perfect proposal spots. Mainly the Great Wall of China, The Colosseum, and the Taj Mahal. These trips aren't necessarily the most romantic, but they can become your favorite romantic memory by proposing there!
Vive le Romantisme!
For many people, the city of Paris in France is the most iconic and romantic in the world. Whether you want to propose at the top of the Eiffel Tower, in the Gardens of Luxembourg, or even after a tour of Versailles, your options are virtually unlimited in the City of Lights.
Paris is a beautiful place to make a lifelong memory such as getting engaged to the love of your life, not to mention the food and atmosphere lend themselves to lovely strolls and delicious celebratory food. Not to mention, it's a great place to come back to again and again on anniversaries or when you just feel like reliving the proposal!
Niagara Falls
You want to propose to the person you couldn't help but fall for and fall hard. Why not make a metaphor for it and propose at the iconic Niagara Falls? Niagara Falls is a popular proposal site and a marriage one as well. You don't even need a passport to propose from Niagara as it's in New York state. Want to propose in a place where a quick elopement is not only easy, but you're guaranteed a gorgeous setting? Niagara knocks it out of the park on both counts.
Choosing to spend your life with someone may be a more significant decision than where you should take your next vacation. If you plan to propose your next trip with your partner, consider the above-mentioned locations as the destination. After all, you're about to embark on one of the most exciting and longest adventures of your life. Happy Trails!