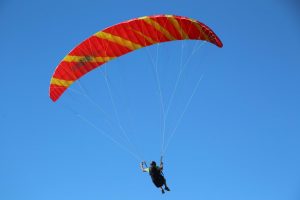 By the time many people reach 50, they feel like they have done enough of the hard yards in life. Building a career, raising a family – it can be a tough stretch. As you enter what could be the final third of your allotted time in this life, shouldn't you be putting the good things first?
That is why a growing army of so-called 'silver nomads' are deciding to quite literally walk away from the workaday life and spend their later years travelling instead. There's no doubt that the wanderlust itch runs deep in our collective psyche, only so many of us resist scratching it because of the obligations and expectations of normal life.
Well, when your kids are grown up and you've paid off your mortgage, the question to ask is – what's stopping you?
It is, of course, a pretty major and life-changing decision whichever way you look at it. So here are some key things to consider when weighing up taking up travel after 50 in a serious way.
See to your finances
For many people, money is the biggest obstacle to pursuing their travel dreams. As you approach retirement age, you might have earned a degree of financial independence from children flying the nest, clearing your mortgage and being smart with your savings throughout your working life. But will that be enough to travel the world?
Travel finance is all about being savvy with your resources. The trick is to set a budget – weekly, monthly, yearly, trip-by-trip, whichever works best for you – and stick to it. Travel need not be all about 5-star hotels and luxury yachts. When you dig down into it, there are options for destinations, transportation, accommodation, food and things to do to suit any budget.
There are also plenty of tricks to make your resources go further. If you own your own home, you are sitting on a source of income right there – why not rent it out while you travel to help fund your trip? Or, look into one of the many home swap schemes available, where you can exchange places with another family for a fixed amount of time, gaining free accommodation in the process.
Finally, you could supplement your cash flow by taking on a part-time job wherever you travel to. Here are some great ideas for jobs over 50s could land to earn some income as they explore.
Protect yourself
Another big concern people have about long-term travel, especially if they are new to it, is safety and security. The truth is, looking after yourself abroad is no different to at home – with the right information and a little common sense, the majority of people experience very few problems.
One absolute must is to take out appropriate travel insurance. You may have heard that travel insurance for over 50s is harder to find and more expensive. This is not true – while it is a case that some general providers start to add a premium as people get older, there are plenty of specialist providers out there who offer great value, comprehensive deals especially geared towards the needs of older travellers. That means that, should you run into a problem – lost luggage, stolen valuables, flight cancellations, medical expenses – at least you know you are protected financially.