As one of the country's thirteen founding states, Pennsylvania has a lot of history and plenty to see and do if you're planning a trip. Aside from offering lots of experiences during the day, Pennsylvania also has a lot to offer in terms of nightlife too. Whether it's fancy bars, live music venues, casinos, or anything in between, the state is packed with places to blow off some steam and enjoy your night.
Officially known as the Commonwealth of Pennsylvania, PA may not be the first US state you'd think of for nightlife. However, don't be put off. The cities of Pennsylvania and Pittsburgh both have plenty of places to enjoy your night. No matter what kind of experience you're looking for, you'll find options.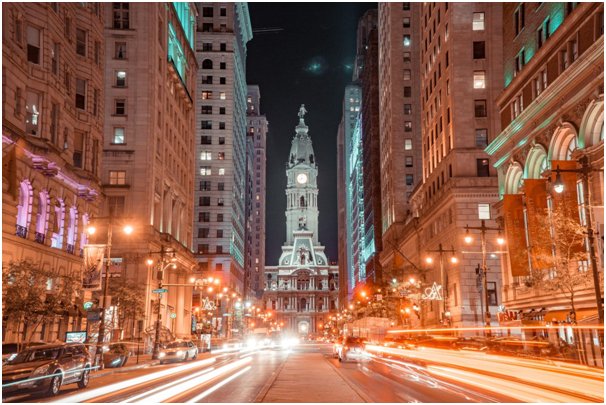 Casinos and Gambling in PA
One of the biggest attractions that Pennsylvania has to offer is its casinos and gambling scene. Despite only being legal for ten years, commercial casinos in PA are second only to Nevada in terms of revenue. The state is home to more than twenty different casinos where you can enjoy a drink, play some casino games, and even bet on sports. These are mostly found in Philadelphia and Pittsburgh, but you'll also find racetracks and smaller casinos in smaller towns too.
Aside from offering legal gambling at land-based casinos, PA also offers legal online gambling. If you want to enjoy a fun night out without actually leaving your home, you can now sign up for any of the top online casinos available in the state. Find the best PA online casino for you, making sure it's licensed and that it offers the games you like to play. Signing up for an online casino is simple, and you can have a lot of fun playing slots and classic table games.
Bars and Nightclubs in PA
Bars and nightclubs remain the most popular destination for a night out in PA, with loads of great options to choose from. One of the best spots to go for bars and clubs is Pittsburgh. The city offers a diverse range of places to drink, dance, and listen to live music. Some of Pittsburgh's top nightclubs and bars may be found on the Strip and South Side, while the North Shore boasts a busy casino with classic and modern slot machines, table games, and live entertainment.
Philadelphia is another great city for both day trips to the market and nights out, with venues such as Writer's Block Rehab, Bob and Barbara's Lounge, and Palizzi Social Club offering great places to meet friends and grab some drinks. Outside of the cities, you can also find plenty of interesting spots to enjoy a drink, although the variety on offer is less. Most revelers choose to stick to Pittsburgh or Philadelphia for their night out in Pennsylvania, wanting to make the most of these raucous and fun cities.
Music and Theatre in PA
Aside from gambling and drinking, there are other options you can enjoy for your night out in PA. The state offers a wide selection of music venues and theatres, giving you a place to enjoy some live performances and have fun with friends. From brand-new facilities to carefully restored ancient buildings, Pennsylvania's performance venues are unrivaled and rival the best halls in the world. Inject some music into your life by visiting one of the top music venues in Pennsylvania to catch an old favorite or a new discovery.
Some of the biggest venues include the Academy of Music and Verizon Hall in Philadelphia. For smaller venues, you can also check out the Tower Theatre in Upper Darby, Keswick Theatre in Glenside, and Booth Theatre in Danville.