Europe offers a wealth of stunning locations, vistas, cultural treasures and everything in-between. Whatever you're looking for in a holiday, be it time away with the kids or time away from them, you can almost always find what you're looking for nestled away somewhere in the EU. We've taken a look at some of the best places in Europe and believe it or not, the list of things to bring with is almost always the same no matter which destination you choose.
The Top 5 European Holiday Destinations…
1. Prague, The Czech Republic
The bohemian capital of the Czech Republic was recently ranked the 5th Best Destination in the World by the Trip Advisor Travellers' Choice Awards 2015. With colourful baroque buildings, spectacular Gothic churches and, according to its nickname, 100 spires to admire, Prague offers a stunning getaway for anyone looking for a little culture.
2. Rome, Italy
Coming in at 7th Best Destination in the World according to the Travellers' Choice Awards 2015, Rome offers some of the richest history you'll find in the European Union. With more UNESCO World Heritage Sites in the city than you realistically have time to see in single trip, Rome is a timeless city of endless appeal.
3. Paris, France
Try as you might, waking up in England strolling down the road to a café for breakfast will never be quite the same as waking up and heading out for a fresh pain au chocolat et café. This city of Gothic churches and delightful promenades, the Parisian walkways offer a unique combination of leisure, luxury and liveliness for anyone fond of a little romance.
4. Zermatt, Switzerland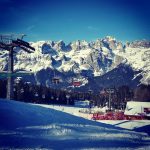 The Matterhorn, snow, skiing, apres ski… all very good reasons to visit Zermatt. However this stunning village isn't just for snow monkeys – anyone thrilled at the thought of perusing the old winding alleys and with their antique chalets will love Zermatt. For those of you too tired from the hiking and skiing during your day on the mountain, this quaint, car-free paradise runs entirely on electric vehicles and horse-drawn carriages. If you're looking to get away from it all, Zermatt is truly a marvellous place to visit.
5. Barcelona, Spain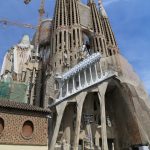 Anyone who appreciates architecture already knows exactly why you should visit Barcelona. This surreal city is testament to the works of Salvador Dali and Antoni Gaudí, with the Sagrada Família, Park Güell and the Torre Galatea all well worth a visit. Even if you aren't thrilled by architecture, the offer of tapas, sangria, or even just a stroll down Las Ramblas is more than enough – Barcelona is a unique city offering stunning sights and scenery unlike any other city in Europe.
…And What You Need to Take With You
5 unique cities in 5 different countries, and yet you somehow only need the same basic things? Well with the exception of a thick winter jacket for Zermatt, the essentials are all the same. Here's 5 things that you need to take with you no matter where you do in Europe:
1. Your Passport
This may be unsurprising, but your passport and boarding passes are always incredibly useful when out and about, visiting a foreign country. Some travellers are split as to whether or not they should take their passport with them or leave them in the safe at your hotel; on one hand they're irrefutable forms of international ID, which is particularly useful for younger travellers, but on the other hand if you lose your passport you're in major trouble. Either way, make sure you keep scans or photos of your passport photo page/visas on your phone should the worst happen and you find yourself without your passport.
2. Travel Money
With the exception of the Euro, you may find that you need an unfamiliar currency when travelling around the EU. Whichever currency you use, there are several things you need to keep in mind – where your money is, how much you have and what the exchange rate is so that you don't find yourself paying more than you'd expect. Some people may still be keen on using traveller's cheques though according to Money Saving Expert this is not very cost effective in 2015 – in most cases an international credit card is usually the best way to go.
3. First Aid Kit
Nobody wants to think about getting ill on holiday. That being said, with the right preparation before you travel you're much better prepared for any illnesses you may come across. You don't need to bring a lot, but it's a lot easier to bring your own paracetamol than trying to explain to a pharmacist what is wrong in a foreign language. A basic first aid kit with plasters, bandages, painkillers and antidiarrheal drugs won't take up much room and as far as these medicines are concerned, it's far better to have and not need than need and not have.
4. Travel Insurance
Sadly a first aid kit will only get you so far – should you be unlucky enough to crash your car or break a leg while skiing, a couple of plasters probably won't be sufficient. Travel insurance is a key part of any travel abroad, especially when extreme sports are concerned. The right travel insurance can save you from the extreme medical bills that can often come with having an accident abroad.
5. EHIC Card
The last thing on this list is one of the most important – all of the above countries accept the European Health Insurance Card as a way of accessing state-funded healthcare. EHIC cards are freely available on the NHS and can save you incredible amounts of money – what's more is that many insurance providers won't cover you if you neglect to obtain an EHIC, so if you ever needed a reason to apply for one, you now have two. If you've left it a bit late, you can still get your European Union Health Card application in record time by using the right service and receive your card in a matter of days.