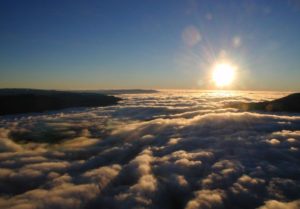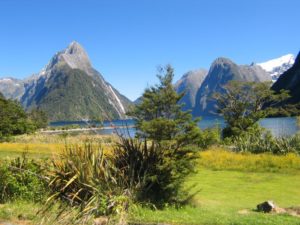 2020 has been about as disastrous a year as you could imagine from a travel perspective. Let's be honest, even as things gradually start returning to some approximation of normality, the idea of jumping on and off planes is still not the most attractive one right now. Yet in the face of adversity comes opportunity, and one thing that many of us have been able to do this year is to explore different types of travel, perhaps taking a closer look at what is right on our doorstep.
The result? From a travel and exploration perspective, road trips are suddenly becoming the obvious choice. Travel at your own pace, on your own terms and in the company of your nearest and dearest. It makes a lot of sense – all you need is a start, a finish and some stopping off points along the way, and you can improvise as much or as little as you wish in between.
Why New Zealand?
There are some great road trips you can try out, from Route 66 in the USA to the Amalfi Road in Italy to the Great Coast Road in Australia to name just three. Each of those is an amazing experience that will give you memories that last a lifetime. Yet there is nothing in the world that can match the natural beauty and splendour of New Zealand.
On top of that, the two-island nation is of a size that is manageable for a road trip without you needing to either leave out huge areas or to dedicate weeks of your life to the project. So fill your tank, pack some snacks and charge up your phone – it's time to hit the road.
Where to start?
The real question to start with is one island or two. If you are aiming to cover both, it makes sense to start at the top in Auckland and work your way down. The roads in New Zealand are not challenging, so there's no need to rent a 4×4 unless you plan to stray dramatically from the beaten track – which is neither necessary nor recommended.
There are dozens of places to stay in Auckland, and there's something to suit every budget. Just make sure you get a good night's rest, as you'll want to cover some long miles in your first day of travel.
Auckland to Rotorua
It's possible to drive to Wellington in a day, but to do so misses much of the beauty of the north island. Ideally, allow yourself three driving days and as many in between as you can spare in order to explore. Rotorua makes an ideal first stop, and the best way to get there from a sightseeing perspective is via the Coromandel Forest Park. This covers the peninsular that juts out to the north east, and has spectacular forests and unspoilt beaches.
Rotorua is well worth a stop for a day or two if your schedule allows. Here, you are surrounded by thermal spas, so there's no excuse not to relax and pamper yourself. The only downside is the smell of sulphur, which pervades everything. You will soon stop noticing it, though, and Rotorua gives you a taste of heaven, even if it smells like somewhere else!
Rotorua to Napier
From Rotorua, make your way to the seaside oasis of Napier. On the way you will traverse the incredible Thermal Explorer Highway before finally leaving the geothermal region and heading into the rolling hills and valleys of the north island's famous wine region. Napier itself is famous for its art deco heritage, and it's well worth stopping for a day to explore its rich history and perhaps trek out Cape Kidnappers to see the largest colony of gannets in the world.
Napier to Wellington
This stage of the journey takes you through a constantly changing landscape, as empty desert transforms into rolling fields filled with flowers. The drive takes a little over four hours, and if you are planning to head straight onto the ferry, you will need to time things accordingly. However, that would mean missing the opportunity to stop for at least an evening in Wellington, which would be a great shame. The city has some amazing seafood restaurants and bustling nightlife, so let your hair down before boarding the ferry to Picton on the south island.
Picton to Christchurch
For many, this stage is the highlight of a New Zealand road trip. The sheer majesty of the scenery around the Great Alpine Highway takes your breath away, and to really appreciate this part of the journey, it's far better to do it over two days, with an overnight stop in Greymouth or Arthur's Pass.
Christchurch to Dunedin
Every great road trip includes a great coast road, and this is the moment on your journey to admire the sea. State Highway 1 makes this an easy drive, but be prepared to stop for plenty of photo opportunities. When you arrive at Dunedin, one place you must visit is the iconic and historic Dunedin Casino. If you're not a regular at the roulette wheel or blackjack table, it's a good idea to practice online first so that you come across as Mr Bond, not Mr Bean. New Zealand offers many online options that you'll be able to access from your smartphone.
Dunedin to Queenstown
If you get lucky in Dunedin, what better place to celebrate than at a winery? Queenstown is another of those places where you can spend as much time as you can spare. It would be criminal not to take in a wine tour at Mount Difficulty or Amisfield while you are here, and the Skyline Gondola is another must for a unique view across Queenstown and the surrounding landscape.
Queenstown to Christchurch
On the way down, we swept through Christchurch with a quick overnight stop. That's because it is where our journey ends, so now is the time to say goodbye to the rental car and spend a day or two exploring the city's amazing cultural heritage. It's also an opportunity to reflect on an unforgettable few days on the road – and maybe to start planning the outline of your next New Zealand road trip!