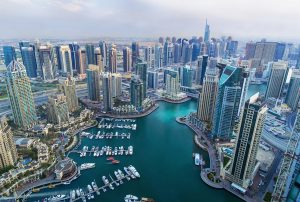 Dubai is a prominent city in the Middle East, as it is a major center of international trade and industries. However, it is also a popular tourist destination and many interested people arrive here for having a view of all tourist attractions of this place. They need to make prior bookings of the hotels in Dubai, as instant accommodation is almost impossible due to the huge foreign crowd in this city. Reputed travel agencies can help tourists in online booking hotel accommodations.
Best time to visit Dubai with kids:
Many people plan family trips to Dubai, including their kids of different age groups. Winter is known to be the best season of traveling to this city, as the weather remains very mildly cold and the sky is clear blue at this season. Generally, the period from November to March is the most comfortable time of the year for tourists, as the rest of the months are too hot and humid here. However, most of the families prefer to visit Dubai in January and February so that kids can have a great time on the beach, due to the perfectly favorable weather conditions at that time.
What to Pack for Kids Traveling in Dubai
Since it is traditional to keep the shoulders and knees covered in the Arab world, it is best to pack up full pants for boys and long skirts for girls while traveling to Dubai. However, it is best to choose only dresses made of light fibers, to keep children comfortable. It is best to pack tank tops, hats, sunscreen lotion or cream that kids can use on the beach. Parents should also take waterproof t-shirts, towels, and pool floaties for children who love swimming. Though winter is very mild in Dubai, it is good to pack a light sweater or a jacket for a child, to wear at nighttime.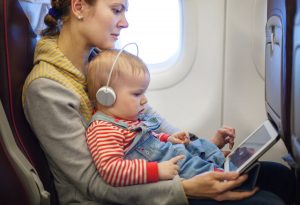 How to travel with Kids to Dubai
When parents are traveling with their kids to Dubai, they should buy tickets for direct flights to Dubai International Airport. Several airlines run direct flights from all major cities of the world to Dubai so that most of the passengers across the world can board these flights through prior booking. Connecting flights take a much longer time, which may bore children accompanying their parents.
Adventure places for kids in Dubai
Aquaventure Water Park – It contains many thrilling rides and a special Children's Play Area where kids can enjoy various exciting games.
Dubai Safari Park – This reserve forest area contains approximately 2000 animals of various species. Kids love to visit the enclosures that contain crocodiles, birds, hippopotamus, tigers, lions, chimpanzees, and lemur.
Dolphin Bay – This place in Atlantis is enjoyable for both adults and children, where they can swim along with the friendly dolphins.
Bounce Dubai – More than 100 trampolines are placed here, where kids love jumping up and down. Older children can also enjoy bouncing off the walls through basketball loops of various sizes.
Historical places to visit in Dubai

Burj Khalifa – It is the tallest tower of the world, with an observation deck on the 124th floor from where tourists can watch the city skyline. Kids love to see the bright lights of this city from this deck at night and Dubai Fountain, which is the tallest water feature of this city.
Dubai Museum – This museum is located in Al-Fahidi Fort, which is a historical place. There are some old maps of Dubai and the entire Arab Emirates at the entrance of this museum. Plenty of traditional weapons, musical instruments, ancient boats, and a wind-tower are displayed in this museum.
Bastakia Quarter – This place is located next to Al-Fahidi Fort and was the residence of rich pearl merchants of this city. Every house built on the narrow lanes of this area was provided with a wind-tower for air-conditioning the building. A rotating art exhibition center is another attraction of this region.
Kids friendly Hotels in Dubai
There are several kid-friendly hotels in various parts of Dubai, which contain different types of recreations for kids. Most of these hotels contain distinct playgrounds for children, swimming pools for kids, water parks offering various water sports, theatre halls featuring live shows, and fitness centers. Babysitting services are also available for the convenience of parents of small babies here. Parents can find hotel accommodations within their budgets, as hotels of various price ranges are available in this city.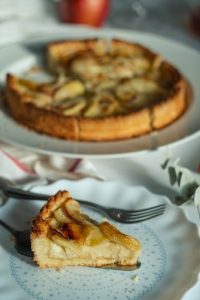 What to eat in Dubai for kids
There are many restaurants and cafes in Dubai, where delicious cuisines are available mainly for kids. Pizzas, pasta, pancakes, meatballs, cakes, and many other non-spicy and healthy dishes are served for children of all age groups. Since kids love chocolates, unique foods are prepared with chocolates and served to little customers. It is better to inform the waiter of a restaurant about the choices of a kid, to get the best dishes for him/her there.
Shopping places in Dubai
Dubai Mall is the largest shopping center in the world, where numerous shops and eateries are available. It is next to Burj Khalifa and has many places for entertainment as well. Tourists also love shopping in Dera Gold Souk, Wafi Mall, Bur Dubai Souk, Mall of the Emirates, Souk Madinat Jumeirah, and Burjuman Center.
Tourists should make sure that their hotel booking is done at least a month before their scheduled tour, to get suitable rooms at affordable prices.