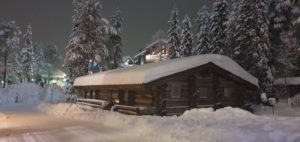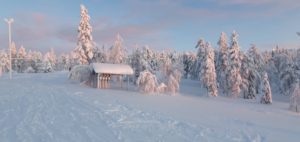 Lapland is a vast area within the Arctic Circle that stretches for 100,366 square kilometers. Covering Russia, Norway, Sweden, and Finland, it has a land area of 92,667 square kilometers and 7,699 square kilometer of water area. The Finnish Lapland is especially beautiful. It is a sparsely populated wilderness with frozen lakes and rivers, ancient pine forests, vast skiing areas, the stunning Northern Lights, and the home of Santa Claus.
Lapland offers something for everyone. For kids, there is the Elves Hideaway, Santa's village, and reindeer farms. For the adventurer, there is skiing, reindeer safari, dog sledding, and ice fishing. And for the nature lover, there are some stunning hiking trails and horseback riding. The Finnish Lapland has 3 of the biggest national parks of the country, where you can experience true wilderness. They are all wonderful. You can even go on a fishing trip for a chance to catch cod, crabs, and other marine life.
Here are some tips to visit Lapland. You will find them very useful.
Best Time to Visit
Lapland is a cold place, so most people believe you can go there only during the summer. In truth, you can visit the area throughout the year, even in the winter.
• Enjoy the crystal clear light you will get only in January
• The snow of February is great for winter sports
• March provides the best aurora borealis shows
• Between April and August, the melting snow reveals the stunning landscape.
• In September, the autumn brings out the orange, yellow and red colors.
• There is a lot of snow in November and December – perfect skiing and snowmobiling conditions.
• The Christmas festivities kick-in during late December. Remember, this is the home of the Elves and Santa Claus.
How Long to Stay

Most tourists visit Lapland for 3-4 days max. That is too less. You should plan to stay here for at least a week to enjoy the landscape and try the many activities. 7 days may be enough for a reindeer safari, dog sledding, ice fishing, for skiing, and for a visit to the Santa village and his post office. But you need more time if you want to go on a multi-day hiking adventure or a horseback trip. There are many trails to explore through some of the last true wilderness areas of Europe that require more time.
So the time depends on what you want to do in Lapland.
Where Should You Stay
Levi Finland is a great place to stay. It is a resort town inside the Arctic Circle. It has great slopes for skiing. There are many frozen lakes and rivers nearby. You will also get fantastic views of the Northern Lights from your Levi Holidays. The town of Kittilä and its 19th century wooden church is close. Levi can also be your base to explore the nearby Pallas-Yllästunturi National Park and the remains of the Linkupalo Volcano. You will find many cabins and cottages for rent in Levi. Visit this site to know more.
What to Pack
Pack carefully for a trip to the Finnish Lapland. It will be cold even in the summer, as this is the Arctic Circle. In the winter, the temperature can drop to -30°C on some days. Dress in layers, because it will likely be warm and comfortable once you are inside your Levi ski resort or Levi cabin. They will be centrally heated. But outside, the conditions can be freezing.
Luckily, you don't need waterproof clothing, because you won't get wet when the temperature is really cold. You can jump into snow and still won't feel wet. The snow will just brush off.
• Wear thermal underwear and long johns. Wooly tight is a good alternative.
• Good snow boots and a ski jacket is a must.
• Also wear gloves, hats, a scarf, and socks. Best bring spares in case you lose them.
Also make sure that your hat is covering your ears. You will find ear muffs handy too. For the scarf, make sure that it is big enough so you can cover your nose and face if needed.
A Good Camera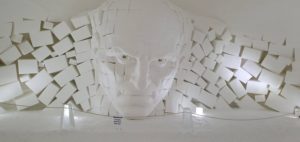 Visiting Lapland is a once in a lifetime experience. So always travel with a nice camera. Many now like to take pictures with their mobile phones. They are good, but not a replacement for the high-end cameras. Remember, the light is low and daylight hours are also limited. So most mobile cameras cannot take the best photos. It is also not a good idea to take the gloves off frequently for using the phone. If you must use the phone, make sure to get an iGlove or something like this.
Delete some old videos and photos so that you have more storage space. Or, you can bring a memory card for the trip.
Spare Batteries
When in Lapland, you will be out for long hours, so your battery can die. The cold weather may also drain the camera batteries quickly. It's always good to have a spare battery for a daylong excursion. Keep it somewhere warm, like your inner pocket, so that body heat can keep them safe. Do this for your mobile phone as well.
Moisturizer
Always travel with a moisturizer. The Arctic cold air will certainly dry your skin. It is also a good idea to carry a lip balm and a hand cream.
Northern Lights
Lapland has one of the world's darkest skies, making it a great place to see the fantastic Northern Lights. There is almost no light pollution here. The Arctic nights are also long. Look up and you will see hundreds and thousands of planetary bodies.
The Northern Lights changes its shapes. You will always see a different shape every time you look. On some nights you may see nothing at all, and on others, it will be a spectacular display. If you are in front of a lake or river, you may even see its reflection on the water, which will give you a double display. See the lights above the silent ancient forests, from remote locations while you are away from town on a reindeer safari. You will remember the experience for many years.