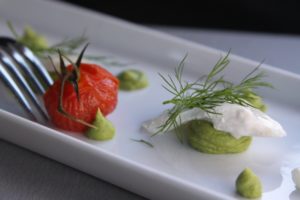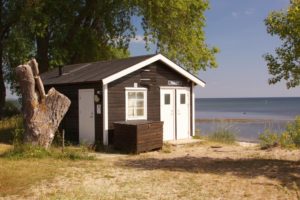 I have been fortunate to have visited Sweden several times during various trips to Europe. It is a beautiful country with plenty of activities and attractions regardless of the time of year. The following are a few recommended activities or attractions to experience during your time in the country.
Wines/Ciders
Did you know that Sweden has wineries? Yes and they are located in Skåne, in the gorgeous southwest part of the country. Known in part for their sparkling wines. But note that any alcohol above 3% is only sold at the state owned Systembolaget stores. And speaking of alcohol Sweden produces some of the best apple and pear ciders on the planet. One of my favorite stops is Kiviks Musteri & Applets Hus Cider. And because the alcohol is below 3% one can purchase these at their shop. Their products are very reasonably priced.
Snus
What are snus? Essentially it is a moist or semi-moist smokeless tobacco that has been long associated with Sweden. Swedish Snus come either as loose or portion packed. The history of snus dates back some 200 years. And Skåne historically has been one of the parts of the country where the tobacco was grown for the snus products. While not available anywhere else in the European Union, snus products are readily available throughout Sweden. It is a part of their culture.
Islands
A must visit are some of the islands to the northwest of Gothenburg. This part of the country is known as the Bohuslan region and features some 8,000 islands, small fishing villages and gorgeous coastal scenery. From my travels to Sweden, this has been my favorite part the country. Fjallbacka is a must visit town – Camilla Lackberg, arguably Swedens most well-known crime author used the town in some of her novels. And Ingrid Bergman vacationed here for many summers. The town has even named a small section, the Ingrid Bergman's Square with a statue of her. One also visits Fjallbacka for the incredible seafood. And speaking of food…
Foods
Cuisine is a big part of why I travel. With such an extensive coastline, the seas are an integral source for a variety of foods. Cod, roe, mussels, lobster, oysters and more. I remember one of my best experiences in Sweden was going fishing, joining a mussel safari with a company called Orust Shellfish – about an hour north of Gothenberg in western Sweden's archipelago. And I've always been attracted to some of the Swedish breakfasts – with the crisp breads (knäckebröd) and a variety of cold cuts including caviar, pickles, pickled herring, sour cream, tiny potatoes and other fish products.
An ideal way to explore the country is with a rented vehicle especially to access some of the more remote parts of the country. Even the more remote parts of the country are accessible. For those who enjoy the outdoors Sweden is an ideal destination. Only about 3% of the country is inhabited and there are over 100,000 lakes within its borders.