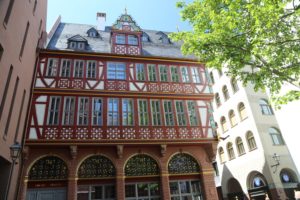 If you ever plan on moving to a new country, one of the important pieces of information you must acquire is their insurance policies and structure, and Germany is no exception. Like most countries, Germany offers a wide range of property and life security options. They have German liability insurance, health, life, and vehicle insurance, amongst others.
Different forms of insurance exist to cover every risk you can face as an ex-pat in Germany. However, many newcomers find it difficult to keep up and be adequately insured.
As a newcomer or a prospective resident, there are certain types of insurance you must consider if you want to secure your finances in Germany. Here's a guide to introduce you to types of insurance in Germany and their functions.
Health Insurance
Health insurance is obligatory if you intend to work or live in Germany. It is compulsory that you get one if you stay for more than three months. There are two options for health insurance in Germany: public and private health insurance.
Public insurance is the easiest to access. The state health insurance (gesetzliche krankenversicherung – GKV) automatically covers anyone who works in Germany and earns a minimum of €4,950 and a maximum of €59,400 a year, before deduction of tax, except for the self-employed.
Private health insurance, however, exists for people who are not entitled to GKV or those who would rather stick to a private option for personal reasons.
Liability Insurance
Liability insurance protects you from external claims. It covers the cost of all damages that you might cause to people or property. This insurance comes to play when you damage someone else's property or when someone gets hurt due to your negligence. The German legal system ensures that individuals are responsible for almost all damages, hence the importance of liability insurance.
While many ex-pats deem it unnecessary, it is popular amongst professionals like carers, au pairs, and tutors. Since they spend more time working or living on someone else's property, they need liability insurance to protect them from financial harm.
Vehicle Insurance
Vehicle Insurance is compulsory if you drive in Germany. It is a prerequisite if you need a license plate or to register a car. The insurance cost varies depending on the amount of coverage you opt for. Germany also operates a no-claim bonus system, which means that the longer you go without an accident, the lesser you get to spend on insurance costs.
Life Insurance
Life insurance is used to cover your loved ones after your demise. They could be immediate family members or friends, depending on your choice. The idea is to leave behind a lump sum of money to cater to people who are financially dependent on you and to cover mortgages and bank loans.
Household Insurance
Household Insurance gives the contents of your home financial security. It covers furniture and other movable items in your household during cases of theft, vandalism, fire, and other hazardous occurrences.
Legal protection insurance
Legal Insurance covers the cost of accessing a lawyer and court fees whenever you're taken to court or taking someone else there. Legal costs are usually very high and can take a toll on your finances. It is not important to have, but it'll save you from financial damages just in case.
Occupational disability insurance
Disability insurance provides financial backup for employees who are unable to work due to an accident or injury. It covers income loss until you're able to work again. With this, you can still take care of a large percentage of your bills while you're still in recovery.
Conclusion
There are different forms of insurance in Germany. Each person will need a different mix depending on their purpose, job, and age, amongst other factors. You can reach out to expat-friendly insurance brokers for professional recommendations.