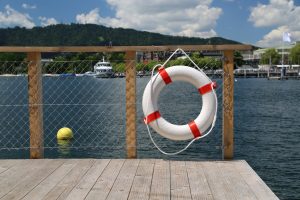 Increasingly people want to escape the rat race and spend some time helping others from South America to the South China Sea. However, there is a catch, unless you have a couple of years spare to make a serious commitment with the US Peace Corps, who pay for everything, volunteering abroad isn't cheap. Typical program fees start upwards from $600 to an eye-watering $3600 which exclude flights, visas, and personal spending.
We've found four ways to organize your volunteering for less below.
1. On the Spot
Ask around if there are any opportunities where you are staying. Perhaps a bar, hostel or shop owner knows a local charity or individual in need of help. English teaching is often in high demand, but you needn't be a native speaker. Perhaps there is a school or charity which is in need of extra hands. This type of volunteering is great because it comes with no expectations and because you initiated everything yourself you'll be feeling pretty good from the start. Be careful about your visa status though. A couple of discrete hours here and there might be okay but practically working full time in a public setting, even if unpaid, could upset the authorities if they make an impromptu visit.
2. Low-Cost Organizations

There are still a few low-cost volunteer-sending organizations out there, but you might need to scroll past page one and two on Google to find them. Original Volunteers is one such organization which since 2006 has been providing supported and semi-supported programmes throughout the world in health, education, building and animal care with fees starting from $19 a week in Cambodia. Whichever organization you choose, whether low cost or expensive, they all share the same benefits from pre-trip support, visa advice to airport pick-ups and transfers, making everything that little bit less nerve-racking if it is your first time. And if anything goes wrong you know you have an organization to turn to for advice.
3. Going Direct
There is an increasing number of website databases where small charities, projects, and individual families post their requests for help. The most well-known are Workaway and HelpX. Popular projects fill quickly so make contact early and stand out from the crowd with your positivity, enthusiasm, and interest in your host's work. If this is your first time you may want an experienced host.
4. Working on Farms
The international organization WWOOFF (Willing Workers On Organic Farms) is increasingly used by longer stay volunteers, including complete beginners who have never done anything similar before. If you were not fit and healthy before you arrived, you will be within a couple of weeks. Some people travel around the world from one farm to another. Downside? Work can be physically tough, and locations might be remote. Take a sociable attitude and check if you need to bring special equipment with you. Without Wi-Fi, for the evenings you may want a thick book and game of solitaire!