If you are keen on adventure, seeing the world, and having unmatched experiences, then you can't do better than a round the world flight (RTW) ticket. Sometimes referred to as a multi-destination ticket, round the world tickets provide fantastic value and a world of travel possibilities. Check out how you can start the ultimate adventure below: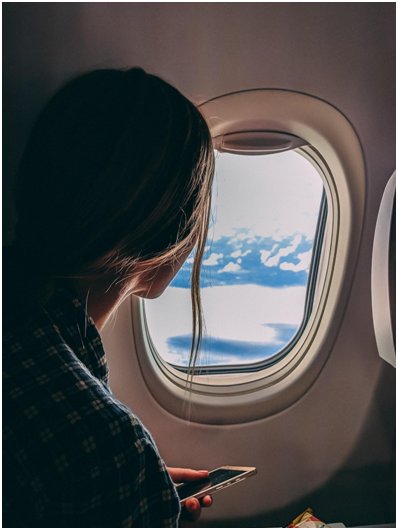 What is a round the world ticket?
Many airlines are part of alliances and work together to expand their global reach. When you buy a multi-destination ticket, you are buying into a travel network such as Star Alliance, Oneworld, or SkyTeam.
Budget airlines are not part of these networks, so you may find the best option to combine flying in and out of Europe on your RTW ticket and then using Ryanair or the like for regional flights. When you combine cheaper internet-based flights with camping in Europe, you can save a significant amount of money. The same might be true in Asia using Air Asia or Tiger. However, be warned that if you don't show up for one of your intended flights then your ticket might be cancelled.
How does a round the world ticket work?
Economy fare tickets are typically used for backpacking trips or those looking to stretch their budget as far as possible. However, RTW tickets can also be purchased for Business or First Class. Round the world flight tickets are typically valid for a period of 12 months, and you will need to start and end in the same country. However, from that point, each airline alliance makes its own rules, terms, and conditions. Below are some of the main points for each of the two frontrunners for multi-destination tickets.
Star Alliance
Star Alliance is one of the most eminent airline alliances and offers tickets with a massive scope for trip customization. Here is some of the fine print when booking a round the world ticket with Star Alliance:
• Over 1250 destinations
• Over 190 possible countries
• 26 different airline carriers are part of Star Alliance
• You need to start and end in the same country
• You need to go either continuously east or west on the globe throughout your journey
• You need to go across both the Atlantic and Pacific at some point on your journey without doubling back on yourself
• You can take up to 16 flights or cover 39,000 miles
• Free flight amendments (terms and conditions apply)
• You can go overland and pick up a flight from another city (though this land distance is included in your miles)
Oneworld
Oneworld encompasses well-known carriers such as Alaska Airlines, American Airlines, and British Airways. While not as easily tailorable as a Star Alliance RTW ticket, Oneworld is worth comparing, especially if you intend to do much of your journey overland. Here are some of the highlights:
• Over 1000 destinations
• Over 170 countries or territories
• You can buy either a segment-based or mileage-based ticket
• The segment-based ticket allows up to 16 flights
• The mileage-based ticket allows for a specified mileage cap
If your craving for wanderlust needs more than a week away, then planning for a round the world journey could be the incentive you need to follow your travel dreams. Camping in Europe, backpacking through Southern Africa, and sightseeing in Asia are all accessible with this golden ticket.