Travelling is a bullet point on every bucket list, but for some of us, it can seem like we'll never get the opportunity. However, backpacking is popular for a reason. This budget-friendly way of travelling is becoming more and more popular not only for students, but for travellers from all walks of life, whether you have a growing family, need it to be accessible for your mobility scooters, or a group of friends on an all-inclusive holiday. After all, if there is a solution to your travel urges even when money is tight, why not take it? Instant cash loans may be available if you find yourself in a financial emergency while abroad, but to help you out on your travels, we've pulled together a budget-friendly guide to travelling around Europe.
Fly Cheap
Knowing when and where you're going long before you plan to travel will do your bank account a world of good. Booking flights early will ensure that you have a better chance at getting the best deals for the lowest prices, and you could even get the better choice of seat if you're willing to pay a little extra for the privilege. Budget airlines like EasyJet, Ryanair and Wizz are great places to start when looking for cheaper flights.
Save On Accommodation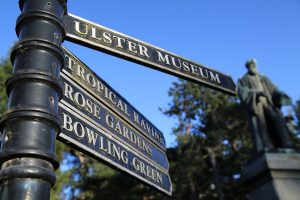 If you're looking for cheap accommodation, bypass the hotels completely and opt for a hostel or Couchsurfing. Hostels are a cheaper alternative to a hotel, and while you may need to share a room with other guests, this can actually work out to be a much more fulfilling experience. You'll meet new people, get the opportunity to socialise with guests from all different walks of life, and you could even find travel companions for the city you're in! Similarly, Couchsurfing is a free option for accommodation, in which you match with hosts who will allow you to stay in their apartment or home. This comes with its risks, but is a solution for the adventurous among you.
Eat Smart
Buying food from local supermarkets and 'picnicking' can be a great way to save money on food, or if you're not a fan of doing that, it's advisable that you eat locally as opposed to 'commercially'. In other words, do as the locals would do, and not as the tourism booklets may have you think. In big cities, the popular restaurants will rocket their prices up as they know that tourists will be attracted there, so do your research and aim for local-friendly spots.
Get City Tourist Cards
Most cities will have their own travel card that will either allow you free, or discounted entry into some of the top attractions, tours and even restaurants. Some of these cards will even give you discounts, or free public transport travel! London, Paris and Oslo are just a few of the cities with these cards, and have been known to save visitors over £50/€50 depending on what they want to do and when they travel.
Travelling around Europe, or anywhere for that matter, doesn't have to be an expensive affair. By shopping smart for food, flights and accommodation, and ensuring that you make the most of any city tourist cards or deals available at tourist information offices, you could be saving more money than you ever expected. What are you waiting for?