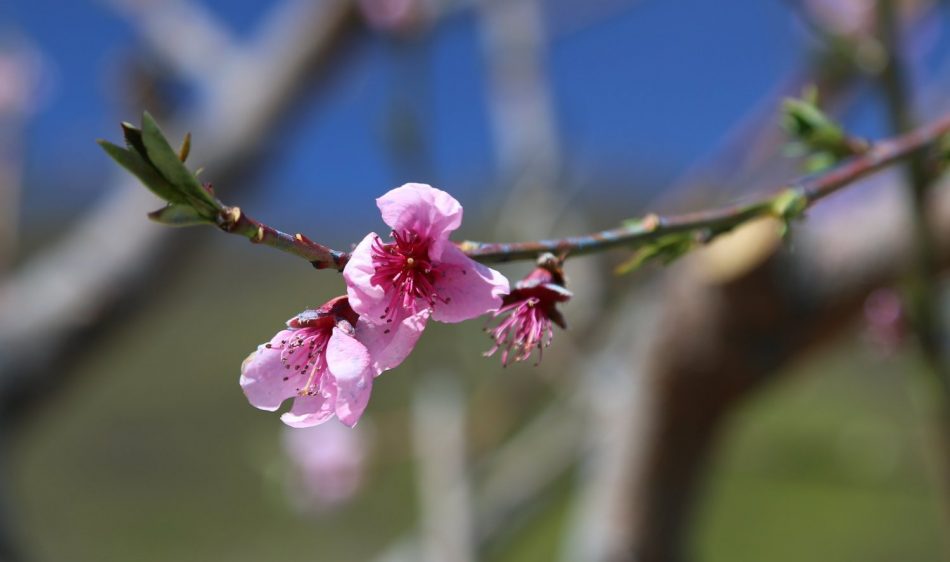 (4/01/06) Here are a few items spotlighted in our Spring newsletter:
Our visitor and page view count is growing every month – for May 2006 we had over 200,000 unique visitors to the site and well over 550,000 page views. We have a solid page rank with Google and our content shows up in many search engines.
As we enter the Spring months we hope this grows even more. Based on our previous traffic history, it seems like people start itching to take vacations the closer we get to spring and summer and as a result, spend more time researching travel related sites.
The Solomon collection is a collection of articles written by our friend Solomon Rastagar, who for the past few years has been making extended trips to the heart of Asia and Africa. During his trip "interludes" he sits down and writes about his adventures. His latest articles with photos are posted at the bottom of our main site: https://www.davestravelcorner.com
We have many journals and travel articles that people have submitted to us. Our new journal software has user admin accounts which allow users to edit and publish their articles including photos from a web based account. User accounts can either be set to Guest accounts in which anyone submits a travel article which is then posted once approved, or Trusted accounts in which users have full control of editing and posting their articles real time.
If you would like me to setup a Trusted Writer account for you, just drop me an email – dave@pon.net — Include a login name and password of your choice.
The new Journals page is found here: www.davestravelcorner.com/journals
Guests to the website can post their articles here:
www.davestravelcorner.com/about/journal-submission-guidelines
In addition we are very excited about our new travel forums and software. You can view these here: www.davestravelcorner.com/forums – You can see who is online, which forums are getting the most views, register & create your own account, post to a calendar, instant message other users & much more!
We have put together a collection of what we consider to be the best of Dave's travel photos. Your welcome to view them here: www.davestravelcorner.com/photography
Want to send travel ecards using some of our travel photography? You can, and these are free. Just create an account on our photo gallery. Once logged in look for the "envelope" symbol.
We are putting the finishing touches on our latest travel article about Los Angeles. This hasn't been released yet and won't be for another month or two but you can view it here:
https://www.davestravelcorner.com/articles/losangeles
Feel free to forward this newsletter to anyone you think might enjoy it – especially those interested in travel or in travel writing.
For information on advertising please choose from a variety of advertising options here.
Thank you for your continued support and as always, Enjoy the unique art of travel.
Regards,
~ Dave
Dave's Travel Corner
https://www.davestravelcorner.com
About Dave's Travel Corner

Dave's Travel Corner is a travel content, resource provider and community (founded 1996) providing travel
Guides
written about Dave's personal travel experiences and
Journals
, pages that contain trip summaries and experiences written by fellow travelers. We spotlight locations and attractions with an article linked directly from our homepage including content across our blog, photo and video galleries. We use a combination of social media, written content, photography and videos to promote locations. Not only does the content appear on this site but we have direct partnerships with other well visited travel sites for placement of the content. Since 1996, we have also established hundreds of relevant link exchanges with other travel sites.
Visitors to Dave's Travel Corner will also find thousands of travel related links organized by categories on the
Resources Page
, a
Photo Gallery
containing International travel photos,
Book Reviews
, and
Product Reviews
focusing on products useful for travelers, fully automated
Forums
,
Tour Bookings
offering over 4400 unique tours around the globe,
Interviews
with those making news in the travel industry and
Videos
- specializing in International travel videos as well as home of the
Dave & Jim Show
.
Dave's own travel blog is
Above the Clouds
which focuses on International Travel & Lifestyle.
For information on advertising please choose from a variety of
advertising options here
.
Contributors are welcome

Learn how you can contribute
About

www.davestravelcorner.com/about