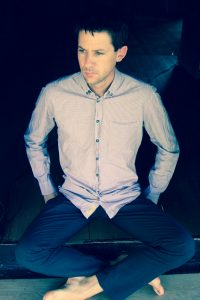 Bluffworks founder Stefan Loble recently reached out to me indicating he had released the next generation of the Bluffworks pants. Leaving soon after the pants arrived on an International trip lasting several months – involving a number of climatic zones and rigors of both adventure travel and urban travel – this time on the road served as the perfect testing ground for these new pants.
New improvements include:
– newly-designed slash pockets, giving them a more upscale look
– hidden security zipper pocket in both front and back, both big enough for your passport
– discrete side pocket for your mobile phone, so you don't sit on it
– hidden loop to clip keys in front pocket
– they ship First Class anywhere in the world for $20
– the Bluffs are tough policy! If they ever "wear out," they will replace them, no charge.
Some notes from the road as to why these are pants are so versatile for travelers.
They are so lightweight. They wash easily – in a sink or washing machine. Then after quickly drying – the wrinkles are at a minimum. No iron, no steam. Oh and during several long flights on my trip I had them crumbled up in the bottom of my backpack for several days at a time. Amazingly they popped out – still without wrinkles!
When you need pants for nice occasions (after becoming a bit grimy after touring all day) – these fit the bill. I wore them on the Skybar on top of the Lebua State Tower in the heart of Bangok and then continuing on to the sultry nightclub, Maggie Choos located just down the street from Lebua. Switching from backpacker to clubber never felt so comfortable!
They wear fine in hot weather and are certainly breathable – a must for when wearing in humid environments. Later in my trip I caught a flight to Darwin, Australia where I experienced rain for the first time in months. The rain made for excellent waterfall viewing at Litchfield National Park about 90km south of the city. All the swimming holes were overflowing with water – after a day of splashing around in the rain I made a 180 degree switch for an intimate dinner at Char Darwin located downtown. It was nice to have these pants all ready to go when I returned to my hotel room dirty and still soaked from the day's activities.
Already have a pair? The Bluffworks team enjoys seeing photos of happy clients wearing their pants. Email photos to: team@bluffworks.com
And this video is worth watching, the unorthodox way that Stefan launched Bluffworks!
Photos below courtesy of Bluffworks
Trivia Questions
Win a free pair of Bluffworks. Two free giveaways. One pair of pants per unique winner. Answer ONE set of questions below – first correct answers per each set of questions are the winners.
SET 1
Australia
1. What is the capital city of the Northern Territory State in Australia?
2. Name one Australian wine region.
3. What Australian city is known for its spectacular New Years Eve fireworks display?
SET 2
Thailand
1. What is Bangkok, Thailand's capital city often referred to? Hint, Los Angeles is referred to as the same – "city of ….."
2. What is the largest religion in Thailand called?
3. Name the smelly fruit that is often banned in hotel rooms or not allowed on public transportation.