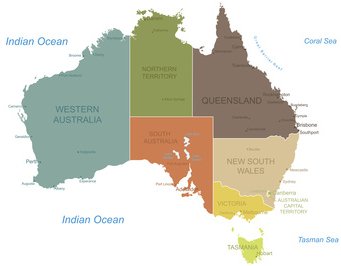 I am honored to have been selected as one of Tourism Australia's digital corOZpondents for 2013/2014. As part of being a corOZpondent I will be making a trip to this great continent for nearly a month (I was in Sydney and vicinity earlier this year for the New Year's fireworks). I'm on the road quite a bit each year – and every trip has its own merit – but there are few trips I have been looking forward to as much as this one. I already know it is going to fit in the epic category.
I will be visiting several territories, including Queensland, Northern Territory and South Australia – starting in the north in Cairns and visiting the Great Barrier Reef and the world's oldest rainforest (the Daintree). Then I will be flying over to Alice Springs and exploring parts of the outback, Uluru and looking for gold.
I have been fortunate to have visited Australia several times (it is not exactly next door!), and have always wanted to make the trip down the interior of the continent – especially in summer, the warmest part of the year. I crave heat – and I'm sure to get it in Australia's outback. From Alice Springs I will take the train down to Coober Pedy (where it gets so hot, people spend much of this time of year in their homes underground!). Looking for gems will be one of the attractions in this area.
Last up: I will head down to the Barossa Valley – one of Australia's prominent wine regions.
I am looking forward to exploring both the natural world, Australia's unique cultural heritage and promoting some of the country's fine food and wine.
In order to surround myself with some pre-trip inspiration, I have been watching several Australian movies!
A couple of favorites I've come across are: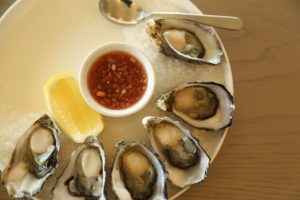 The Sapphires – released this year, Aboriginal singing group goes to Vietnam to entertain the troops
Rabbit Proof Fence – story of a will to be with family after being displaced – a story of survival
Race the Sun – I re-watched this – this film was doubly appealing to me personally because a friend and I started a solar car club in college in which we designed and built a solar racing vehicle from scratch a number of years ago for one of the national SunRayces.
I will be blogging and sharing experiences via social media as often as I possibly can during this trip – you can follow along on all our social media outlets. Tourism Australia will also be sharing in the journey – their twitter handle is: @TourismAus
Recently, while on the island of Trinidad in the Caribbean I put together this short CorOZpondant intro video:
#ad I have been commissioned by and will be working with Tourism Australia for this program and resulting content.