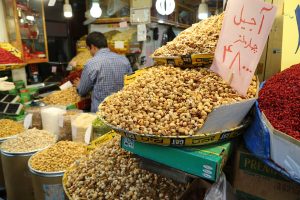 When travel blogging started to slowly take off in 2005/2006 I created a separate category for it in my already existing links directory. I added a links directory to my site in the late 1990's although it was much smaller and all html coded by hand back then. It gives me a way to keep track and reference when I need to, on a large scale, the many different facets of the travel industry.
It is impressive how many travel blogs there are and equally impressive how many new ones I discover every time I search. And these are just the general travel blogs domain.xxx ones in English that I am aware of (we do include bilingual blogs if one of the languages is in English) – there are countless sub domain Blogspot, WordPress and thousands of other sub domain sites + all the travel blogs in languages other then English, none of which we include in this directory. NOTE: we also maintain separate categories for Backpackers, Food + Travel, Lifestyle + Travel, Solo Travel, Couples Travel among other related travel blog directories.
We maintain about 200 different categories in my links directory of which the 'blogs of travel' are just one of them. There are currently over 4,000 unique travel blogs listed in this directory.
How do you maintain and keep a list of this size updated?
We run a dead link checker 2x a year (mid yearish and in December) on just the travel blog directory and based on a number of years of running this, when the directory was around 10,000 links it would remove between 1200 and 1500 links each time, now its normally between 700 and 900 blogs! The turnover in travel blogs is mind boggling. These are sites that are no longer online or have been taken over by domain squatters for advertising purposes to try and capitalize on any remnant traffic that might still be hitting that url. I would guess the average age of an active www.XXXXX.xxx travel blog is somewhere between 1 and 2 years. Unfortunately our dead link checker service doesn't catch them all so I either go through all by hand or hire someone in the Philippines to go through by hand – checking each and every site (this is done 1x/year).
Based on our experience over the years, by overall numbers, most travel blogs online are not being regularly maintained.
I have personally researched and visited all of the travel blogs contained in this travel blog directory – all have been personally approved before they are listed live. Updating this list is and has been a significant and ongoing project for 10+ years – with travel blogs continuously being added as time permits.
I've spent so much time working on this over the years, I've gotten to recognize travel bloggers even if I have never met them. Finally a long time bucket list item was realized in 2015: read about the time I randomly spotted Dan and Audrey of another 'corner' travel blog, Uncornered Market while I was waiting for a ferry on the tiny island of Saba. I also had this random cool experience in Romania from recognizing a travel blogger.

Does this list contain the majority of travel blogs on the Internet?
In one word, no! Is 4,000+ a realistic number of total in English domain.xxx travel blogs on the Internet – not even close. Keeping this list updated and adding new entries has become a factor of how much time I can put into this. All I need to do is start looking online and I almost immediately find travel blogs that are not yet in this list. There are so many new travel blogs coming on the scene every day. My ultimate goal was to get this list to above 10,000 (it has been as high as nearly 10,000+) but I can't keep up time wise with all the new blogs plus removing all the dead blogs.
Contrary to what other travel blog directories say, (until proven otherwise) this is probably the largest if not the largest general travel blog directory on the net (but every time I make an absolute statement like this I always find out I am wrong!) However, 4,000+ is a basic overview of the most visible current travel blogs despite in reality, this list is just the tip of the iceberg.
NOTE: ANY large travel blog directory on the internet will have a certain percentage of dead blogs contained within their directory. The percentage varies depending on how often the directory is updated.

How do you find travel blogs to include?
This is done a variety of ways. Looking at followers of other travel blogs on social media accounts such as Twitter, Instagram & Facebook among others is an excellent way to discover travel blogs. When looking at a travel blog Facebook page, Facebook makes suggestions of similar sites to like. There are also numerous travel related groups on Facebook of which many travel bloggers are members.
Random searches in Google using "travel blogs" along with additional specific key words are another source. So to are random searches by people's names along with 'travel blogs'. Searching for "Liebester Travel Blog" or "Versatile Travel Blog" (blogger awards that generally circulates among newer blogs) using date specific tags in the search field is another way – especially to locate newer travel blogs. Looking at posts on specific travel blogs that nearly exclusively attract comments (on a large scale) from other travel bloggers is quite helpful.
Numerous travel blogs still maintain list directories of other travel blogs. This can be a valuable source although not as valuable as it used to be (as new travel blogs tend to not include blogrolls or link directories). Travel blog conferences – and their related social media and or lists of attendees (if they maintain this). Some of these accounts maintain separate lists of attendees in their social media accounts.
Tapping these sources is just like mining for gold (of which I've done for years) – you hit one source as hard as you can until it is tapped out – like gold mining in rivers, if there are floods, the next season there will be a good chance of additional gold that has been replenished. Revisiting these existing sources continuously produces travel blogs not yet in our directory.

Other Large Travel Blog Directories
We used to list a number of other travel blog directories here. They are all offline! I am aware of one other large travel blog directory (1000 or more listings minimum):