We recently had a chance to re-visit the Oakley Headquarters in Orange County California – it had been 12 years since I was here and this time I had a formalized tour by one of their employees.
For something different and probably out of the way, make a trip up the "bunker" or Oakley Headquarters located at 1 Icon Parkway in Foothill Ranch (Orange County, South East of Irvine). Visitor parking is available across from the entrance – lots of other parking is available below headquarters (below the hill). The main building and entrance looks like one giant machine! Did you know Oakley was founded in Orange County with their first product being rubber type bicycle grips for BMX bikes. Innovative sunglasses soon followed and the innovations have continued not only with sunglasses but with watches, shoes, backpacks and other apparel.
Several stores are available here including one for women. Looking to design part of your own sunglasses – use the computer aided design tool to create your own colors and designs for the frames. Once you are satisfied with the design a machine nearby (under the supervision of Oakley employees) prints your design. You can even have this machine print out your name or other words on the lower part of one of the lenses.
This looks like a "fun" company to work for – with a focus on innovation and excellence. Hey, there is even a dirt narrow and windy BMX track in the back of the building. Kids come up here to have some fun – well maybe some grownups too!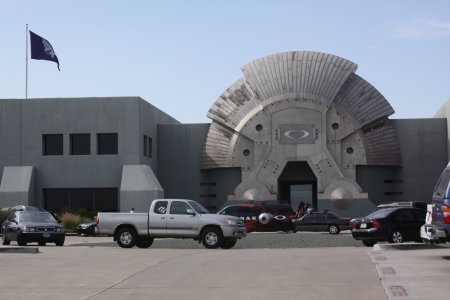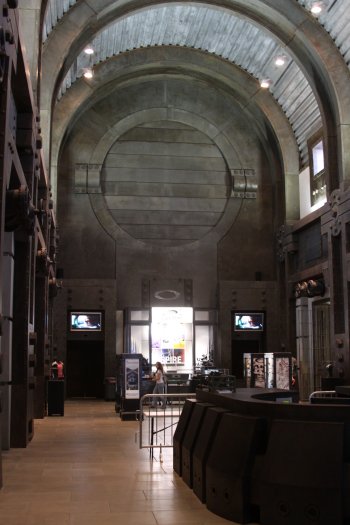 .