New York really is the city of dreams; with so much to do all day and all night, this city never sleeps and neither will you and your itinerary if you're after a jam-packed schedule full of things to do and activities to keep you on your feet!
The Big Apple has a lot to offer when it comes to attractions but the most thrilling element of it all is the electric atmosphere, the hustle and bustle and the interesting people you meet along the way. If you are travelling to New York, allow at least few days or up to a week if you want to absorb just a small dose of what NYC has.
Here are the 10 things that you don't want to miss when you're visiting New York City!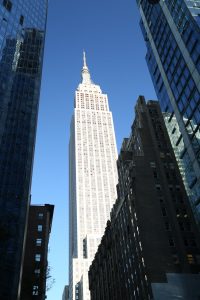 1. The Empire State Building – it might be a cliché stating that this is a must see attraction but there's nothing more defining of the city than New York's tallest building. It will invoke all the memories of your favourite movies and the 86th floor is a great location to catch a beautiful view.
2. Times Square – so big and so amplified, this incredible central hub of New York City is one of those places that you just have to experience for yourself.
3. Harlem – home to some of the best meatloaf on the planet, Harlem isn't a place that many travellers check out when they're over in NYC. But it's well worth a visit, especially if you have a taste for home cooked West African food.
4. The Rockefeller Center – another fantastically tall building for capturing the stunning New York skyline on camera or on video. The top of this building shows off one of the city's most stunning evening views.
5. Coney Island – this cute little seaside destination just has such a great movie-feel to it and is away from the crazy city streets. It's great in the summer and is a fun day out if you are travelling with children.
6. Central Park – the famous Central Park is so vast that you can spend days exploring it. The park has so much to offer all year round so there will always be something to do.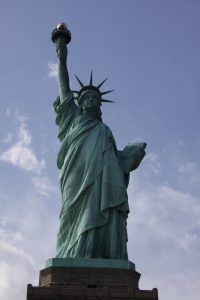 7. Statue of Liberty visit – visits to the Statue's crown are now available in 2013 but there are limited spaces to be a part of this exclusive privilege. With only 4 seats available per order and a long list of tourists waiting to experience this VIP view of the city, you have to book far in advance.
8. American Museum of Natural History – this museum takes you through the journey of human evolution and is truly an eye opener for travellers of every age. For young children or curious adults, there's endless learning here and you have to go and see the famous 94 foot long blue whale in the museum's very own Hall of Ocean Life.
9. Brooklyn Botanic Garden – sometimes it's nice to just get away from the busy streets of such a loud, bold and exciting city. The Brooklyn Botanic Gardens provides a little sanctuary where you can view some of the city's most talented landscape gardening creations.
10. Time Warner Center – this is shopping heaven for those who are after a little bit of luxury from the city of dreams. Not only that but the restaurants and bars are a complete treat too so if you want to splash out of delicious food and drink or give your credit card a bit of a spin in a designer mall, this is the place to be.