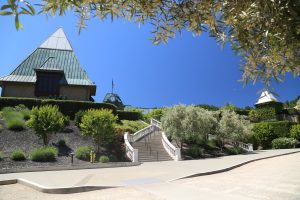 A few days ago we made the trek up to see the progress on the Francis Ford Coppola Winery in northern Sonoma County – about 1 hour and 20 minutes north of San Francisco California (with good traffic).
While the focus is on the wine here there is actually quite a bit to explore on the property – 2 large pools, a restaurant, of course a movie collection, several tasting bars, bocce courts etc.
The pools opened sometime this fall and swimming this first season was be free.
We put together a short piece here:
https://www.davestravelcorner.com/journals/destination-north-america/francis-ford-coppola-winery-sonoma/