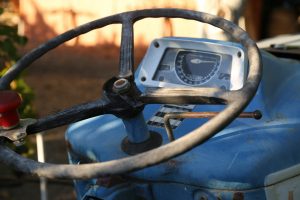 During the last 15 years I have been visiting, tasting and reviewing Napa wineries (The Napa Wine Project). This project to date has reached 10,000+ hours, 1,030 visits, tastings and extensive reviews of unique Napa Valley based wineries, producers or tasting rooms; eventually I have to write a book about this unique experience. During the project I met Emil Tedeschi, owner of Tedeschi Family Winery and I have been working here when I'm in town for the past several years. Emil makes excellent wines (lower alcohol, food friendly red wines) with a production of around 2,000 cases. The wine are generally only sold direct to consumer through on premise visits, the wine club and at several Napa Valley based restaurants.
Working here during harvest is always exciting, this is as hands on a winery experience as you can find. The winery is full of fermenting lots of various varietals, and more grapes come in every week. There is always something to do at a winery any time of the year but but around harvest its especially busy – pumpovers, punch downs, taking sugar samples, acidity, ph, temperatures etc.
Coming to the valley and are interested in wine or helping out at a small winery, drop me a note. We've had a steady stream of International visitors come through this year.
Harvest Videos & Photos: