Q1. What are the challenges of promoting tourism in a small island that is politically divided in two parts?
The Republic of Cyprus was invaded in 1974 by Turkey who then created an illegal pseudo-state in its occupied part that is not internationally recognized. The Republic of Cyprus promotes tourism in the area it currently controls, by making sure services provided by the industry are up to the standards set by laws, by cooperating with all industry partners, and by promoting the island as a tourism destination to the source markets. We would say that the challenges we have to deal with are similar to those faced by any other competitive markets, especially under the current pandemic situation.
Q2. Cyprus is home to the oldest manufactured wine in the world, Commandaria. Can you give us some practical tips for visiting the wineries in Cyprus?
Cyprus has one of the longest traditions in winemaking. In the last decade, it has progressed into producing some very fine wines using the unique local varieties. For the best experience, one can follow one of the seven different Cyprus Wine Routes.
The Cyprus Wine Routes is a dedicated network of mapped routes in seven different mountain valleys-wine growing areas. They include around 40 of the finest wineries on the island set in beautiful rural surroundings as well as traditional tavernas and restaurants.
The wineries, selected under high quality criteria, are clearly marked with signs at their entrance. All the information including videos about the indigenous vine varieties, maps and a dedicated e-book can be found in VisitCyprus website (http://www.visitcyprus.com). The content for Cyprus Wine Routes is currently being updated and will be relaunched in 2021.
For the Commandaria villages, a special project is under development with more information coming up by the end of the year in the Limassol Tourism Company website (http://www.limassoltourism.com).
Advance booking is needed for a winery visit. One can enjoy a tour and wine tasting while learning about the history of winemaking in Cyprus and the different indigenous varieties. You can complement your visit with a meal at a local restaurant or a couple of drinks at one of the network's wine bars, or consider a stay at a traditional house in a mountain village. Wine bars will also be included in the updated Cyprus Wine Routes list of establishments.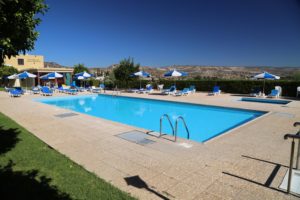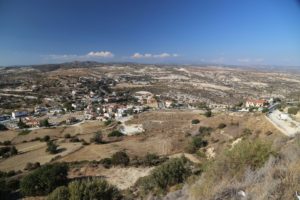 Q3.  Cyprus launched "Cyprus Sustainable Tourism Initiative" (CSTI) in 2006. Tell us what has been achieved since the launch of this initiative? Why ecotourism is Important in Cyprus?
CSTI has been one of the key players in promoting tourism sustainability in Cyprus. With their contribution, the national tourism strategy focus shifted from a volume-driven approach of the previous decades to a value-driven approach. Through many projects, CSTI has been collaborating with the industry to promote and implement more responsible and sustainable practices. Some of their most successful initiatives have been resulted in the elimination of plastic use by tourism businesses, awareness against beach littering and reduction of hidden energy costs in hotels, saving millions of euros in energy consumption.
Cyprus' tourism strategy for 2030 aims to establish Cyprus as a climate-friendly destination and develop sustainable tourism. The strategy focuses on the mountain and rural areas as a year-round destination for agrotourism and more responsible tourism. Rural ecotourism benefits the local communities directly and more efficiently, by making their lifestyle viable so that they can combine earning a livelihood from their land both via agriculture and tourism. During the pandemic period, Cyprus is working towards sustainable tourism development with the aid of the EU Green Deal Funds.
Q4. How has the tourism industry in Cyprus been affected and what are the government's plans to reopen the country's tourism and hospitality sectors for foreigners?
The pandemic has affected the tourism industry around the world to a great extent, since people in some cases are not even allowed to travel abroad. In other cases, various measures in place, such as testing and quarantine, seem to hinder the free flow of tourism globally.
We realize that the main goal here is to not only allow but to also facilitate travelling to Cyprus, while also making sure that visitors feel safe during their stay on the island. Therefore, as of April 1st, all flight bans from a large number of countries have been lifted and travelers are allowed to visit Cyprus on the condition that they follow the rules and regulations of our current protocols. With a negative PCR test 72 hours prior to travelling and a second negative test upon arrival, all visitors can enjoy their holiday without having to worry about quarantine or other restrictive measures. Also, as of May 10th, travelers who can prove that they have received all necessary doses of an authorized vaccine/approved by the European Medicines Agency, will not be required to undergo any tests to visit Cyprus, irrespective of color categorization of their country of departure.
We are hopeful that these measures will allow the tourism and hospitality sectors to re-open and that we will soon be able to recover, also taking into consideration the fact that vaccinations around the world are picking up speed.
Q5. The Limassol Carnival Festival is an annual European carnival event held in Limassol, Cyprus. Can you share with us some other festivals or carnivals in Cyprus celebrating arts, music, culture, religion etc?
Cyprus offers plenty of  quality events throughout the year. Various cultural events (including sports and gastronomy events) taking place on fixed dates every year, enable visitors to book their travel to Cyprus on certain dates in order to attend several large scale or local events.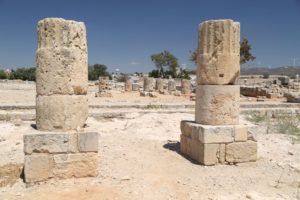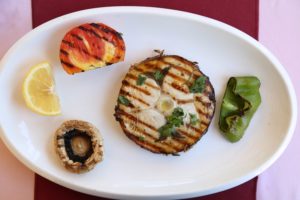 The Limassol Carnival Festival in February, is indeed one of the most famous events in Cyprus. It is a 11- day celebration with an impressive parade, street dances and music, fancy-dress competitions, serenade-singers and impromptu parties.
The Limassol Wine Festival in September, is an established event of merrymaking and fun, offering joyful atmosphere and free wine tasting from local wineries.
The Pafos Aphrodite Festival in August, is an international artistic event with word famous opera performances taking place in front of the medieval castle of Pafos.
The Larnaka Flood Festival (Kataklysmos) in June, includes traditional poetry competitions, folk dances, swimming competitions, street food kiosks along the palm-lined seafront promenade.
The Nicosia International Festival in November, celebrates the multicultural character of the capital of Cyprus, Nicosia. The international participation conveys a strong message about respect of cultural diversity.
The International and Medieval Festival of Ayia Napa in October, offers a lot of cultural events including musical and theatrical performances as well as other events and activities inspired by the medieval period such as pottery making workshops, basketry workshops and parades with medieval costumes.
All the above events, amongst others, may be lesser known but still remarkable. They attract many visitors every year, as they offer authentic and signature experiences, different from what other destinations may offer.
Moreover, Cyprus offers plenty of options on gastronomic festivals taking place mainly in rural areas such as the Rose Festival, the Honey Festival, the Aromatic Herbs Festival, the Wild Tulip Festival etc.
Last but not least, a vast variety of sports events are organized in Cyprus including football cups, shooting competitions, golf tournaments, triathlons and marathons, biking tournaments etc.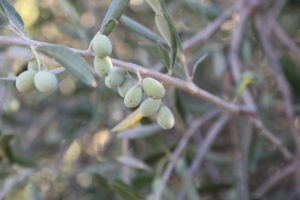 Q6. What is the ideal way to spend a week to Cyprus?
If you can spend a week in Cyprus, you are very lucky, as you can go around all main districts. Cyprus is a small island that you can easily drive from east to west in only three and a half hours. You can easily go from the mountains to the sea in 30 to 40-minute drive, via a very safe modern road network.
We would recommend to take the opportunity to visit some of our picturesque villages, enjoy our unique wine and cuisines and try some of the experiential activities that Cyprus offers. At the same time, you can relax at any beaches you prefer and swim in clean and warm waters.
The unique characteristic of Cyprus is that even though it is such a small island, each region has a very different character. For instance, Larnaka's atmosphere is relaxed, Lemesos (Limassol) has a more cosmopolitan atmosphere, Ammochostos (Famagusta) has beautiful sandy beaches, Pafos has a cultural character with Akamas natural park, Lefkosia (Nicosia), the capital of Cyprus, is an educational center. All regions share a common philosophy, that is the Cypriot warm hospitality.
Q7. What are the things of the past in Cyprus that you miss the most?
We have collected all the things of the past that make Cyprus unique and its people proud of being Cypriots, and we have turned them into experiential activities, with a contemporary twist. Within this context, we are now preparing an authentic route of more than 300 kilometers filled with unique Cyprus activities, such as halloumi making by local people, art and crafts by craftsmen in the rural areas, honey routes, milky routes etc. The route is expected to be launched by the end of the year.
It is worth mentioning that many of these unique activities are now being turned into team-building activities, as part of incentive tourism.
Q8. Where would you like to see tourism in Cyprus in the future?
The vision of the Cyprus tourism strategy is the development of high quality tourism. We are implementing a very detailed targeted plan in order to promote all regions of Cyprus, in a sustainable way, and of course all year round. We highly aim at promoting special forms of tourism, in order to give alternative ways to our guests to enjoy our beautiful island.
Q9. How would you describe Cyprus in terms of a holiday destination in less than 30 words?
At approximately the size of a large metropolis, Cyprus offers so many diverse landscapes and sceneries with more than 300 days of sunshine and splendid opportunities for experiential activities.
Website: www.visitcyprus.com
Below photos courtesy of Visit Cyprus