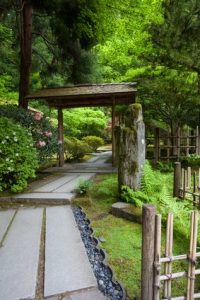 Travel can be enjoyable – certainly one way to refresh your spirit and experience other cultures and ways of life. But travel involves transportation – often one of the most "un green" concepts on the planet. However, there are a few tips and tricks that will help you to minimize your carbon footprint during your trip.
Before You Leave
Ticketless travel is one of the best innovations in recent years. You can use your smartphone not only to reserve your travel tickets but also for boarding passes. The International Air Transport Association switched to paperless ticketing and is saving an estimated 50,000 trees each year. So go paperless and save a tree. Also, look for non-stop flights to get to your destination. Though non-stop flights generally cost more, they conserve energy with fewer takeoffs and landings. If you book early and research carefully, you can find non-stop flights at a reasonable price.
Pack light when possible. Obviously longer trips or trips to locations with varying weather patterns makes it a bit more challenging to pack light. However, you can still pack smart. Look at the weather forecasts prior to your trip to determine the type of clothing you will need. Bring one jacket instead of two for colder weather destinations or pack less outfits but ones in which you can mix and match throughout your travel. Heavier planes use more fuel and ultimately emit more carbon into the atmosphere.
During Your Trip
While on your trip, patronize local restaurants, shops and stores that offer locally sourced foods and products. You can seek out restaurants that cook with locally sourced ingredients. This action will help to support local businesses and will help to minimize transportation costs to fly or truck goods into the area. Buying local certainly helps save on energy use.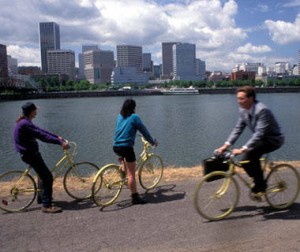 If you have to rent a car in your travels go for an eco-friendly hybrid or gas efficient car. I'll be the first to admit that these aren't the most attractive looking cars, but to be honest, hopefully you aren't spending your vacation or travel time riding around in a car, so why worry about riding in style? Instead, choose the most eco-friendly car available to benefit the environment and your wallet so that you won't have to worry about spending a lot on gas expenses.
When renting a car for your destination, opt for a hybrid or gas-efficient model to conserve energy and keep the air clean. Many of today's models offer higher efficiency, such as the midsize Altima that gets 38 mpg.
If you need a bigger car for the family, consider a GMC SUV model with a hybrid power-train. These improvements in gas engine/electric motor models can get 22 to 23 mpg for both city and highway driving. And in addition, there are now Electric Vehicle Charging stations in a number of cities across the USA.

Suggested Green Destinations
Portland, Oregon
Consider a trip to Portland, Oregon; this city has been named America's Greenest City. As an example of Portland's commitment to energy-smart living there are a number of extensive bike paths that run through the city. Several bike rental shops are located along the Willamette River; on the West side of the river you can bike along the appropriately named "Waterfront Bike Trail". The Oregon Museum of Science, the Lan Su Chinese Gardens and a number of waterfront parks are just a few recommended stops in the vicinity of of the river and downtown.
Upstate New York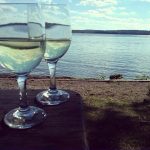 This green destination has a lot more to offer than most think. The Finger Lakes are some of the most beautiful and pristine lakes in the world. You can enjoy biking, boating, and hiking all while taking in some beautiful scenery. There are also a number of wineries located throughout the Finger Lakes area, with with a focus on delicious Riesling. In Syracuse stop and enjoy some shopping, entertainment, and dining experiences all while staying green. Destiny USA is the world's largest green shopping mall and is LEED certified.
Following these small tips can go a long way for our environment. Whether you're at home or traveling there are always ways to keep the world green.