Instead of spending your holiday break watching television or surfing random websites, perhaps it's best to invest in something much worthwhile like travelling. Travelling has really proven to be beneficial since it gives one the opportunity to acquire new experiences, new friends, and new knowledge about the locals and their culture.
As you travel to different places, you'll be more exposed to different practices and beliefs. This allows you to broaden your horizon and be more appreciative of cultural differences. While visiting different countries, you also encounter moments where you just want to stay in a country because of its beautiful scenery, delicious food, and affordable cost of living.
Here are some places so beautiful that you'll want to pack your things and migrate there:
Canada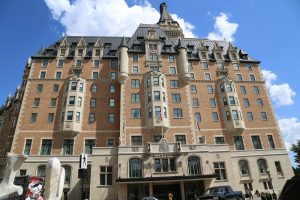 Canada is one of the most popular holiday destinations because of its beautiful glaciers, mountains, and lakes. Aside from their alluring outdoors, they also offer clean, safe, and lively cities where you get to come across a different urban experience.
There are tons of fun activities offered in Canada like river rafting and mountain climbing for outdoor sports or live theatres and museums for a much relaxed activity. As mentioned, Canada is proven to be safe for tourists and locals; hence, this alone can highly convince you to consider living in Canada for good.
Vietnam
If you're planning to explore Asia, you should include Vietnam in your bucket list. It's not even a dubious thought as to why Vietnam is gradually developing into one of the must-visit holiday destinations.
Enjoying your meaningful Vietnamese holiday experience means marvelling at the beautiful sceneries Vietnam has to offer and further educating yourself with their history by visiting their demilitarized zone. Don't worry if you're much into feeling the lively spirit of band music in a bar or eating almost nonstop since Vietnam also has these for you to enjoy.
After your little visit to Vietnam, you're surely going to considerably think of leaving your life in your own country and live in Vietnam. Setting those nature vibes and city life aside, Vietnam has a lower standard cost of living in contrast to other big countries, plus they have great food (and exotic ones, too!), which you'd want to keep munching for as long as you can.
Holland
Whenever one speaks of Holland, the closest thing you associate the place with are those long rows of flowers in different colours surrounding the field or those windmills that make you realize that you're, indeed, away from your hometown. However, Holland is more than meets the eye.
Holland is a beautiful place that gives you a relaxing aura with their field of flowers and their charming city, which will really tempt you not to book a flight back home. Cycling is one way of fully appreciating the place, thanks to their flat landscape and less harsh weather condition. If you're a foodie, then better ready that stomach of yours as you taste their mouth-watering cuisines.
The simplicity of Holland's beauty is one of the reasons why you'll be attracted to stay in this place that's just as large as an entire city.
Italy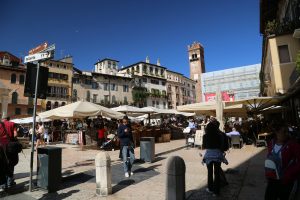 It's no wonder why tourists that visit Italy end up becoming Italian citizens. This is because they have some of the best dishes in the world – fresh, simple, and super delicious. They also have an abundance of quality wines that you can drink while marveling at their mesmerizing coasts and other natural and even man-made wonders. On top of these, Italy has a rich culture that you'll never get tired of learning it.
These make Italy a top destination for retiring people, but younger ones who want to explore this amazing country will appreciate the many wonders they can find here too, making them stay for good.
New Zealand
New Zealand is a country filled with a picturesque view and memorable adventures that you don't want to miss in your visit. You can either go for sightseeing or dare for adventures like sky diving. Regardless, you'll mostly enjoy the place per se to the extent of wanting to stay there for good.
Culture-wise, New Zealand has managed to maintain their traditional Maori culture, yet it has been slightly merged with modern changes to make the place even more enchanting to visit. Their lifestyle is quite simple in contrast to other countries, hence making the great move there less difficult.
Japan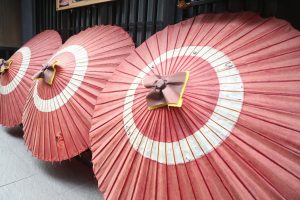 Japan is a well-loved country, not only by the locals but also by tourists because of their culture and attitude. Japanese are known to be well-disciplined and rarely defy the rules and regulations that may bring shame to their country. As for their culture, they've managed to preserve it that people in modern times can still witness the Japanese's traditional practices.
Many foreign exchange programs have occurred in the said country because of their advanced technology and updated knowledge. This alone has really encouraged foreign nationals to make a big move by migrating to Japan, despite the language barrier.
Travelling, despite the costs you need to spend just to enjoy the beauty of a place, is a timeless experience where you get to finally witness upfront how a certain culture is being practised by the locals and see the picturesque nature you often see in photographs and online. Each country has its own unique place or destinations they are credited for, but some just literally tempt you to tear those returning ticket of yours and settle for good.
Canada, Vietnam, Holland, New Zealand, and Japan are one of those countries that will surely enthral you with their uniqueness to the point of not wanting to return to your old life back home.