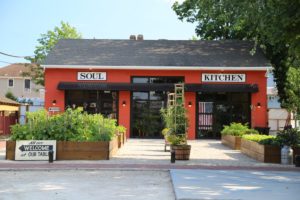 Visiting New Jersey can be a great experience for any traveler. The Garden State offers beautiful scenery, wonderful beaches, diverse culture, and an array of activities to enjoy. From the Jersey Shore to the quaint small towns, there are plenty of reasons why a trip to New Jersey should be on your travel bucket list. Here are six reasons you should visit New Jersey.
Beaches
New Jersey is home to some of the most beautiful beaches on the East Coast. Whether you're looking for a peaceful beach getaway or an exciting beach vacation, New Jersey has something for everyone. From family-friendly beaches like Long Beach Island With miles of sun-drenched shorelines and translucent waters and Ocean City to wilder party spots such as Seaside Heights and Wildwood Crest, there's no shortage of great beach destinations in New Jersey.
History
Delve into the captivating history of New Jersey, a state that boasts over four centuries of events and places just waiting for you to explore. Journey back to the Colonial era as you wander through sites such as Princeton Battlefield and Ferry Farm, immersing yourself in the stories that have shaped our nation. Continue your voyage forward in time to the Revolutionary War and uncover tales of bravery and courage at Morristown National Historical Park and the Old Barracks Museum, where you can experience the life of the soldiers who fought for our freedom. With its rich historical tapestry offering a boundless array of experiences, New Jersey is an enticing destination for anyone interested in the development of the United States.
Food
New Jersey is a food-lovers paradise. There are plenty of delicious options, for example, classic Italian fares like pizza, subs, and pasta or the famous Newark-style thin crust pizza, Not to mention the abundance of seafood fresh from the Atlantic Ocean. Additionally, you can have a taste of the iconic pork roll and egg sandwich, and if seeking a more sustainable food option, there are several farm-to-table restaurants throughout New Jersey where one can savor freshly picked produce.
Sports
New Jersey is a great destination for sports fans. If you are an avid football fan, the Meadowlands Sports Complex boasts two NFL teams, including the NFL's New York Giants and New York Jets, and several other global sporting events throughout the year. For basketball enthusiasts, there is the iconic Prudential Center in Newark, which also hosts NBA games and concerts. And if hockey is your thing, you can check out the New Jersey Devils at their home arena or take in a minor league game at one of New Jersey's many ice hockey rinks. There are also several horse racing facilities in New Jersey for all you equestrians out there.
State Parks
New Jersey has many beautiful state parks, offering visitors the chance to explore nature and enjoy outdoor activities. one of the most popular activities in New Jersey is hiking in stunning forested areas like Stokes State Forest. You can also go fishing on Lake Hopatcong or visit Liberty State Park and gaze in awe at its spectacular views of Manhattan's skyline. Another favorite park to explore is Delaware Water Gap National Recreation Area, where you can walk on beautiful trails, go for scenic drives, admire cascading waterfalls, or go kayaking down the Delaware river.
Atlantic City
The Garden State is a treasure trove of picturesque beauty and rich history and has evolved into a thriving hub for thrill-seekers and gaming enthusiasts alike. The recent legalization of sports betting in New Jersey has put this vibrant destination on the map and amplified the excitement of visiting this fantastic corner of the United States. Now, you can fully immerse yourself in the exhilarating casino culture of Atlantic City, revel in a night of suspense and exhilaration at the racetracks, or place your bets on your favorite sports teams. The flourishing New Jersey sports betting scene makes New Jersey a must-visit location, inviting you to indulge in the rush of taking a chance and chasing fortune's elusive favor.
Conclusion
In conclusion, New Jersey is an excellent choice for any intrepid traveler looking to explore a destination that boasts an abundance of enthralling activities and experiences. With its scenic beaches, captivating state parks, delectable cuisine, and exciting legal gambling opportunities, this Garden State has something for everyone. Furthermore, New Jersey's rich cultural heritage, breathtaking natural beauty, and lively entertainment options create a truly memorable vacation experience. New Jersey welcomes you for a vibrant, fulfilling vacation experience that will surely leave you both enchanted and recharged.