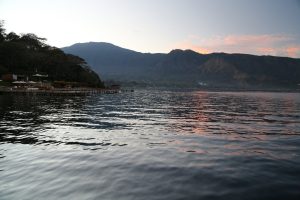 Kion Kashefi has taken his bicycle through every part of Central America imaginable, and every bike tour he has undertaken following a disastrous first experience with two friends has been done on a solo basis. According to Kashefi, solo travel is almost always a more enlightening and enjoyable experience provided proper preparations are made and that travelers exercise caution when appropriate.
For Kion Kashefi, solo bicycle touring allowed for the development of not just an understanding of the many places through which Kashefi traveled, but also for a deeper and richer understanding of himself as well. Over the course of his many years of traveling through Central America by bicycle, Kashefi has picked up many valuable solo travel tips and has shared two of the most relevant tips for future explorers to consider as they make their way through any location on a solo journey.
Allow Yourself to Be Trusting…
While there are certainly times when a healthy dose of distrust is necessary, there are other situations in which a traveler can be robbed of a wonderful experience due to unwarranted distrust. Kashefi told a story of one of the first times he encountered trouble on a bike tour while on the Pan-American Highway:
"I had ascended something like 2,000 feet and was preparing for a long and fast descent but it had started pouring almost as soon as I had reached the top," said Kashefi. "I tried to wait it out, but it just kept on and on, and finally this older gentleman in a pickup truck pulled over and told me how the road gets real rough when it rains like this, and that I should let him take me down to the bottom at least. I was hesitant at first, but I was also worried about descending the steep and slick road with all of that weight on my bike, so I gave myself over to trust and hopped in. He took me to the bottom and we chatted for a while while the rain kept coming down. He met up with me at my campsite a few days later with a wonderful meal made by his wife and we still keep in touch to this day."
But Always Be Cautious and Alert
Of course, there are some people anyplace you go who may be looking to take advantage of a solo traveler. Kashefi said he has thus far been able to avoid incident by maintaining his wits at all times and understanding his surroundings. While it may be tempting to let off a little steam here and there, it is also important to recognize that doing so may create quite a bit of vulnerability. It is of vital importance to get to know the area well and to understand what risks are inherent there.