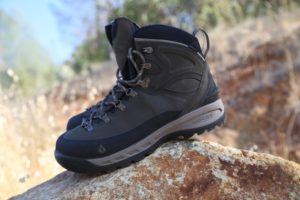 You worked hard and saved even harder to prepare for your summer vacation. With just a few weeks left, you've started thinking about all the fun things you want to do. Your itinerary is filled with fun, exciting, and entertaining activities, and you're ready to check each one off the list. Of course, each activity requires some wardrobe considerations to optimize your safety and comfort while showcasing your personality and style.
While you may have selected your attire, one vital aspect is your footwear. What you wear on your feet compliments your outfit and impacts your level of comfort, safety, and performance. Therefore, throwing a pair of flip-flops in a suitcase probably won't do the trick (unless all you plan to do is lounge poolside or at the beach). Fortunately, there are some trendy summer shoe fashions you can bring along on your trip.
Car Or Driver Shoes Are Perfect For Road Trips
Summer road trips are a favorite pastime for individuals, couples, and families alike. However, the long hours behind the wheel can put some wear and tear on your body. One way to ease your frustration and discomfort is to throw on a pair of car or driver shoes. While driver shoes are a trendy shoe style for men made from leather or suede with cushioned insoles and extra grip on the outsoles, this isn't your only option.
A car shoe is any shoe that provides a level surface, cushioned support, and extra grip so your foot doesn't slide off the gas and brake pedals. Such a shoe might be a loafer, ballet flat, or low-top sneaker.
Comfy Slide-On Sandals for Casual Activities
Does your itinerary include informal activities like going out for a bite to eat, taking tours, visiting museums, and shopping? If so, you can keep things stylish yet lighthearted with a pair of comfortable slide-on sandals. They're easy to slip on your feet and go well with everything from sundresses and skirts to jeans and shorts.
Ladies might prefer women's slide sandals like a leather strap top with rubber, foam, or cork outsole and a contouring insole. This shoe style is comfortable and provides the right amount of support for casual activities.
Gentlemen can wear a pair of slide sandals as well. Birkenstock sandals tend to be some of the most popular summer shoe options for men. They're durable and have a foamlike insole that adjusts to support your foot. The thick cork outsole provides stability, traction, and comfort.
Athletic Shoes for Adventurous Excursions
What's a summer vacation without some adventurous activities? Whether you want to go hiking, hit a nearby amusement park, run around the playground with the kids, or rent some ATVs, you'll need a suitable shoe that can withstand the action. That's where athletic footwear comes into play.
These shoe styles are designed with comfort, safety, and support in mind. Yet, sneaker designs have evolved so much over the years that you can find them in just about any color you want. You can throw on a pair of sneakers and get the foot, arch, leg, back, and neck support you need while getting physical. The best part is there's a lower chance of you getting hurt.
Dressy Shoes For Nighttime Fun
It's nice to let your hair down and experience the nightlife. With no concerns about waking up late for work the next day, you'll find that there's a lot you can get into. You can hit a bar, lounge, or club and dance the night away. Of course, if dancing isn't your thing, you can always hang out and socialize with other tourists.
Since most people tend to dress up when heading out at night, you'll want to make sure you pack a pair of dressy yet comfortable shoes for the occasion. Wedge sandals are an excellent option for women. They give them the height and style of a high-heel without the pain of standing or dancing for hours. Wedge sandals also look great with sundresses, skinny jeans, A-line skirts, shorts, or whatever you decide to wear for the evening.
Guys can always get away with a pair of summer loafers or fisherman sandals. They're comfortable options with plenty of support. Summer loafers and fisherman sandals are also versatile and can pair well with jeans, khaki pants, cargo shorts, or linen sets.
There's no doubt you're looking forward to your summer vacation. As you plan your itinerary and pack the appropriate attire, don't forget to consider your shoes. While you want to look your best, you don't want your shoe selection to cause pain, discomfort, or injury, as it will ruin your entire trip. Instead, consider some of the summer shoe styles listed above to complement any planned activity.