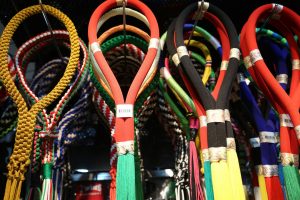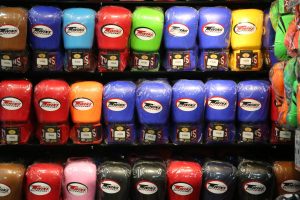 Backpackers and travel enthusiasts around the world descend on Thailand each year for its unique culture, food, and atmosphere. Just as those items attract travel lovers to Thailand, so too does the combat sport of Muay Thai kickboxing. Muay Thai became well-known around the world in the 20th century thanks to the rise of combat sports and many gyms have opened teaching the discipline in a variety of countries. Many of today's modern mix martial arts fighters have studies Muay Thai kickboxing. Fight fans can watch the UFC's top fighters at Fight Night 161 and wager on their favourites using Mybookie to win their bouts.
Although gyms have been opened around the globe teaching the art of Muay Thai, studying the fighting form in Thailand is still the best way to learn it. Each year, thousands of hopeful fighters travel to Thailand to learn Muay Thai and to live the life of a fighter.
What is Muay Thai?
Muay Thai isn't just two individuals kicking, punching, and grappling in a ring. The combat sport is a unique part of Thailand's culture and is more than just two people fighting. Its place in Thailand's culture is more like Americans and baseball or English and football. The no. 1 article of clothing fighters need are Muay Thai gloves, which differ from other types of boxing gloves. Fighters also wear shorts but must be barefoot in the ring.
The sport isn't just something the fighters do once a week while working their regular jobs or going to school. For those who pursue Muay Thai and dream of being a professional fighter, it is their life. That is one reason why so many non-Thai fighters move to Thailand and begin training.
Fighters use their fists, shins, knees, feet, elbows, and wrists when competing in Muay Thai. One of the big differences between Muay Thai and other forms of boxing is grappling. Fighters can clinch and grapple with each other during a fight. In traditional western boxing, a clinch is broken immediately by the referee. In many ways, Muay Thai is a combination of traditional boxing and modern MMA.
Muay Thai training
Fighters begin training at a young age in Thailand. Their lives are devoted to the sport and it is this devotion that they hope pays off later on as a professional fighter. Many fighters dedicate their entire lives, 24-hours a day, seven days a week, to Muay Thai training.
In Muay Thai, the entire body is an attacking weapon and fighters learn this from a young age. Training is comprised of learning various fighting techniques and fitness training.
One reason many young Thai children are put into Muay Thai training is due to their parents. Parents hope their children will be able to make a good living and financially help out the family. But fight training and camps are also seen as ways for children to grow up in a secure environment in which they are well fed and taken care of.
No glitz and glamour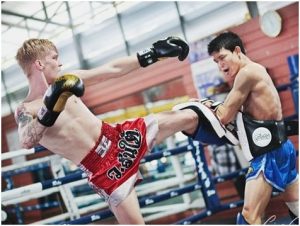 Muay Thai fighting is not glitzy or glamorous. You can find fights across Bangkok in rundown buildings just large enough to hold a ring and a small crowd. For the very top level of fighters, it can be glamorous and they can make a good living, but for the vast majority of Muay Thai kickboxers, it is not.
Non-stop training and poverty are two words that have been used to describe Muay Thai fighting. The money fighters earn in Muay Thai is low and many times, fighters must pay their trainers, gym, and others who help them prepare for fights with winnings. Compared to boxing and MMA, Muay Thai fighters earn far less.
The financial reward may depend on a fighter's rank before about and how large the show is. Due to the low financial reward, Muay Thai fighters can fight multiple times in one month.
Muay Thai is a part of Thai culture and is something that many young boys and girls aspire to do for a living. While they may not make a lot of money for their personal sacrifices, Muay Thai remains one of the most unique practices still thriving in Thailand.