Worldwide Walking Meditation Unites People across Countries and Cultures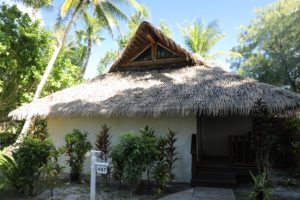 GUANACASTE, COSTA RICA, September 12, 2023 — Numerous studies have shown that walking and time in the outdoors reduces stress, improves memory and attention, and promotes feelings of calm. Walking boosts endorphins, which can reduce stress hormones and alleviate mild depression. On September 23, 2023 at 10AM EDT, people around the world will practice a guided meditation led by Dr. Joe Dispenza. Walk for the World 2023 is a global event uniting people across countries and cultures in a live, international walking meditation. Australia will take place on Saturday, September 23 at 10AM AEST.
The car-free, seaside town of Las Catalinas in Costa Rica announces its participation as an official location for the worldwide walking mediation led by Dr. Joe Dispenza, an expert in neuroscience, neuroplasticity, epigenetics, mind-body medicine, and brain-heart coherence. Inspired by the latest findings in neuroscience, epigenetics, and quantum physics, his work integrates essential knowledge that teaches people how to heal their bodies of health conditions, make significant life changes, and evolve their consciousness. Since 2010, he has partnered with scientists and universities to perform extensive research on the effects of meditation on the brain and body. The Walking Meditation is an opportunity to practice transitioning from seated meditation (changing one's energy with eyes closed) to an active meditation (changing one's energy while standing with eyes closed) – and then walk in that energy with eyes open.
An ideal location for a walking meditation, Las Catalinas has been influenced by the New Urbanism movement of building highly walkable neighborhoods, towns, and cities. Car-free public realms invite natural sociability offering chances to get to know your neighbors, interact with visitors and connect with the community. In 2022, The Congress for New Urbanism celebrated Beach Town, the first neighborhood within Las Catalinas, with a Charter Award recognizing the town for achieving "more equitable, sustainable, connected, healthy, and prosperous communities." Most activities, conversations and meals are enjoyed in the fresh air under shade trees or on the outdoor covered terraces within the timeless tropical architecture. The value placed on walkability and relationship to nature creates an engaging place to live and visit. Since its inception, the town aspires to create a better way of life connecting people to nature in a place where 1,000 acres of a 1200-acre property remains undeveloped as a tropical dry forest reserve allowing ample opportunities for people to connect with nature.
With a natural progression towards linking people to living well, the town launched a wellness platform called Well-Living at Las Catalinas a few months ago that combines lifestyle and wellbeing to guests and residents. As an official location for Walk for the World on September 23rd, Well-Living at Las Catalinas will lead a walking circuit during the mediation and afterwards, host an integration ceremony at the town's wellness gathering hub, Center of Joy. Both events are free and open to the public. The walking circuit will not be revealed until a few days prior to the global event.
"Being a town centered around experiencing walkability in various settings, it makes sense to encourage our visitors and residents to turn a daily habit into a much more conscious and mindful practice with a meditative walk," said Gabriela Esquivel, developer of Well-Living at Las Catalinas. "Practicing awareness and contemplation of your surroundings while walking not only makes you feel more grounded, but it also provides spaces to feel in tune with your surroundings. If your setting allows it, give it a try. For some people, the number of spaces that offer this opportunity during the day are not as many."
Following the Walk for the World global initiative, Well-Living at Las Catalinas will offer self-guided meditation and integration experiences to visitors and residents and has curated a few walking meditation circuits with different intentions to further support and promote people's well-being. Some of these walking meditation circuits at Las Catalinas include:
Forest Immersion and Forest Bathing: This circuit is curated with the intention of fostering a deeper connection with nature. It's not just a walk in the woods, it's a conscious and contemplative practice of immersing oneself in the forest's sights, sounds, and fragrances. What sets this circuit apart is its lush and concentrated vegetation found in the tropical dry forest surrounding town, providing the perfect setting for forest bathing, and deepening the connection with nature.
Walk to Inner Peace: This circuit guides people through a flatter trail, allowing for a more harmonious synchronization with one's breathing at a slower pace. The walk is mostly shaded by trees year-round, offering the opportunity to experience a sense of tranquil solitude in a secure and fresh environment.
Journey to Expansion: This circuit will lead people through various landscapes, from lush vegetation to sunlit open paths and breathtaking ocean views. As the name suggests, this walk is about expansion. People have the chance to connect with the town from different perspectives. Along the way, encounter spots to pause simply contemplate the immensity and grandeur of the ocean and the surroundings, integrating any thoughts that arise.
About Las Catalinas, www.lascatalinascr.com
Las Catalinas is Costa Rica's newest beach town. The car-free, highly walkable town includes hotels, shops, restaurants, day spas, parks, plazas, and recreational facilities, all located between two of Costa Rica's loveliest Pacific beaches and 1,000 acres of protected tropical dry forest, which are interlaced with extensive hiking and biking trails. Within the town, the walkable public spaces are interwoven with nature, and the architecture emphasizes indoor-outdoor living and scenic views. Cars are refreshingly absent. Las Catalinas' purpose is to create a better way to live that is healthier, more satisfying, more fun, and more sustainable.
About Dave's Travel Corner

Dave's Travel Corner is a travel content, resource provider and community (founded 1996) providing travel
Guides
written about Dave's personal travel experiences and
Journals
, pages that contain trip summaries and experiences written by fellow travelers. We spotlight locations and attractions with an article linked directly from our homepage including content across our blog, photo and video galleries. We use a combination of social media, written content, photography and videos to promote locations. Not only does the content appear on this site but we have direct partnerships with other well visited travel sites for placement of the content. Since 1996, we have also established hundreds of relevant link exchanges with other travel sites.
Visitors to Dave's Travel Corner will also find thousands of travel related links organized by categories on the
Resources Page
, a
Photo Gallery
containing International travel photos,
Book Reviews
, and
Product Reviews
focusing on products useful for travelers, fully automated
Forums
,
Tour Bookings
offering over 4400 unique tours around the globe,
Interviews
with those making news in the travel industry and
Videos
- specializing in International travel videos as well as home of the
Dave & Jim Show
.
Dave's own travel blog is
Above the Clouds
which focuses on International Travel & Lifestyle.
For information on advertising please choose from a variety of
advertising options here
.
Contributors are welcome

Learn how you can contribute
About

www.davestravelcorner.com/about