Los Angeles Travel & Adventure Show Announces 2012 Return to Long Beach with New Media Partners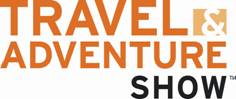 Anticipated to be the West Coast's Most Attended Travel Show Ever, Unicomm Partners with Los Angeles Magazine, NBCLA and the Long Beach Convention Center for 2012's Los Angeles Travel & Adventure Show
Milford, CT, (March 21, 2011) – On the heels of 2011's show success, Unicomm, the nation's largest travel show producer, is thrilled to announce the Long Beach Convention Center will play host to the 2012 Los Angeles Travel & Adventure Show. Previously Unicomm co-produced the Los Angeles Times Travel & Adventure Show. The 2012 show will take place January 14-15 with new partnerships with Los Angeles magazine and NBC LA. Marking a return to the show's Long Beach roots and offering an optimal location for both Orange County and Los Angeles residents, the show is already expected to draw more than 20,000 attendees, in addition to exhibitors from across the globe.
"Long Beach is centrally located between Los Angeles and Orange County, plus the Convention Center's location offers convenient access to shopping, dining, entertainment, accommodations and the beautiful coastline," said John Golicz, CEO of Unicomm. "Because the new location enables us to reach a larger, higher demographic audience, and combined with our new, exclusive and relevant media partnerships, we are forecasting the largest turnout of any travel show in the West."
"Long Beach looks forward to the Travel & Adventure Show returning to our city," said Steve Goodling, president & CEO, Long Beach Convention & Visitor Bureau. "Those attending the show to learn about exotic cities and countries to travel to will find a revitalized and vibrant downtown Long Beach and a downtown waterfront with over 100 quality restaurants in an 8-block area around the convention center."
Los Angeles magazine, the leading authority and indispensible guide for the affluent and influential population of Southern California, will work with Unicomm to raise awareness for the 2012 event and partner in executing Los Angeles, most attended travel event.
NBC LA, the West Coast flagship of the 10 NBC owned-and-operated Local Media stations, has also joined forces with Unicomm to become an official broadcast media partner of the event – an extension of Unicomm's partnership with NBC across the U.S. where NBC has promoted and covered the Travel & Adventure events in Washington DC and Santa Clara, CA.
Additional 2012 media partners include ClearChannel, CBS Radio, Los Angeles Consortium of Online Travel (LACOT), KABC-AM and KLOS-FM to guarantee widespread awareness of the show's new location and its unique offerings.
"NBC LA is excited to be partnering with Unicomm, one of the leading travel show producers in the country and LA Magazine, one the region's most prominent publications. We look forward to expanding on the popularity of the Los Angeles Travel & Adventure Show by presenting it to our vast audience which spans seven Southern California counties." said Shawn Edwards, VPOS of NBC LA.
"Our new and more relevant partnerships allow us to deliver more value to our exhibitors and visitors at the 2012 Los Angeles Travel & Adventure Show," says John Golicz, CEO of Unicomm. "Los Angeles Magazine is a premier source of news and entertainment for Los Angeles and surrounding communities, NBCLA has an unparalleled reach within the marketplace and a deep support of travel and tourism, and LACOT will help us bridge our traditional and social media initiatives. Modeled on our successful new media mix we have used across the country this year, which has delivered 25% – 40% gains in attendance, we are thrilled to be working together and look forward to create even more meaningful opportunities for all stakeholders."
"The Travel & Adventure Show series has become the premiere destination for travel providers from around the globe to reach a highly engaged and qualified audience and the show is a perfect partner for us as our readers are avid travelers," said Erika Anderson, Publisher of Los Angeles magazine. "Our magazine and website prominently feature travel as a mainstay area of content; taking the reader, locals and visitors to Los Angeles, on virtual trips with our signature destination guides to Arizona, Lake Tahoe, Napa Valley, Palm Springs, San Diego, Mexico, and more. Through partnering with Unicomm, the event host, we are excited to expose our readers to all aspects of the show, reach an expanded audience and create more opportunities for exhibitors and attendees alike."
In addition to the new location and media partners, the 2012 show will feature opportunities for on-site travel bookings; speaker seminars with travel experts such as Peter Greenberg, Patricia Schultz, Andrew Zimmern and Mark DeCarlo and on-site adventure opportunities such as a scuba tank, zip lines, rock walls and the popular Fiery Foods ChallengeTM;.
The 2012 announcements come on the heels of the successful Los Angeles Times Travel & Adventure Show, which Unicomm co-produced for the past six years. Taking place March 19-20 at the Los Angeles Convention Center, the event proved to be another success for attendees and exhibitors alike, boasting exhibitors from around the world and more than 15,000 attendees. From zip-lining and scuba diving to rock climbing, attendees had unique opportunities to experience popular activities in exotic destinations.
In the past eight years, Unicomm has produced 35 Travel & Adventure Shows nationally, with Los Angeles as a top show destination. "We come to the [Los Angeles] show every year and it has definitely helped us brand our destination. The amount of people has been great and it shows the consumers are still planning their vacations," said Kimberly Adams of the Temecula Valley CVB.
About Unicomm:
Unicomm, LLC produces the Travel & Adventure Show series nationwide in New York, Chicago, Washington D.C., Dallas, Atlanta, Los Angeles and San Francisco Bay Area attracting over 100,000 consumers and 2,700 travel trade each year. In addition, Unicomm, LLC also produces the Faith Travel Conference & Expo and Travel & Destination Symposium.
About Los Angeles Magazine:
Established in 1961 and provides a contemporary look at the Los Angeles lifestyle, trends, personalities, events and news. Editorial is a mix of features, general interest pieces on subjects like medicine or business, lengthy profiles, the occasional celebrity piece and service packages pegged around themes like the beach, downtown L.A., classic L.A., design, food or Hollywood. Content is written for those interested in keeping up with local politics, culture, entertainment, fashion trends and community happenings.
About NBCLA:
NBC LA (KNBC) is the West Coast flagship of the 10 NBC owned-and-operated Local Media stations. It produces more than 30 hours each week of local news and information across its multiple platforms, including the main broadcast channel 4, online at www.nbclosangeles.com and on the digital channels 4.2 and 4.4. Serving the Los Angeles community since 1949, NBC LA's news operation has received nearly every industry award bestowed on local news, including numerous Los Angeles Emmy and Golden Mike Awards, as well as two national Edward R. Murrow Awards and a Peabody Award.
About Dave's Travel Corner

Dave's Travel Corner is a travel content, resource provider and community (founded 1996) providing travel
Guides
written about Dave's personal travel experiences and
Journals
, pages that contain trip summaries and experiences written by fellow travelers. We spotlight locations and attractions with an article linked directly from our homepage including content across our blog, photo and video galleries. We use a combination of social media, written content, photography and videos to promote locations. Not only does the content appear on this site but we have direct partnerships with other well visited travel sites for placement of the content. Since 1996, we have also established hundreds of relevant link exchanges with other travel sites.
Visitors to Dave's Travel Corner will also find thousands of travel related links organized by categories on the
Resources Page
, a
Photo Gallery
containing International travel photos,
Book Reviews
, and
Product Reviews
focusing on products useful for travelers, fully automated
Forums
,
Tour Bookings
offering over 4400 unique tours around the globe,
Interviews
with those making news in the travel industry and
Videos
- specializing in International travel videos as well as home of the
Dave & Jim Show
.
Dave's own travel blog is
Above the Clouds
which focuses on International Travel & Lifestyle.
For information on advertising please choose from a variety of
advertising options here
.
Contributors are welcome

Learn how you can contribute
About

www.davestravelcorner.com/about