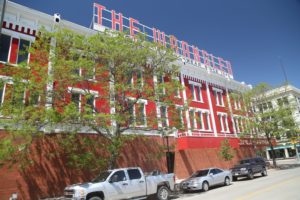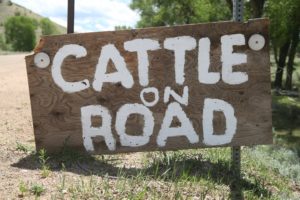 Cheyenne, WY, a booming capital city and icon in the American West announces its 2023 calendar of events. This year, the lineup includes the return of several beloved annual festivals, culinary celebrations, and the world's largest outdoor rodeo and western celebration, Cheyenne Frontier Days, ideal for visitors and locals of all ages. Located approximately 90 minutes north of Denver, the "Magic City of the Plains" beckons travelers to saddle-up for a destination that combines tremendous history and modern appeal with western swagger.
Cheyenne Restaurant Week, April 2-8
Classic, quirky and cool, Cheyenne Restaurant Week invites locals and travelers alike to experience the city's must-try restaurants, breweries, specialty shops and food trucks for a week of delicious fare. All participating restaurants will feature specialty menus at a special price. Menus will be announced in late March.
Depot Days, May
Celebrating the history of the nation's railroad capital, Depot Days will highlight a number of local attractions and festivities throughout the two-day event. The Depot events lineup will feature speakers throughout the Cheyenne Depot Museum, train displays and train rides. Local attractions will include the iconic Big Boy 4004, the world's largest steam locomotive, in Holiday Park, train shows and more.
Fridays on the Plaza, June 1-August 31
Enjoy Cheyenne's largest outdoor summer music festival all season long with Fridays on the Plaza. Bringing something on the stage for everyone to enjoy, Fridays at the Plaza are held in the Cheyenne Depot Plaza and feature an array of musical guests including local favorites, nationally acclaimed artists and exploration of new genres.
Hell on Wheels Rodeo & Chuck Wagon Dinner Series, June 9 & 30, July 7 & 14, August 25, September 8
Located in the nation's rodeo capital, celebrate the West's favorite sport under a famous Wyoming sunset with the 2023 Hell on Wheels Rodeo & Chuck Wagon Dinner Series. This event features slow-cooked, local fare from award-winning 3LazyR Chuck Wagon where spectators can mix and mingle with some of Wyoming's fiercest competitors as well as a variety of events showcasing the rodeo talent including bareback and saddle bronc riding, breakaway roping, steer wrestling, bull riding and more. Tickets will go on sale April 1st.
Cheyenne Celtic Festival, June 10-11
The 18th annual Cheyenne Celtic Festival returns for a celebration of Scottish heritage in the Cheyenne Depot Plaza and Lions Park with a full course of Bison Classic Highland Games. Featuring live music and dance performances, local craft and food vendors, specialty beers and scotch tasting, this two-day event will highlight the competitive and athletic spirit between the clans in a series of competitions.
Wyoming Brewers Festival, June 16-17
Located in Cheyenne's downtown Depot Plaza, the 27th Wyoming Brewers Festival invites locals and travelers to enjoy and share in their passion for craft beer and live music. This thirst-quenching event includes more than 75 brews from favorite local watering holes, specialty beers from 30+ regional and national brewers, local fare, live music and entertainment. The craft beer industry in the U.S. continues to boom, and Cheyenne is on its way to becoming the country's next big brew destination. or more information, visit www.wyobrewfest.com.
Culture X Festival, July 15-17
Dedicated to highlighting the Cheyenne urban art scene, the 8th annual CultureX features a collective of experiences standing together in the name of creativity and culture in the heart of downtown. Originally penned as the 4-Ever West Tattoo Fest and Wyoming's first ever tattoo convention, this festival has evolved into a coalition of the best artists, musicians, vendors and local businesses from across the region. A weekend-long arts festival, Culture X is jam packed with alternative art exhibitions including tattooing, glass blowing, street art, graffiti, car shows, skateboarding and performing arts.
Cheyenne Frontier Days, July 21-30
Celebrating its 127th annual season, Cheyenne Frontier Days honors its authentic western roots with the world's largest outdoor rodeo and celebration of Western heritage. A festival unlike any other, this 10-day event features a PRCA tournament style rodeo for more than $1M in cash and prizes, USAF Thunderbirds, parades, pancake breakfasts, a Western Art Show, carnival, Old West Museum, thrilling live concerts, immersive experiences with the Eastern Shoshone and the Northern Arapaho indigenous tribes and more. Capturing the imagination of the American West, this event will have travelers feeling like a modern-day cowboy or girl.
Laramie County Fair, August 2-12
A fan favorite event, the Laramie County Fair will celebrate their 116th annual year providing fun for the whole herd. Enjoy live music and entertainment, livestock competitions and Kids Rodeo, pig wrestling and mutton busting, truck and tractor pulls, demo derby, agriculture activities and more.
Edge Fest, August 26
Acting as Wyoming's largest free music festival, Edge Fest enters its 9th year and brings incredible music talent to Cheyenne, from neighborhood legends to international superstars, locals and travelers are brought together by their love of music. In addition to bringing top-shelf international talent to the stage, enjoy delicious food and drinks from the best regional food trucks, breweries, and distilleries while shopping from Cheyenne's favorite local artisans.
Cheyenne Greek Festival, September
Bringing vibrant Greek culture to life, Cheyenne Greek Festival is among one of Cheyenne's most popular and long-running festivals in the fall. What started as a modest bazaar at the Greek Orthodox Church has become a cultural staple in the city and features authentic Greek food, flea market, Greek music and dancing.
Cheyenne Hispanic Festival, September
Celebrating the various Hispanic cultures in the Cheyenne community and expanded to include Colombian, Peruvian, Cuban, Honduran, Guatemalan and other Latin cultures, the annual Cheyenne Hispanic Festival works to eliminate cultural barriers through understanding, education, and celebration. Located in Cheyenne Depot Plaza, this festival features educational and cultural exhibits, variety of food and craft vendors, art exhibits, live music and dance performances and so much more for all to enjoy.
End of the Trail Kite Festival, September 30
Held each year on the last Saturday of September, the End of the Trail Kite Festival takes place east of Cheyenne, and features participants ranging from professional to amateur kite flyers. This wonderful family event invites all to enjoy an afternoon of high-flying kites, local craft and food vendor market, live entertainment and interactive programs including kite design, flying workshops and sport flying demonstrations throughout the day.
Cheyenne Street Railway Fright-Seeing Tours, October
Offering an array of haunted sites and activities, the city of Cheyenne invites travelers to enjoy and indulge in their spooky side. A trip to Cheyenne is not complete without taking a ride on the Cheyenne Street Railway Trolley, where every October, travelers can learn about the haunted history and paranormal passages lurking in the shadows. Showcasing a combination of historic and chilling ghost reporting's from across the city, this tour is a favorite among locals and visitors alike.
Old West Holiday, November 20 – December 25
Home to beloved holiday traditions, downtown Cheyenne transforms into a winter wonderland with Old West Holiday. Celebrating the season with a western twist, Old West Holiday features Santa's favorite stops throughout the city including the Old West Holiday Pony Express Stop to deliver letters to the big man himself, Mrs. Claus' Cookies for a sweet treat, Santa's Saloon and so much more for the family to enjoy. This festive tradition also features the Cheyenne Christmas parade and other special holiday festivities, including the Cheyenne Street Railway Trolley Holiday Lights Tour. Santa Claus may be known for his address up north, but Cheyenne is home to his old ranching homestead.
About Visit Cheyenne
Located approximately 90 minutes north of Denver, Wyoming's capital city is an icon in the American west. Known as "The Magic City of the Plains" – this destination boasts tremendous history and modern appeal with western swagger, extensive outdoor recreation, a world-class rodeo, vibrant culture and arts, lively craft beverage scene, family-friendly attractions, charismatic culinary offerings, special events and more. The destination is home to Cheyenne Frontier Days, the world's largest outdoor rodeo and celebration of western culture and is within a day's drive of some of the nation's most beloved natural monuments and parks, including Mt. Rushmore, the Black Hills, Devils Tower, Yellowstone National Park, Grand Teton National Park, and Rocky Mountain National Park. Discover a magical place that captures the imagination of the American West amid the beauty of the high plains. Discover more at cheyenne.org and follow on Facebook, Instagram, and Twitter.
About Dave's Travel Corner

Dave's Travel Corner is a travel content, resource provider and community (founded 1996) providing travel
Guides
written about Dave's personal travel experiences and
Journals
, pages that contain trip summaries and experiences written by fellow travelers. We spotlight locations and attractions with an article linked directly from our homepage including content across our blog, photo and video galleries. We use a combination of social media, written content, photography and videos to promote locations. Not only does the content appear on this site but we have direct partnerships with other well visited travel sites for placement of the content. Since 1996, we have also established hundreds of relevant link exchanges with other travel sites.
Visitors to Dave's Travel Corner will also find thousands of travel related links organized by categories on the
Resources Page
, a
Photo Gallery
containing International travel photos,
Book Reviews
, and
Product Reviews
focusing on products useful for travelers, fully automated
Forums
,
Tour Bookings
offering over 4400 unique tours around the globe,
Interviews
with those making news in the travel industry and
Videos
- specializing in International travel videos as well as home of the
Dave & Jim Show
.
Dave's own travel blog is
Above the Clouds
which focuses on International Travel & Lifestyle.
For information on advertising please choose from a variety of
advertising options here
.
Contributors are welcome

Learn how you can contribute
About

www.davestravelcorner.com/about