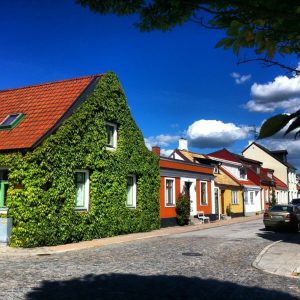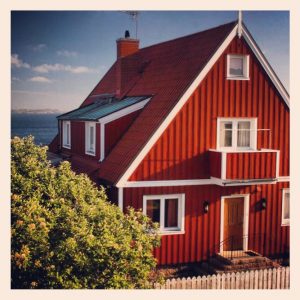 Sweden is the world's most reputable country in 2018. According to the Reputation Institute's annual Country RepTrak® study results, Sweden is the most open and progressive country among the 55 countries covered by the survey. A big part of Sweden's excellent reputation is down to their friendly and welcoming citizens. The beauty of the country, with its captivating landscapes and accessible nature, also receives great scores and attracts tourists from all around the world.
Sweden has regained its top spot in the ranking, an accomplishment previously achieved in 2016. The survey measures how countries are perceived and respected worldwide. This adds to the country's attraction among tourists, who want to visit destinations with a good reputation, as well as foreign business and investments. In this year's ranking, Sweden is followed by Finland, Switzerland, Norway and New Zealand.
Sweden received the highest marks for being the most ethical country, as well as having the most progressive social and economic policies. The reasons can be explained by the view of Sweden as one of the world's most gender-equal countries, as well as being at the forefront of technological innovation.
"I am convinced that this result stems from the fact that our social model creates not only growth but also freedom, equality and security. More and more people understand that inequality is a major obstacle for economic development in the world," says Prime Minister Stefan Löfven.
With its variety of landscapes, dominated by lush forests, more than 100,000 lakes, and with 97 percent of the land uninhabited, Sweden obtained the highest marks for its beauty. In combination with vibrant cities like Stockholm and Gothenburg, this makes Sweden the perfect destination for people looking for a beautiful and enjoyable destination to visit.
"It is gratifying to see that Sweden ranks number one as the most reputable country. Especially with characteristics such as being a welcoming and progressive country. For being such a small country, a lot of creativity, design and technology comes from Sweden – just look at IKEA, Spotify and H&M. It really shows that our ways of living make a mark globally and gives reasons for tourists to come visit our country," says Ewa Lagerqvist, CEO at Visit Sweden.
An appealing environment, a country "feel good" factor and a perceived pursuit of happiness are key to a country's success, according to the survey. This is something that Swedes know well, as the country achieves excellent scores in being an enjoyable country with an appealing lifestyle.
Top five attribute scores for Sweden:
Sweden is a beautiful country 85.3
Sweden offers an appealing lifestyle 81.7
Sweden is a safe pace 81.0
Sweden is an enjoyable country 80.5
The people of Sweden are friendly and welcoming 79.6
About the survey
Each year, The Reputation Institute surveys thousands of people to find out which nations are perceived as most reputable. The Country Rep Trak ranking measures the 55 largest countries by GDP and the outcome is based on individual ratings from over 58 000 individuals.
To access the full list of the most reputable countries, please visit: www.reputationinstitute.com/2018_country_reptrak
To find out more about Sweden visit: www.visitsweden.com
About Dave's Travel Corner

Dave's Travel Corner is a travel content, resource provider and community (founded 1996) providing travel
Guides
written about Dave's personal travel experiences and
Journals
, pages that contain trip summaries and experiences written by fellow travelers. We spotlight locations and attractions with an article linked directly from our homepage including content across our blog, photo and video galleries. We use a combination of social media, written content, photography and videos to promote locations. Not only does the content appear on this site but we have direct partnerships with other well visited travel sites for placement of the content. Since 1996, we have also established hundreds of relevant link exchanges with other travel sites.
Visitors to Dave's Travel Corner will also find thousands of travel related links organized by categories on the
Resources Page
, a
Photo Gallery
containing International travel photos,
Book Reviews
, and
Product Reviews
focusing on products useful for travelers, fully automated
Forums
,
Tour Bookings
offering over 4400 unique tours around the globe,
Interviews
with those making news in the travel industry and
Videos
- specializing in International travel videos as well as home of the
Dave & Jim Show
.
Dave's own travel blog is
Above the Clouds
which focuses on International Travel & Lifestyle.
For information on advertising please choose from a variety of
advertising options here
.
Contributors are welcome

Learn how you can contribute
About

www.davestravelcorner.com/about