Blogs of Travel
The creativity & desire to share experiences among those who have been blessed with the passion, opportunity & ability to wander & explore is a beautiful thing. This is the *ULTIMATE* updated travel blog list on the web with over 7,000 travel blogs listed! We spend *significant* time searching for travel blogs not yet in this list. Focus is on domain name sites in English in the format: www.###.xxx. More info about this list here
Two very different people... best friends who make a great team... if they don't kill each other first. Tim & Annie
13 views
Submitted Jun 25, 2017
Vishanths travel blog
27 views
Submitted Feb 17, 2016
This is a travel blog written by an academic nomad, roaming around the world. It started in 2005 in backpacking through Asia, and has since continued through ~2 years in Taiwan, ~2 years in the US and ~5 years in Hong Kong.
67 views
Submitted Dec 27, 2015
50 States and 50 Countries by Age 50
41 views
Submitted Jun 17, 2014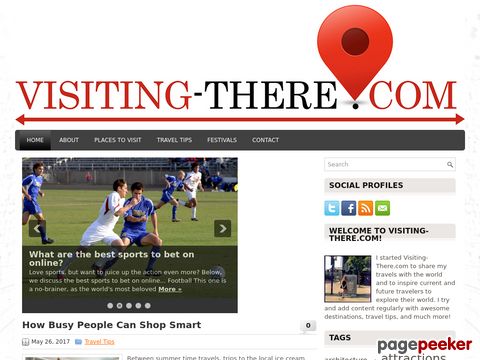 My name is Uma Williams and Im a 20-something solo female traveler. I grew up outside of San Francisco and I was lucky enough to get to travel a good amount as a child (my dad is from Poland and my mom is from the Philippines).
31 views
Submitted Aug 17, 2014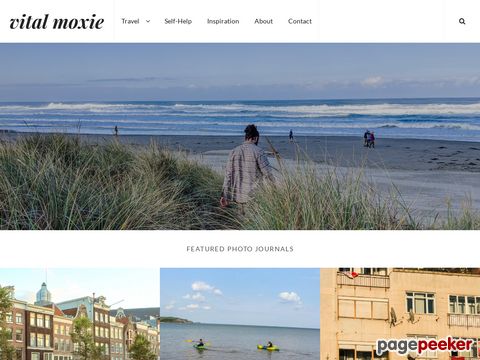 a lifestyle and travel blog for the twenty somethings
2 views
Submitted Jun 20, 2018
Philippines based travel blogger
21 views
Submitted Jun 3, 2012
I'm Brittany!!!! A wild&free gypsy soul who loves traveling any&everywhere, spending time with my little pup Nemo....and I'm probably the biggest Disney Dork you'll ever meet!!!!
8 views
Submitted Nov 30, 2016
Since my first trip abroad in kindergarten, I've developed an oversized appetite for adventure, collecting stories, and a lot of fruit. I have an addiction. At any given moment, I want to be exploring the corners of the world. I crave to constantly try new things. I see it as the best way to use my limited time and energy. It's stressful when I consider the fact that the list of destinations is actually endless.
25 views
Submitted Dec 24, 2015
we are Vlad and Edyta, a recently married couple who quit our jobs and left our New York City life to travel the world. We plan to spend about 6 months traveling around Europe, Asia, Australia and New Zealand. We hope this trip helps us expand our horizons and find our place in life.
11 views
Submitted Dec 20, 2014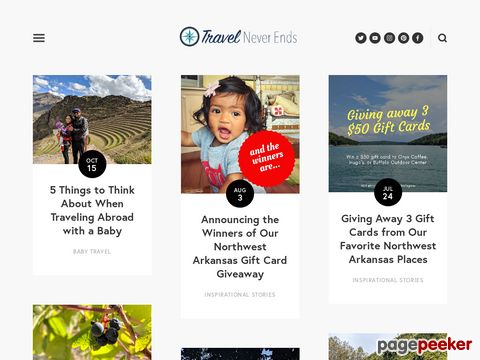 As a newly-engaged couple, we start another journey. Weve finished our one-year contract in Korea and will be moving to Vietnam. We thought that we would only be traveling for one year, but our ambitions and curiosities have taken us farther. Who knows how long we will be living abroad?
15 views
Submitted Jun 13, 2014
Im Fatima, from Bahrain but lived most of my life in Denmark. While studying I moved around and lived in Brighton, San Diego and New York. Living in different countries, and being around diverse cultures gave me an even stronger desire to travel and discover the beauty of this world. I love to explore places and get inspired from different cultures.
25 views
Submitted Dec 4, 2014
I'm Vonny - a graphic design student but also passionate about travel related things. This travel and lifestyle blog is a place where I pen down all the things I love (or dislike) to you!
9 views
Submitted Jul 26, 2016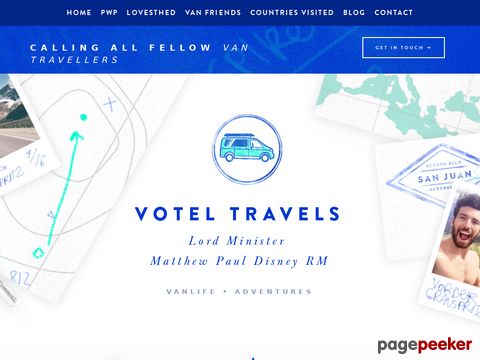 My means of travel, my transport, my vehicle now complete. My accommodation, my hotel now complete. Vehicle + Hotel = Votel. The Votel is born.
9 views
Submitted Mar 18, 2016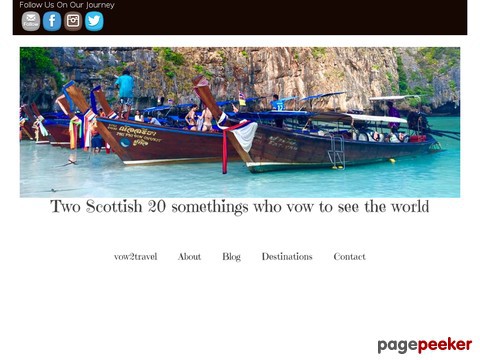 We are a couple who love to travel and see as much of the world as possible. We will be sharing our experiences and tips on where we have traveled and would love you to join us on our journey.
5 views
Submitted Feb 9, 2017
Napa Valley based travel writer
2 views
Submitted Sep 27, 2017
wandering the world slowly
14 views
Submitted Dec 5, 2014
I'm Vicki Mattingly. I started traveling in 1990 and have spent a total of about 3 years overseas from a combination of three long-term travel trips and various 1–2 week vacations. I've traveled to 77 countries on 6 continents (I haven't been to Antarctica yet). I lived and worked in Scotland and Germany, and lived and studied in Spain. And I still have many more places to go and experiences to have.
9 views
Submitted Nov 23, 2015
I love a lot of things but my obsessions are travel and photography. I am always looking to book my next trip, jump into my next adventure, or take my next photograph.
18 views
Submitted Dec 27, 2015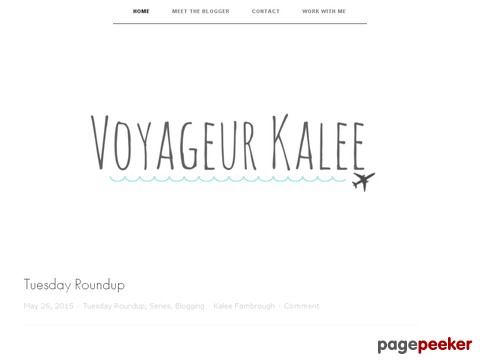 I am the blogger behind Voyageur Kalee. Where did I come up with that name, you ask? I want to be a traveler + Im obsessed with French words = Voyageur Kalee. Voyageur, in French, means traveler which is what I aspire to be!
20 views
Submitted May 27, 2015

About Dave's Pick
Category Stats
Subcategories:
2
Listings:
7295 (7310 counting subcategories)
Regular:
7288
Dave's Pick:
7
Last listing added:
Feb 3, 2019