I have been fortunate to have sampled a lot of alcohol on my travels around the planet, ranging from regional beers, to homemade rice wine, local concoctions in various villages including illegally made home-wine in a remote Iranian dessert village and some truly special beverages that were memorable due to their quality, pedigree and age along with external factors including companions and location.
But there are a few drinks I count as being the especially significant; these are five of our most memorable drinks enjoyed to date.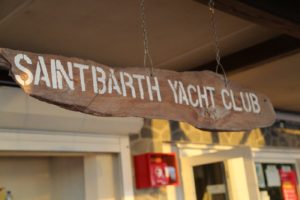 Rum punch infused with fresh passion fruit. I enjoyed far to much of this incredible tasting drink at the St. Barths Yacht Club on the island of St. Barths in the Caribbean. And it was a drink that I consumed over several days in between scooter rides around the island and snorkel trips.
Perhaps it was the stunning location or perhaps the company, but this drink has always stood out in my mind as one of my favorite experiences in all of my travels.
One year I was invited to VINCE, an annual wine show typically held in Budapest highlighting Hungary's wineries, wines and winemakers. My favorite wines on the planet are from Tokaj. I tried a wine that was new to me at the time, Essencia. This wine is from Tokaj and is like a 6 Puttonyos, but on steroids with only the most late harvest grapes selected for this special very limited production wine, picked berry by berry. I tried an older vintage – I don't remember the exact vintage but it was over 70 years old. This wine was sweet with the residual sugar perfectly tempered by acid. I remember its memorable viscosity and intense flavor. Sometimes people ask me if I could pick only one wine in the world to drink, my answer is usually an Essencia.
While bumming around the Rosario Islands off the coastline of Colombia I discovered a rustic restaurant located above one of the small beaches called Sol y Papaya. The restaurant was in one thatched roof building but it was the stand alone bar that attracted my attention. One of my favorite drinks when visiting tropical islands is the mojito. I ordered one, it was the strongest mojito I had ever consumed. I love drinking in small sips, the brown sugar crystals on the bottom of the glass along with the tiny morsels of mottled lime.
Soon I was silly. So I ordered another one. I vaguely remember being helped out of my chair and escorted across the sand back to my primitive thatch roofed hut. A few days later I frequented this bar again. This time I waited one hour and 35 minutes before my mojito arrived (certainly my personal record for waiting for a drink to arrive and clearly the definition of 'island time'). It was even stronger than the first ones I ordered! A friend with more experience in the world of cocktails than I have, referred to this drink as a "sledgehammer mojito".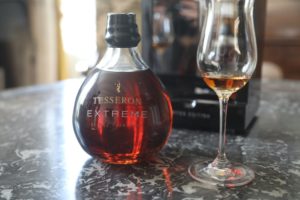 During one of my trips to France I visited Tesseron in Cognac and sat down with Noe Tesseron to sample some of their products including Tesseron Extreme, Grand Champagne. This is an incredibly special and rare bottling of the best of their oldest cognac stored in the demijohn (glass carboys) with vintages 100 to nearly 170 years old (the oldest vintage being 1853). And the bottle is also in the shape of a demijohn paying homage to the 25 liter demijohns storing the ancient eaux-de-vie. Extremely limited releases each year are bottled in two sizes including a larger 1750ml.
Both the bouquet and the palate showed many layers, revealing themselves even in the short time that we enjoyed this long-lived beauty. Initially offered brown sugar, hints of caramel and dried apricot. Opened to candied orange peel and a pretty hazelnut, almond butter note. An attractive characteristic of this cognac is its velvety and supple texture. Remarkably it still showed plenty of fruit across the palate including notes of lemon curd. It was not overly rich and it didn't need to be, but nonetheless was extremely well layered. After the initial fruit finish, a secondary finish lingered with spices, leather and old parchment paper. Besides its dignified age, its hallmark was clearly its exceptional balance.
Those select few who have the opportunity to try this beauty will vividly remember sipping it for the first time and where they first enjoyed it. If wine writer Robert Parker ever revised his 100 point scale, he would be forced to give this cognac 101 points for something so exceptional it merits an extra point.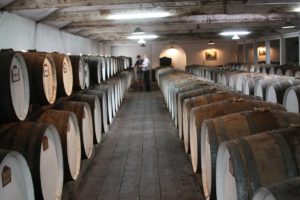 I visited Seppeltsfield Winery in Australia's Barossa Valley a few years back and tried a 1904 Port-style wine directly thieved from an old wooden cask housed in their historic barrel room. This ancient wine was thick, viscous and oh so rich – with intense dark flavors including chicory and coffee grinds.
With vintages for sale dating all the way back to 1878 Seppeltsfield has a vintage available for the birth year of every single person on the planet. One of the treats of visiting Seppeltsfield is being able to try a small sample of port from your birth year. Every year they also release a 100 year old port styled wine; they are the only winery in the world to do so.
—
Any memorable drink experiences? Share your stories in the comments below.