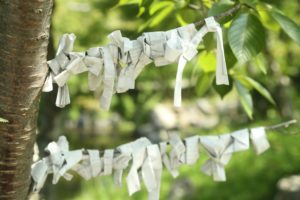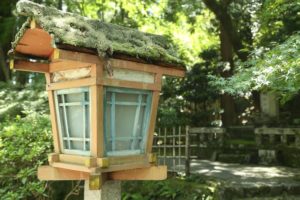 Japan skillfully balances its rich historical heritage with cutting-edge modernity. Most travelers' itineraries typically include cities like Tokyo, Kyoto, and Osaka. However, the country's real charm lies in its lesser-known destinations, waiting to be discovered by those who dare to step off the beaten path.
This article takes you on an enchanting journey, exploring offbeat destinations in Japan that offer unique insights into the country's captivating culture, intriguing history, and breathtaking natural landscapes.
Luckily, Japan's efficient Shinkansen, or bullet train, provides easy and speedy access to various regions across the country. While not all offbeat destinations are directly served by the Shinkansen, most are conveniently reachable by connecting with local trains or buses.
Unique Little-Known Places in Japan
As you journey further into the lesser-known areas of Japan, you'll encounter an array of unusual locales that captivate with their history and charm. Each of these destinations, from isolated islands to hidden valleys and tranquil towns, encapsulates a different aspect of Japan's rich tapestry.
Let's take a closer look at some of these unique, little-known places in Japan that promise an immersive and insightful travel experience.
Kiso Valley: Walk the Ancient Nakasendo Way
Kiso Valley, nestled in the Japanese Alps, transports you back to the Edo period. Here, you can journey along the ancient Nakasendo Way, a former postal route connecting Kyoto and Tokyo.
The path meanders through quaint, well-preserved post towns like Magome and Tsumago, offering glimpses of traditional Japanese architecture and scenic countryside vistas.
Naoshima: The Art Island
Naoshima, often referred to as the "Art Island," is a haven for contemporary art enthusiasts. With its renowned Art House Project, Benesse Art Site, and striking outdoor sculptures, the island combines the beauty of nature and modern art in a unique blend that stimulates the senses.
Iya Valley: A Hidden Retreat
Tucked away in the mountainous interior of Shikoku island, Iya Valley is a secluded retreat known for its scenic beauty and tranquility. Its vine bridges, misty peaks, and hot springs provide a peaceful sanctuary far from Japan's bustling urban centers.
Don't miss the traditional thatched-roof houses in the mountainside Ochiai Village, a reminder of the region's rural past.
Ainokura and Gokayama: UNESCO Heritage Sites
You can experience rural Japanese life first-hand in Ainokura and Gokayama, home to Gassho-style houses with steep thatched roofs. These traditional structures are the only ones of their kind left in Japan.
Located in the remote Shogawa river valley, these UNESCO World Heritage Sites offer unique insights into a centuries-old lifestyle that has endured in the face of modernity.
Yakushima: Hike Through an Ancient Forest
Yakushima is located in Kagoshima Prefecture and is one of the Ōsumi Islands. A UNESCO Biosphere Reserve, it offers hikers a chance to traverse ancient, moss-covered forests and come face to face with thousand-year-old Yakusugi cedar trees. The island also inspired Studio Ghibli's classic animated film Princess Mononoke.
Onomichi: A Haven for Cyclists
Onomichi, a charming port town in Hiroshima Prefecture, is the gateway to the Shimanami Kaido. This spectacular 60-kilometer cycling route connects Honshu and Shikoku across six islands and magnificent suspension bridges along the Seto Inland Sea. Onomichi also boasts a fascinating temple walk and rich culture.
Matsushima Bay: Scenic Beauty and Spiritual History
Regarded as one of Japan's 3 most scenic views, Matsushima Bay offers a stunning landscape of over 260 pine-covered islands. The bay area is also home to Zuiganji Temple, one of the Tohoku Region's most important Zen shrines.
Sado Island: A Historical Journey
Immerse yourself in the rich history of Sado Island in Niigata Prefecture, once a place of exile for political outcasts. Today, it's known for its well-preserved traditions, including the thrilling Kodo Taiko Drumming.
Don't miss the picturesque landscapes, including rice paddies and rugged coastlines, which you can explore on the island's unique tub boats.
Beppu: The City of Hot Springs
Venture to Beppu, nestled between the sea and mountains on Kyushu Island, renowned for having one of the highest volumes of hot spring water in the world. The main attraction is the "Hells of Beppu", 8 unique thermal hot springs, each presenting a different and vibrant color due to varying mineral content.
Wakayama: Spiritual Pilgrimage and Citrus Groves
Wakayama is the gateway to the sacred Kii Peninsula. Embark on the Kumano Kodo, a series of ancient pilgrimage routes, to discover hidden shrines, hot springs, and idyllic villages.
It's also known as a top region for citrus fruits. Don't forget to savor Wakayama's local delicacies, particularly its famed mikan (tangerines) and umeboshi (pickled plums).
These are just a few of the enchanting, offbeat destinations in Japan that lay beyond the typical Tokyo attractions and off the beaten tourist trail. Each offers a unique experience, bringing you closer to the heart and soul of Japan — its culture, history, and natural beauty.