Ski season is already under way tempting passionate skiers worldwide to the snowy slopes of the most popular resorts in the Alps. Those of you who have already spent a few seasons skiing in award-winning ski tourist hotspots know that a weekend's holiday may be financially draining.
To those who are planning their first ski trip, the grand total in most ski resorts across Europe may seem daunting and worth giving up on the whole idea. However, European mountains hide a few less conventional ski resorts that offer the same great experience to skiers at a much lower price that are worth trying.
Generally, the main costs you need to factor in for a comfortable ski vacation are:
Lift pass (perhaps the steepest cost after lodging);
Ski rent (if you don't already have your own set of boots and skis);
On-mountain drinking and dining (expect prices much higher than in the resort itself);
Ski training (if you are a novice or you'd like to step up your level).
These are the non-variables that you need to consider, in addition to lodging, transportation and off-mountain dining. So, let's take a look at some hidden mountain secrets where the total cost of these comes down to the lowest while still offering a thrilling skiing experience.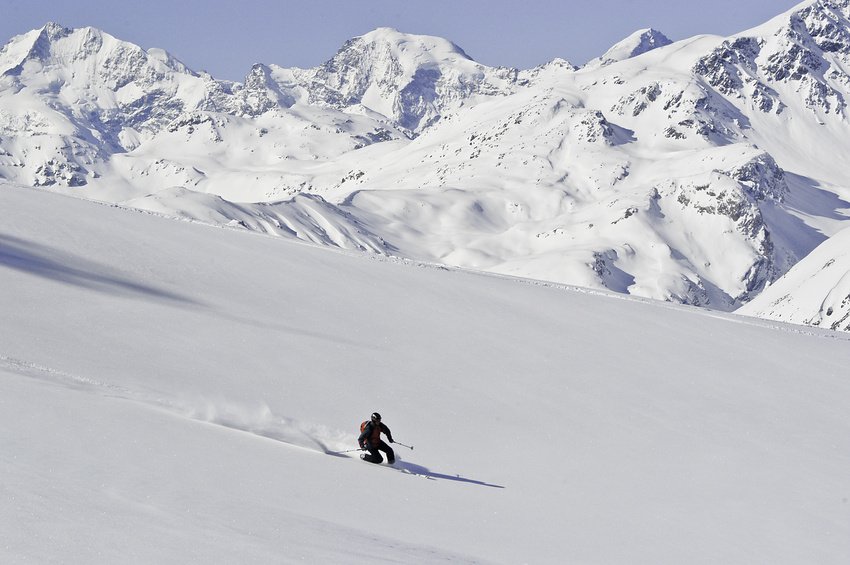 Livigno, Italy
Despite being situated in the Alps, which are not particularly known for affordability, Livigno offers much cheaper options than a number of other Alps ski resorts. The fact that it is a tax-free destination makes it possible for Livigno to keep the prices low. While it has long been a favored destination for all levels of skiers, snowboard enthusiasts might have been disappointed until recently, when a new and elaborate snowboard park was constructed to accommodate them. Livigno itself offers cheap food and lodging due to its tax-free status.
Jasna, Slovakia
A heaven for free-riders, Jasna offers not only great value, but also gorgeous scenery, kilometers of ski tracks and an efficient lift system with a few new recent additions. The friendly atmosphere and cheap accommodation attracts tourists from all over Europe. On the downside, the snow conditions in Jasna are not always up to par, so you should check out detailed snow forecasts before making a reservation.
Ischgl, Austria
The resort offers plenty of ski tracks for beginners and intermediate skiers, but might not be too exciting for the experienced ones. The lift system is adequate (some lifts even have heated seats!) and the tracks are wide enough to enjoy your ride without running into a crowd. The variety of on-mountain restaurants and affordable menu offered will likely please every visitor.
Bansko, Bulgaria
Forests and High alpine terrain makes the pistes varied and interesting to all levels of skiers coming to Bansko. The tracks are suitable for all levels of skiers, with perhaps the least variety in beginner's options. Though the lifts are modern and comfortable, the staff tends to be a bit unfriendly and you may run into queues for some of them. On the bright side, March is a perfect month to visit as the prices are significantly lower and the pistes mostly deserted.
Zakopane, Poland

Dubbed as the winter capital of Poland, Zakopane offers winter sports enthusiasts a pleasant surprise and a variety of runs for all levels of ski and snowboard experience. Investments have been driven to the resort to construct two new lifts in the past couple of years. Affordable accommodation, clean and wide ski tracks, and friendly locals give the resort irresistible charm and make you want to visit again.

With the luxury Alpine resorts getting all the attention and majority of tourists, we are certain that there are other less known destinations that are worth exploring. Do you know of other hidden gems that fall into the skiers' best kept secrets category?