Before visiting Nicaragua for the first time, I had really low expectations on this country. I didn't know many people who had been there before, and anyways none of them appeared to be particularly impressed with it. It was not meant to be the highlight of my trip through Central America, but I quickly fell in love with it – so much so that after my first visit I went back two more times.
As I quickly learned once there, Nicaragua actually offers a lot to people who visit it: beautiful colonial cities, incredible nature, gorgeous beaches and much more. All topped up with really kind, warm people, good food and unbeatable prices that allow even backpackers on a budget to splurge. I spent over a month there my first time, but I realize that not everyone has that much time so I have put together a list of 5 places that should never be missed.
Granada
This is where most people who visit Nicaragua go to as soon as they land, and by far it is the most famous tourist attraction in the country. Located on Lake Nicaragua, Granada is a beautiful colonial city with stunning colors, pretty cobbled streets, interesting museums and churches, good shopping opportunities, excellent restaurants and great out-of-town activities.
Among the places of interest that should not be missed in Granada, there are: the Convento y Museo San Francisco, the oldest church in Central America, with an excellent adjacent museum exhibiting indigenous art and a scale model of the city; the Iglesia de la Merced, from whose tower it is possible to enjoy a great view of Granada; the cathedral, in the parque central; a trip to Las Isletas, said to have been formed due to an eruption of nearby volcano Mombacho and perfect for birdwatching.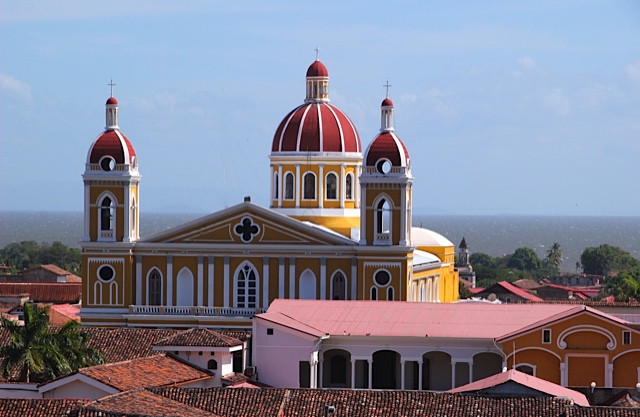 A view of the cathedral of Granada from the Iglesia de la Merced – photo courtesy of George Kenyon
Masaya
Masaya is not far from Granada and can be visited on a day trip from there. I recommend taking a guided tour of Masaya, which normally goes to the Fortaleza de Coyotepe, built in 1893 on the Cerro de los Coyotes and used to hold political prisoners in the times of the Somoza dictatorship. A tour will also include a visit to the local crafts market, a stop in Santo Domingo at one of the lovely family run pottery farms and a final stop at Parque Nacional Volcán Masaya, the most active volcano in the country which can be hiked up to the Santiago crater, from which smoke and steam regularly comes out.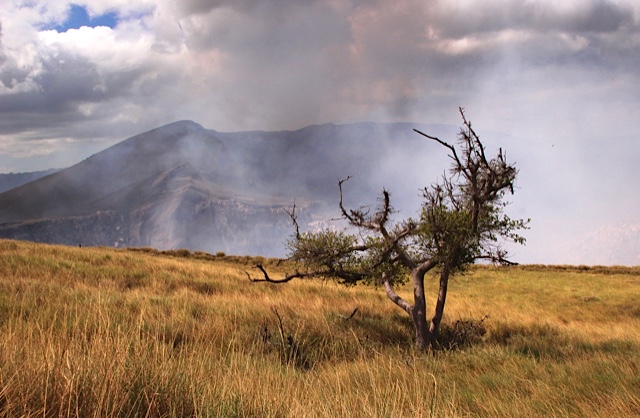 Volcano Masaya – photo courtesy of George Kenyon
León
At about 2 hours drive from Granada, León is the most lively city in the country. Packed with young people (the first university in the country was opened here in 1912), there are various superbe museums and murales. It is a colonial city which although a bit rough around the edges is still very charming, and perhaps that touch of decadence is what makes it so beautiful.
Among the places of interest that should not be missed when visiting León, there are: the cathedral, meant to be built in Peru and indeed the largest cathedral in Central America – from its roof it is possible to enjoy an excellent view of the surroundings; the Museo de Arte Fundación Ortiz-Guardián, one of the best museums of contemporary art in the continent; the Museo de la Revolución, entirely run by veterans; the Museo de Leyendas y Tradiciones, which is a great way to learn about local customs.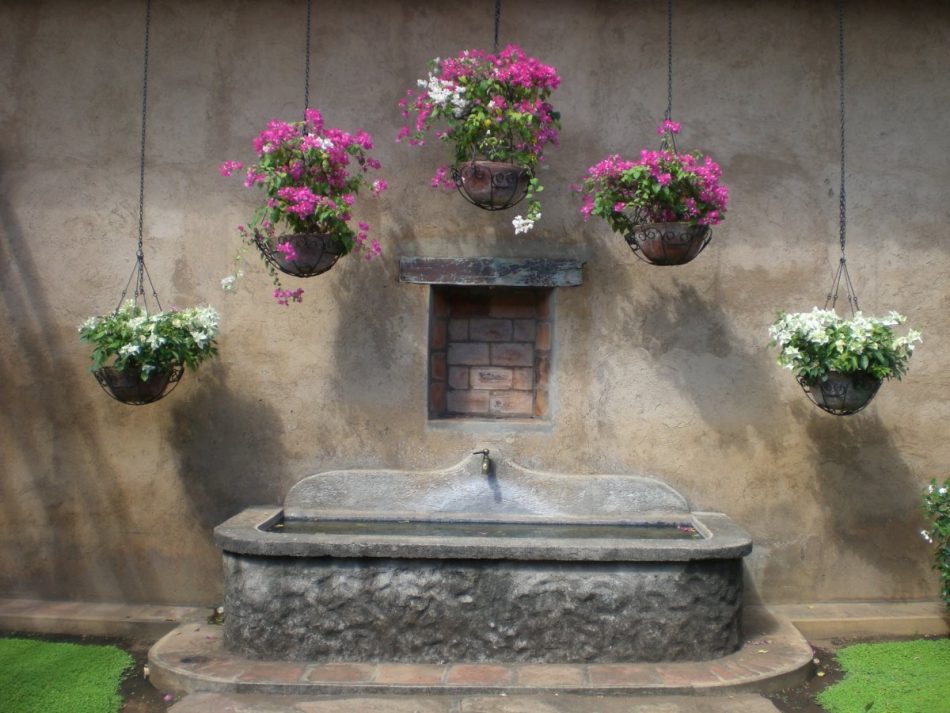 The gorgeous patio of the Museo de Arte Fundación Ortiz-Guardián
Managua
Not many people are interested in visiting Managua, but I think that the capital of Nicaragua is actually quite an interesting city to visit. Completely destroyed by an earthquake in 1972, the centre of town is lined with yellow metal trees, thanks to a project sponsored by the first lady and which attracted lots of criticism for its costs.
Things to see in Managua include: Plaza de la Revolución, not far from Lake Managua, where the Sandinista commander Carlos Fonseca tomb is located and which is home of the old and currently inaccessible cathedral; the Parque Historico Nacional Loma de Tiscapa, with a huge statue of local hero Sandino and from which to enjoy a beautiful view; the small archeological site of Huellas de Acahualinca, ancient footprints dating to 6000 years ago which have been buried under compacted volcanic material and whose tracks have been discovered by some workers in 1874; and the Nueva Catedral, a large church which is very colourful inside and whose 63 domes are meant provide structural support in case of earthquakes.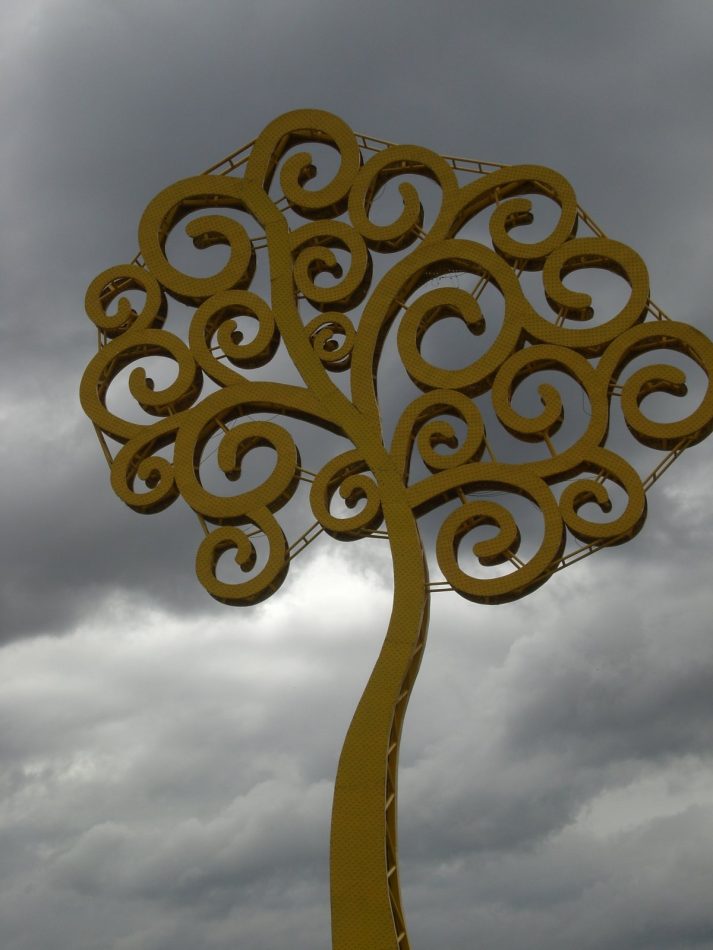 Managua yellow trees
Isla de Ometepe
Located in Lake Nicaragua, Ometepe is an 8 shaped island home of two active volcanoes (Concepción and Maderas), covered by incredibly lush vegetation and where it is possible to find forests, small beaches, a lagoon, archeological sites and amazing wildlife. It is also very rural and precisely for this reason very relaxing. Among the must do activities in the Isla de Ometepe there are hikes of the two volcanoes – strictly with a guide, because they are very difficult to explore; and a visit to the waterfall of San Ramón and the local coffee farms.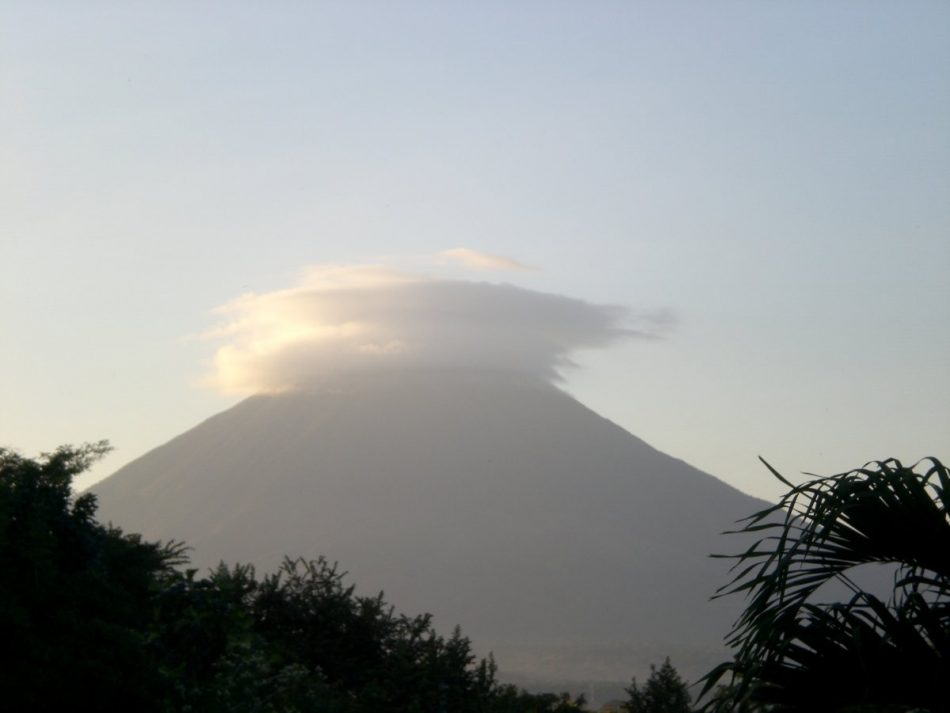 Isla de Ometepe, volcano Maderas
The best thing about Nicaragua is that it is not crowded with tourists, so it may be a good idea to visit it before the word spreads out that it is, indeed, an incredible country.