Online gambling has been in the news a lot lately, as many countries around the planet have made moves to introduce new legislation that would create a legal and highly regulated betting market there. How quickly has this happened in some countries compared to others?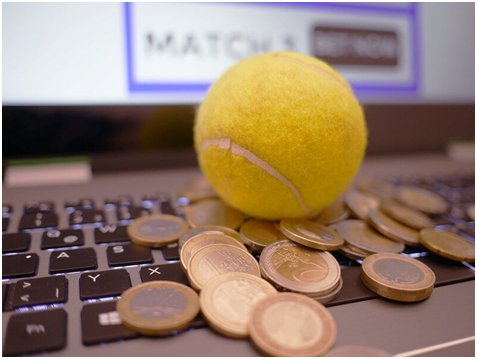 The North American Gambling Market
The US is one of the countries with the most activity in their online gambling market just now. This is because new laws are being introduced by individual states, with each one deciding whether or not to regulate betting. For instance, Colorado and Illinois both moved to a regulated market in 2020, while Michigan and Virginia have followed them in 2021. Alabama and Alaska are among the American states where online betting legislation isn't expected to go through in the near future.
Even if we look purely at those states where online gambling is now legal, the rules about what is allowed vary from one place to another, as some states allow sports betting but not casinos, or have different age limits in place. Therefore, anyone looking to place some wagers in this country needs to check the exact regulations where they live. A neat way that the sites know who to accept is through the use of geolocation data, which lets them see if someone is inside the state where they can operate or not.
Canada also puts the regulation of these sites into the hands of the county's provinces, with Ontario expected to have the framework in place for their residents later in 2021. The SBO site lists convenience, better odds, free bets, and instant payouts as the main advantages offered by online betting sites over traditional land-based locations, which helps to explain why this industry is growing so quickly and why it is expected to contribute a large amount of revenue to the Canadian economy.
The UK Regulations
The situation in the UK is different, as online betting is regulated by the Gambling Act 2005, which covers the whole country and establishes the UK Gambling Commission as the sole regulatory authority. This varies from the US, where each state has its own regulatory body in place. The UK is one of the most heavily regulated countries in this respect, and their Gambling Commission is one of the most respected authorities.
The UK license is used by many casinos and sports betting sites to show their solid reputation when they operate in countries that don't have their own regulations in place. As for the laws in the UK, an example of how they can change over time comes from April 2020, when the Gambling Commission decided to ban credit card use following consultation with local governments, charities, financial institutions, and consumer bodies.
Gambling in Europe
Several European countries have already introduced their own regulatory authorities and only issue licenses to those operators that meet their qualifying requirements. While most countries here allow gambling to some degree, the exact rules vary from one nation to another. For example, France has allowed certain types of sports betting and games with some skill, such as poker, since 2010. In Spain, the Dirección General de Ordenación del Juego has been giving out licenses to sports betting and casino sites since 2011, with the Amministrazione Autonoma dei Monopoli di Sta in Italy starting a year earlier.
Despite not having particularly large populations, both Malta and Alderney play important roles in the online gambling market, as many operators are based in these locations and use the licenses issued there. This means that licenses from the Malta Gaming Authority and the Alderney Gambling Control Commission are among the most widely used and most respected in the world.
A Quick Look at Some Other Countries
One of the other countries with an online betting market that is regulated to some degree is Australia. The Australian laws are controlled by the different States and Territories, which is why they vary in different parts of the country. While Asia is renowned as a continent of betting fans, online gambling is still largely unregulated and is completely banned in some places, such as mainland China.
In Latin America, the sport-loving people in the wonderful destination of Colombia became among the first to benefit from a country-wide approach to online betting legislation, with their 2015 eGaming Act authorizing the Colijuegos authority to issue licenses. Countries such as Chile and Argentina have made efforts to modernize their betting laws in recent years and may soon offer regulated gambling too. Most African countries also lack legislation, with players typically using offshore sites.
It is likely that more countries move towards a regulated betting market in the next few years. For the moment, those people who live in unregulated countries need to find out whether they can safely place wagers on offshore websites.