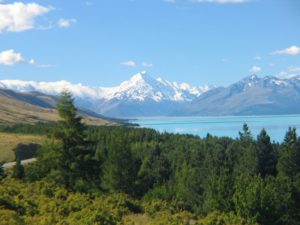 Are you looking forward to exploring all that New Zealand has to offer? Have you been dreaming of a vacation in this spectacular destination? Whatever your travel style, here are some tips on choosing the best time and season to visit New Zealand!
What does your travel style look like?
The first step is deciding what type of traveler you want to be. Do you prefer laying at the beach in warm weather or are you looking for activities such as hiking and sightseeing? Why don't you list the specific events or attractions you hope to experience during your holiday in NZ and find out what kind of New Zealand traveler you are? Once you know what you want, it is a lot easier to plan and organize your trip. Click here to check available New Zealand flights.
Beware of the seasons
As with any holiday destination, understanding local climate conditions can help ensure better enjoyment of your time abroad. The prevailing winds coming off the Pacific Ocean have an impact on temperatures throughout different parts of NZ. Generally speaking, most travelers prefer visiting from September through April because it's warmer than outside winter months (May-August). Depending on where precisely in NZ you plan on going, certain cities may be more comfortable in May/June while other regions start cooling down by March/April.
The key is doing proper research before making reservations so you are sure of a climate you find comfortable while experiencing New Zealand's best. If you are a bit like us and want to experience the nature that we all know from the Lord Of the Rings, then you need to plan a visit to the area of Nelson Tasman. This is New Zealand's sunniest region. The best months for good weather in Nelson are January, February, March, November, and December, and they are perfect for horseback riding activities. Coldest months? July and August!
Special activities
There are plenty of outdoor activities available all year round in New Zealand – from surfing at stunning beaches to skiing down the alps covered with fresh powder… Winter offers unique experiences: visiting hot springs under starry skies or exploring strange landscapes created by thermal activity located around Rotorua & Taupo lake areas. If you prefer something more relaxing, like strolling through vineyards and drinking heavenly wines, then the spring season would be a perfect choice… Again, spring in New Zealand is around September, October, and November. National parks are full of waterfalls during summer days and Nature in NZ could also offer beautiful colored views towards the autumnal period.
The best travel time to New Zealand depends on your travel style and your plans when it comes to traveling. New Zealand is as prosperous as diverse seasons can be, so pick your choice based on what you want to experience, and if it is necessary to come back another time… You know what to do!