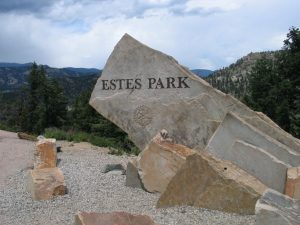 DENVER (June 3, 2015). Colorado is known for its world-class skiing, riding and high-octane winter pursuits, but during the summer months, Colorado boasts a wide assortment of adventure activities, especially for adrenalin junkies. While many enjoy rafting the state's first-rate rapids and biking down rugged mountain terrain, Colorado also offers a variety of attractions for those in search of a thrill. From ziplining across the Rockies in Crested Butte or Steamboat Springs, to walking across a ropes course 65 feet in the air in Salida, or shooting out over a canyon on a Giant Canyon Swing in Glenwood Springs, the state is bustling with adventure. Below is a sampling of activities that are sure to get the heart racing.
Experience a One-of-a-Kind Adventure
Captain Zipline Aerial Adventure Park (Salida). Colorado's largest, Euro-style aerial park sits in a canyon with nine different courses and 120 elements. The courses include swinging bridges, catwalks, trapezes, ziplines, cargo nets, ladders and more. The course heights vary from three feet to 65 feet above the ground. And, if the adventure park isn't enough, Captain Zipline also offers a zipline tour that takes guests soaring across canyons and over abandon silver mine shafts. Or, try your hand on several Via Ferrata courses. Italian for "Iron Road," Via Ferrata courses provide adventurers with aspirations of scaling cliffs and traversing ledges the opportunity to flirt with their wild side without extensive climbing equipment or expertise.
Royal Gorge Bridge & Park (Canon City). Hanging high above Colorado's wild Arkansas River, the Royal Gorge Bridge is America's highest suspension bridge and a legendary feat of engineering renowned the world over. In addition to the 86-year-old Royal Gorge Bridge, guests can expect more thrills with the new jig-back Poma Tram and Zip Rider Zipline (now North America's highest zip line). Both attractions will travel 2,400 feet over the Royal Gorge and 1,200 feet above the Arkansas River.
Shoot Down a Mountain
Gold Runner Alpine Coaster (Breckenridge). Located at the base of Peak 8, sits Breckenridge's alpine coaster with 2,500 feet of elevated alpine track. Visitors will get their adrenalin running as they soar down the mountain through forests and above ski runs. Visitors can ride as a single, or ride with a friend as they conquer the quick twists and curves.
Winter Park's Alpine Slide (Winter Park). Thrill seekers who have wanted to try their hand at bobsledding should check out Colorado's longest alpine slide which sits upon a peak at Winter Park Ski Resort. Guests enjoy a six-minute scenic chairlift ride before experiencing the 610 foot vertical drop on Winter Park's 3,000 foot long alpine slide.
Western Theme Park Thrill Rides
TERROR-Dactyl (Manitou Springs). Last summer, Cave of the Winds introduced TERROR-Dactyl, the Aerial Dive Ride, which sits on the edge of a 200-foot cliff in Williams Canyon. The ride launches riders 200 feet into the canyon at nearly 100 miles per hour. This one-of-a-kind ride will have visitors gasping for air.
Giant Canyon Swing (Glenwood Springs). Perched on a rock precipice on the edge of Glenwood Canyon at Glenwood Caverns Adventure Park, the Giant Canyon Swing launches riders out 1,300 feet above the Colorado River at nearly 50 miles per hour. Once over the canyon, riders will float at zero gravity for a moment before the swing reverses in the opposite direction.
Slidezilla (Denver). Denver's Elitch Garden's water park is getting a new addition this summer for the park's 125th birthday. SlideZilla is a new, six-story water slide with a "BehemothBowl" and "TornadoWAVE." Riders will shoot into the 24 foot bowl, drop 57 feet and then head up into a four-story high tornado wave.
Zip through the Rockies
Crested Butte Zipline Tour (Crested Butte). At Crested Butte Mountain Resort, soar across five ziplines ranging in length from 120 to 400 feet. These ziplines are connected by suspended wood bridges and towering platforms. Not only is the zipline open in the summer for views of Crested Butte's stunning wildflowers, it is also open in the winter when visitors can watch skiers and snowboarders sail down the slopes.
Soaring Tree Top Adventures (Durango). Accessible only by train, guests of Soaring Tree Top Adventure's zipline start their journey on a beautiful train ride in private, first-class cars on the Durango & Silverton Narrow Gauge Railroad. Upon arrival at the zipline, Sky Rangers from Soaring Tree Top will take guests on the ultimate adventure which includes soaring on 27 ziplines ranging from 56 to 1,400 feet in length through the trees of the San Juan Mountains, over the Animas River and indulging in a four-course gourmet lunch.
Steamboat Zipline Adventures (Steamboat). Steamboat's first zipline opens this June and will feature a course that takes guests zooming down suspended cables through aspen trees and lodgepole pine in the Colorado wilderness on Rabbit Ears Pass. Lines will range from 700 to 1,200 feet in length and will offer stunning views of Lake Catamount, the Flat Tops Mountains and the Yampa Valley.
ABOUT COLORADO
Colorado is a four-season destination offering unparalleled adventure and recreational pursuits, a thriving arts scene, a rich cultural heritage, flavorful cuisine, and 25 renowned ski areas and resorts. The state's breathtaking scenic landscape boasts natural hot springs, the headwaters of seven major rivers, many peaceful lakes and reservoirs, 12 national parks and monuments and 58 mountain peaks that top 14,000 feet.
For more information or a copy of the 2015 Colorado Official State Vacation Guide, visit www.COLORADO.com or call 1-800 COLORADO. Follow Colorado on Twitter, Facebook, Instagram,
About Dave's Travel Corner

Dave's Travel Corner is a travel content, resource provider and community (founded 1996) providing travel
Guides
written about Dave's personal travel experiences and
Journals
, pages that contain trip summaries and experiences written by fellow travelers. We spotlight locations and attractions with an article linked directly from our homepage including content across our blog, photo and video galleries. We use a combination of social media, written content, photography and videos to promote locations. Not only does the content appear on this site but we have direct partnerships with other well visited travel sites for placement of the content. Since 1996, we have also established hundreds of relevant link exchanges with other travel sites.
Visitors to Dave's Travel Corner will also find thousands of travel related links organized by categories on the
Resources Page
, a
Photo Gallery
containing International travel photos,
Book Reviews
, and
Product Reviews
focusing on products useful for travelers, fully automated
Forums
,
Tour Bookings
offering over 4400 unique tours around the globe,
Interviews
with those making news in the travel industry and
Videos
- specializing in International travel videos as well as home of the
Dave & Jim Show
.
Dave's own travel blog is
Above the Clouds
which focuses on International Travel & Lifestyle.
For information on advertising please choose from a variety of
advertising options here
.
Contributors are welcome

Learn how you can contribute
About

www.davestravelcorner.com/about