The 2015 Travel World Championship EventEntry Deadline Approaches
SANTA MONICA, USA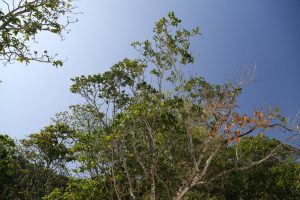 The deadline to enter the 2015 edition of the travel world championship, The Global Scavenger Hunt, is February 1st with only a few spots open for those wanting to compete for "The World's Greatest Travelers" title and trophy–and chance to earn a free trip around the world with their triumph.
Serious travelers are a competitive breed, from: "How many countries have you been to?" and "We've been there, did you do…?" to watching TV's Amazing Race saying, "I could do that!" Well now they can with a trip, trophy and title on the line.
The Global Scavenger Hunt travel adventure competition aims to return the Indiana Jones romance of travel while testing participants travel IQ mano-a-mano against equally travel savvy globetrotters in an around the world travel contest. It is the travel world championship, and it takes place over 23-days starting April 10th, 2015. But February 1st is the last day to enter online at GlobalScavengerHunt.com.
A select group of just 15 teams of two will conduct a series of travel IQ-testing and sight-doing culturally-oriented scavenges in ten secret countries (no guidebooks or online research allowed); overcoming language, cultural barriers, logistic challenges and the heat of competition over the three week event that is designed to have travelers trusting strangers in strange lands. The winners will be crowned "The World's Greatest Traveler™" on May 2, 2015, and presented with a free around the world trip to defend their title in 2016.
The 2014 defending champions, Zoe Littlepage, and her partner Rainey Booth, both from Houston, are poised to defend their titles in this world travel championship event that is life-changing for those participating.
Life-changing because not only are participants given the opportunity to live out their Indiana Jones and Amazing Race fantasies while circumnavigating the globe in one trip, but they will also be given numerous chances to do good with half-day volunteering opportunities; as the event also serves as a platform to raise funds for interest-free micro loans and the building of remote co-ed elementary schools in places of need. Ten events have built ten schools in places like: Kenya, Ecuador, India and Sri Lanka.
The 23-day around the world event is limited to 15 teams of two, and the US$12,500 per person entry fee includes: all international airfare, first class hotels, 40% of meals and special event-sponsored travel gear. Single travelers are welcome to apply and all travelers will be interviewed for suitability. Please contact GreatEscape Adventures at 1.310.281.7809, or apply online at GlobalScavengerHunt.com. (CST#2071053-40).
About Dave's Travel Corner

Dave's Travel Corner is a travel content, resource provider and community (founded 1996) providing travel
Guides
written about Dave's personal travel experiences and
Journals
, pages that contain trip summaries and experiences written by fellow travelers. We spotlight locations and attractions with an article linked directly from our homepage including content across our blog, photo and video galleries. We use a combination of social media, written content, photography and videos to promote locations. Not only does the content appear on this site but we have direct partnerships with other well visited travel sites for placement of the content. Since 1996, we have also established hundreds of relevant link exchanges with other travel sites.
Visitors to Dave's Travel Corner will also find thousands of travel related links organized by categories on the
Resources Page
, a
Photo Gallery
containing International travel photos,
Book Reviews
, and
Product Reviews
focusing on products useful for travelers, fully automated
Forums
,
Tour Bookings
offering over 4400 unique tours around the globe,
Interviews
with those making news in the travel industry and
Videos
- specializing in International travel videos as well as home of the
Dave & Jim Show
.
Dave's own travel blog is
Above the Clouds
which focuses on International Travel & Lifestyle.
For information on advertising please choose from a variety of
advertising options here
.
Contributors are welcome

Learn how you can contribute
About

www.davestravelcorner.com/about