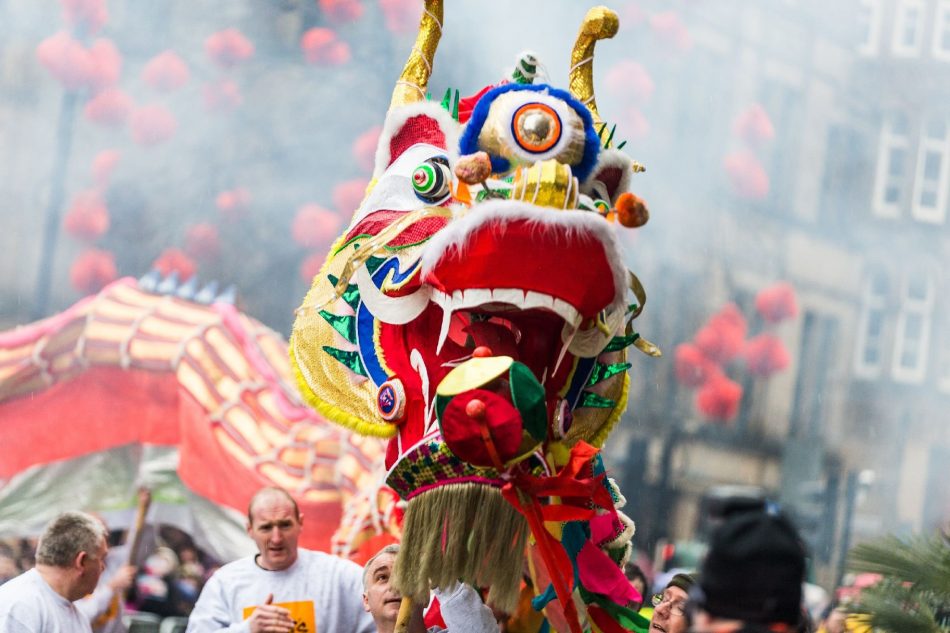 For the latest and greatest in Manchester, UK read on. Or visit www.visitmanchester.com
NEWLY OPENED:
EAT: Mowgli Oxford Road
Indian street food restaurant Mowgli, has opened its second Manchester restaurant at University Green situated on Oxford Road. Continuing Mowgli's trademark, founder Nisha Katona will be banishing Indian food stereotypes with a stunning menu of fresh and authentic, healthy, flavour-packed dishes with tonnes of vegetarian and vegan options.
– See also: modern Indian cuisine – Bundobust; Mughli; Asha's; Scene; and Indian Tiffin Room
FUN: Dirt Factory Pop-up
The brainchild of five passionate cyclists who have raised more than £400,000 through crowdfunding, Dirt Factory is a brand new indoor bike park built within the currently disused 25,000 sq ft former railway depot, Mayfield. Using around 2,000 tonnes of reclaimed soil, the bike park houses a range of exciting bike trails and features that stay at Mayfield for two years before moving into a permanent home at a larger facility in Greater Manchester. In the long term the 24-acre Mayfield site will be transformed into a world-class urban quarter, delivering new office and leisure space, the first city centre park in more than 100 years, as well as 1,300 homes and a hotel. Mayfield will also continue to host an array of events such as Manchester Pride and Manchester International Festival (see below).
– See also: get active – National Cycling Centre; Inflata Nation; and Flip Out
TOUR: Coronation Street
Following success in 2017, the world's longest-running soap brings back Coronation Street The Tour to take guests around the famous cobbles, discovering behind-the-scenes of one of the UK's largest television lots, now vastly expanded at its new MediaCityUK location. Tickets for the guided tour at are now on sale at £35 per adult, open selected weekends from February 2019.
– See also: TV heritage – BBC Tours at MediaCityUK, and Old Granada Studios
COMING SOON
EVENT: Pop-up Valentine's cinema at Victoria Baths
The Village Screen pop-up cinema will be transforming the Edwardian grandeur of Manchester's water palace, Victoria Baths, into a charming, candlelit cinema this February for a romantic line up of films, alongside fantastic street food traders and entertainment.The event kicks off on Friday 15 February with a screening of Baz Luhrmann's Romeo & Juliet, followed by a daytime screening of Disney's The Little Mermaid and evening showing of 90's romcom 10 Things I Hate About You on Saturday 16 February.
– See also: cool Manchester cinemas – HOME and Stockport Plaza
EVENT: Friends and Family and Beer
With beer festivals becoming ever popular in Manchester, it's no surprise that Manchester beer royalty, Cloudwater (voted second best brewery in the world 2017 by RateBeer), have decided to get in on the act with a brand new event for 2019. The simply titled 'Friends & Family & Beer' event will take place at Upper Campfield Market on 1 and 2 March 2019. Session tickets are £60 and include unlimited pours, with all profits from ticket sales going to charity.
– See also: Indy Man Beer Con; Man Beer and Cider Festival; and Manchester Beer Week
EVENT: ICC Cricket World Cup and The Ashes
Cricket mania is set to sweep the region as the city welcomes the ICC Cricket World Cup between 30 May and 14 July, hosting six fixtures at Emirates Old Trafford, including a semi-final and the most-watched fixture in the cricket calendar when India take on Pakistan. The newly renovated stadium will then play host to the popular Ashes series in September when the fourth test match brings England and Australia head-to-head to see who will take home the coveted urn.
– See also: Sport events in Manchester
EVENT: Bluedot Festival
Celebrating 50 years of the Moon Landings Bluedot Festival returns for an astronomical line-up at Jodrell Bank Observatory in Cheshire. Bringing together music and science, 2019's line-up includes Kraftwerk, New Order, Hot Chip and music from The Hallé orchestra, alongside live experiments and talks from scientists and cultural figures. Taking place 18-21 July, the festival is a celebration of all things cosmic, with comedy, food & drink, special anniversary screening of The Clangers and a disco homage to David Attenborough!
– See also: music festivals – Parklife; Sounds from the Other City; and Sounds of the City
EVENT: Manchester Pride 2019
Manchester Pride has announced the brand-new format for the 2019 Manchester Pride Festival and a new home for the August Bank Holiday event's live music experience. The Festival, which takes place over four days in Manchester city centre every August Bank Holiday (23 – 26 August), has revealed an exciting new format which will be made up of six key elements: Manchester Pride Live, the Candlelit Vigil, the Superbia Weekend, the Gay Village Gathering, Manchester Pride Parade and Youth Pride MCR. The biggest change to the format is a live music element, now named Manchester Pride Live, which will take place over two days – Saturday 24 and Sunday 25 August – and will host about 30 artists across two stages in and around the Mayfield Depot, part of the former Mayfield Station site. Whilst the brand-new Youth Pride MCR will be a free-to-attend event for 16 to 25-year-olds and developed through engagement with young people from across Greater Manchester.
– See also: LGBT Manchester
EVENT: Manchester International Festival 2019 – Janelle Monáe and Claire Cunningham added
Manchester International Festival (MIF) is the world's first festival of original, new work and special events and the flagship event in Manchester's cultural calendar. Staged every two years, the next edition will take place 4 – 21 July 2019 at venues and found spaces all over the city and will be the last festival before the opening of the North of England's flagship new cultural venue, The Factory, which will be managed and programmed by the MIF team. Five selected MIF19 highlights have been announced so far, with each commission offering a distinctive and very personal take on how we relate to today's world:
Bells for Peace – Yoko Ono invites visitors and residents to gather together in Cathedral Gardens for the opening event at MIF 19 and send a message of peace to the world. Thousands of diverse voices and a people's orchestra of bells from home and abroad will ring and sing out for peace – and welcome the world to Manchester.
Tree will take audiences on a thrilling journey in search of the soul and spirit of contemporary South Africa. Created by Idris Elba, whose album Mi Mandela provides the soundtrack, and Kwame Kwei-Armah, the new Artistic Director of London's Young Vic, this major world-premiere production will take place in the round within Upper Campfield Market Hall, one of Manchester's most atmospheric spaces.
Dystopia987 – Skepta invites participants to enter another world in this series of intimate and immersive experiences. Held in a secret Manchester location, Dystopia987 is a waking dream that presents Skepta's singular vision of the future: deep, dark, radical and riveting.
Janelle Monáe plus special guests – the singular and spectacular live performer Janelle Monáe will make her MIF debut with an exclusive outdoor show at Castlefield Bowl on the opening night of the festival.
Thank You Very Much – The National Theatre of Scotland and Manchester International Festival come together for the first time to work with leading disabled artist Claire Cunningham to present Thank You Very Much, an ambitious and powerful new work that uses the phenomenon of Elvis tribute artists as a springboard to explore impersonation, identity, acceptance and the challenges of being yourself.
– The full MIF line up will be announced at a press launch on Thursday, 7 March 2019
IN CASE YOU MISSED IT
EAT: The Creameries
Located in hippy Chorlton, The Creameries is a neighbourhood bakery, bar and restaurant lovingly created by local chef Mary-Ellen McTague, baker Sophie Yeoman and designer Sue Wilkinson. Serving simple and delicious food from an open kitchen in a garden-like space, the resturant has drawn high praise from national critics including Marina O'Loughlin for The Times (paywall).
– See also: eating and drinking in Chorlton – The Parlour; Double Zero; and The Chortlon Tap
FUN: Gincredible distilleries!
Manchester is set to further capitalise on the never-ending gin craze this year as not one, but two local distilleries launch new attractions. First, rapidly-growing local favourite Manchester Gin has secured six disused railway arches in the city centre to be converted into a new distillery, bar and restaurant as part of a regeneration of the forgotten area. There are plans for tutorials, talks and masterclasses to be held in the space. Then later in the year award-winning globally recognised gin brand Thomas Dakin, first distilled in nearby Warrington in 1761, will also be opening a new 'immersive distillery' experience and bar. The venue will open this autumn in a converted building between Deansgate and Albert Square and is expected to draw in 70,000 visitors in its first year.
– See also: More Manchester gins – Three Rivers Gin Experience and Didsbury Gin
VISIT: Elizabeth Gaskell's House
Elizabeth Gaskell's House, at 84 Plymouth Grove is a Grade II* listed property, was built around 1835-1841 and is a rare surviving example of a suburban villa. The Manchester author lived in the House with her family from 1850 until her death in 1865 and the house has been a visitor attraction since 2014. Recently, a signed copy of Cranford once gifted by Elizabeth Gaskell to a friend has been returned to her Manchester home after over 110 years and is on display in the author's House, alongside the fascinating story of the book's four owners. Despite Cranford being the most gentle, domestic and non-political of all Gaskell's writing, research into the various owners of the volume reveals their involvement in important issues from Peterloo to the Yom Kippur War.
– See also: heritage houses – Ordsall Hall; Bramhall Hall; Smithills Hall; and Hall i' th' Wood
STATUE: Emmeline Pankhurst
Marking 100 years since women won the right to vote in the UK, a statue of suffragette leader Emmeline Pankhurst was unveiled in her home city of Manchester in St Peter's Square on 14 December 2018. The new bronze statue by artist Hazel Reeves is surrounded by a plinth with the famous mantra 'Deeds Not Words' and follows a public vote to commemorate the famous Mancunian.
– See also: statues of Manchester
TOUR: RHS Garden Bridgewater
The RHS has unveiled plans to create a stunning new 63 hectare (156 acre) garden in the heart of the North West – by bringing back to life the lost historic grounds at Worsley New Hall in Salford. The creation of RHS Garden Bridgewater – the Society's first new garden in 17 years – will be the largest gardening project in Europe and will have a phased opening from spring 2020. In early 2019 there will be a series of sneak peek events to see the project coming to life. Sessions will run Monday-Friday and are limited to eight people per day.
– See also: local parks – Tatton Park; Heaton Park; and Dunham Massey
TREND: Ethical Eating
With a unique concept offering pay-as-you-feel meals using quality-assured food that would otherwise be thrown out, Open Kitchen MCR (formerly Real Junk Food Project) aims to tackle the issue of waste food via the city's first waste food catering social enterprise -– for which they have recently secured crowdfunding. Adding to this, following the success of its four restaurants at prisons across the UK, The Clink Charity has recently launched a café in the heart of Manchester. The Clink Café, located within the Grade II listed Canada House, will continue the charity's innovative rehabilitation initiative, offering offenders and homeless people the opportunity to gain qualifications in Food and Beverage Service as well as Barista skills. On the drink side of things, the Moss Cider Project takes place seasonally around September, turning apples donated by members of the public into delicious cider and juice, selling it, and sowing the profits back into the local community. Then there's Brew Wild Manchester, a community project which brings beekeepers, brewers and gardeners together through the medium of beer. Greater Manchester is also aiming to become the first UK city region to ditch single-use plastics and as part of this you can now find many bars and restaurants using paper straws featuring the Manchester Bee.
About Dave's Travel Corner

Dave's Travel Corner is a travel content, resource provider and community (founded 1996) providing travel
Guides
written about Dave's personal travel experiences and
Journals
, pages that contain trip summaries and experiences written by fellow travelers. We spotlight locations and attractions with an article linked directly from our homepage including content across our blog, photo and video galleries. We use a combination of social media, written content, photography and videos to promote locations. Not only does the content appear on this site but we have direct partnerships with other well visited travel sites for placement of the content. Since 1996, we have also established hundreds of relevant link exchanges with other travel sites.
Visitors to Dave's Travel Corner will also find thousands of travel related links organized by categories on the
Resources Page
, a
Photo Gallery
containing International travel photos,
Book Reviews
, and
Product Reviews
focusing on products useful for travelers, fully automated
Forums
,
Tour Bookings
offering over 4400 unique tours around the globe,
Interviews
with those making news in the travel industry and
Videos
- specializing in International travel videos as well as home of the
Dave & Jim Show
.
Dave's own travel blog is
Above the Clouds
which focuses on International Travel & Lifestyle.
For information on advertising please choose from a variety of
advertising options here
.
Contributors are welcome

Learn how you can contribute
About

www.davestravelcorner.com/about