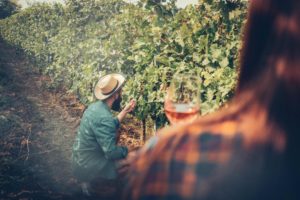 (Manta, ECUADOR – March 2021) At a time when traveling to uncrowded areas is more desirable than ever, Kontiki Expeditions announces its two launch itineraries on M/Y Kontiki Wayra. Experiences are scheduled in five provinces of the seldom-visited Ecuadorian coast. Kontiki's small-yacht size allows visits to authentic areas where social distancing is the norm rather than the exception in what is one of the most biodiverse countries in the world. With only nine staterooms carrying a maximum of 18 guests, Kontiki Expeditions offers a new, exclusive way to enjoy "NEO Luxury" both above and beneath sea level. Sailings will begin Summer 2021.
THE ECUADORIAN COAST AND THE KONTIKI EXPEDITIONS EXPERIENCE
Presenting a new concept in luxury ocean vacations, Kontiki Expeditions focus on conscious travel and immersive water and land experiences accessible via a small luxury yacht. The yacht travels two routes along the Ecuadorian coast, Toquilla and Spondylus, and takes full advantage of the country's wealth of birds, animals, flora, fauna, indigenous foods and cultural traditions while adhering to a NEO luxury philosophy of sustainability and giving back to communities. With a trend for intimate voyages on the rise, Kontiki Expeditions offers private, chartered fully crewed 7-night cruises with curated experiences to meet guests' needs, likes and interests.
Gastronomic Experiences
Heritage Cocoa Trees — (Toquilla itinerary only)
In Bahía de Caraquez, Kontiki visits the small community of San Miguel de Sarampión where some of the world's finest chocolates are produced from heritage cocoa trees more than 120 years old. The native-born trees yield pure Arriba Nacional Fino de Aroma cacao, considered the finest species in the world. Cocoa is aged in wood barrels in a process similar to wine, yielding some of the most expensive chocolate in the world. The visit here includes a tasting experience with cocoa and local organic products, prepared following countryside ancestral traditions and technique.
New Latitude Wines — (Spondylus itinerary only)
Kontiki travelers will have an opportunity to try New Latitude wines, affording a rare comparison to Old World and New World wines. The result of experimentation with existing limestone soils and the distinct weather conditions in the Playas area, the wine is aged in French oak barrels and develops a unique flavor profile. The gastronomic experience includes a wine pairing and tasting using local produce.
Meeting Local Communities of Artisans
Toquilla Straw Hats — (Toquilla and Spondylus itineraries)
Incorrectly known as Panama hats, Toquilla straw hats have been made in Pile for more than four centuries by artisan weavers using indigenous Toquilla straw. Kontiki visits the weavers responsible for making the finest and most expensive Toquilla straw hats in the world, the Montecristi SuperFinos. The Toquilla Straw Hat was designated in 2012 as UNESCO Intangible Cultural Heritage of the World.
Experiences Exploring Ecuador's Nature and Biodiversity
Isla de la Plata — (Toquilla and Spondylus itineraries)
Also known as "Small Galapagos," Isla de la Plata is a hidden treasure 17 miles off the coast of Ecuador. On its almost seven square kilometers, the uninhabited island harbors blue-footed boobies, red-footed boobies, masked boobies, Galapagos frigates, sea turtles and other singular species. This stop features trails for exploring the island's ecosystem above sea level as well as snorkeling to view sea life below. Depending on the season, humpback whales frequent this area.
Buenaventura Reserve — (Toquilla itinerary only)
Located in the Southern region of the coast, The Buenaventura Reserve encompasses more than 1500 hectares of cloud forest and four different microclimates. A guided trail walk in the protected subtropical reserve allows viewing of the habitat's more than 320 species of birds including 36 species of hummingbirds; 255 species of butterflies; and a diversity of marsupials, reptiles, amphibians and beautiful orchids.
Cultural Experiences
Agua Blanca — (Toquilla and Spondylus itineraries)
A stronghold against colonization, Agua Blanca is a small settlement that holds the remains of one of the most ancient civilizations in South America, the Manteño culture of the pre-Columbian period. Kontiki explores the traditions of the community and its preserved archeological artifacts, temples, cottages and plazas dating from 1500 BC. Activities include a swim in a natural sulfur lagoon whose minerals and mud treatments are said to have medicinal and wellness attributes, plus a trail walk with local ceibo trees and possible viewing of howler monkeys, butterflies, hummingbirds and more flora and fauna.
Puyango Petrified Forest (Spondylus itinerary only)
Once covered by the ocean, Puyango Petrified Forest originated because of cataclysms and geological events from thousands of years ago. The result is the surfacing of an extensive collection of marine fossils and petrified wood which provide a privileged glimpse into the past ecology of the planet. A walk through the forest is a travel through time, exposing petrified Araucarios more than 100 million years old. Petrified fossils co-exist with live vegetation and animals in a tropical forest with more than130 species of birds along with deer, small leopards, squirrels, foxes, armadillos, amphibians and reptiles.
"We have the luxury of delving deeply into the areas we visit," notes Carlos Nunez, CEO and founder of Kontiki Expeditions. "It's what is now known as NEO Luxury. Guests, more than ever, are looking for smaller environments on board and on land, traveling with an eye to sustainability and mindfulness, with fewer people and less exposure to risk," he continued.
THE EXPEDITIONS
The first Kontiki Expeditions yacht, M/Y Kontiki Wayra, is scheduled to set sail this summer. Introducing with two eight-day itineraries, Toquilla and Spondylus, Kontiki Expeditions will transport guests to untouristed areas in Ecuador to explore and celebrate the indigenous cultures within a context of wellness. The M/Y Kontiki Wayra has only nine staterooms and is 128-feet long, facilitating visits to smaller harbors for experiences in unknown areas.
Kontiki's 10 crew members and two local experts are committed to sustainability and conscious travel. These wellness professionals, naturalist guides and a local chef add to the distinctive Kontiki experience. With its nearly 1:1 staff to guest ratio, attention to detail is maintained at all times. Gastronomic experiences featuring local chocolate, seafood and produce will be enjoyed both onboard and on land. Nature-loving guests can expect to see the country's blue-footed boobies along with sea lions and howler monkeys… without the crowds.
The M/Y Kontiki Wayra yacht is a testament to luxury with a sundeck, gourmet salon, two outdoor lounges, bar, Jacuzzi, and a gym and fitness area. Staterooms are well appointed and include WiFi, on-demand entertainment and sustainable local amenities. Guest and crew health and safety are priorities, and sanitization and wellness protocols are summarized on Kontiki's website at https://kontikiexpeditions.com/en/health-policy/. Pricing begins at $7245 per person per week, based on double occupancy, and includes all activities, meals, transfers to and from ports, park entrance fees, guided expeditions and more. Private charters and solo rates are available.
ABOUT KONTIKI EXPEDITIONS – NEO-LUXURY SMALL-YACHT EXPEDITIONS FOR ENVIRONMENTALLY CONSCIOUS TRAVELERS
The first water-based member of the SLH portfolio, Kontiki Expeditions offers sustainable stays off the biodiverse, untouristed coast of Ecuador. Guests can choose between two sea expeditions which provide an immersion into the local cultures, traditions, natural surroundings and cuisine of each port. Based in Ecuador and launching in 2021, Kontiki Expeditions are pioneers in conscious luxury travel, offering immersive and sustainable small-yacht expeditions. The nine-stateroom Kontiki yachts, M/S Kontiki Wayra and M/S Kontiki Wayu (launching in 2022), introduce a maximum of 18 guests to the richesse of the land and sea. Multi-stop itineraries feature hiking, snorkeling, meetings with locals, in-depth cultural explorations, wellness activities and gastronomy. Kontiki Expeditions travelers experience the country's biodiversity, all in a protected environment where sustainability and uncrowded venues are paramount. Kontiki prides itself in giving back to the communities visited with resources and education.
Health and safety precautions are paramount on a small yacht with all protocols prior to boarding, on ship, and on land strictly maintained and are updated as required. The Safe Travels accreditation by WTTC (World Travel & Tourism Council) has been achieved for all sailings.
For more information, visit www.kontikiexpeditions.com/en
Photos above, courtesy of Kontiki Expeditions
About Dave's Travel Corner

Dave's Travel Corner is a travel content, resource provider and community (founded 1996) providing travel
Guides
written about Dave's personal travel experiences and
Journals
, pages that contain trip summaries and experiences written by fellow travelers. We spotlight locations and attractions with an article linked directly from our homepage including content across our blog, photo and video galleries. We use a combination of social media, written content, photography and videos to promote locations. Not only does the content appear on this site but we have direct partnerships with other well visited travel sites for placement of the content. Since 1996, we have also established hundreds of relevant link exchanges with other travel sites.
Visitors to Dave's Travel Corner will also find thousands of travel related links organized by categories on the
Resources Page
, a
Photo Gallery
containing International travel photos,
Book Reviews
, and
Product Reviews
focusing on products useful for travelers, fully automated
Forums
,
Tour Bookings
offering over 4400 unique tours around the globe,
Interviews
with those making news in the travel industry and
Videos
- specializing in International travel videos as well as home of the
Dave & Jim Show
.
Dave's own travel blog is
Above the Clouds
which focuses on International Travel & Lifestyle.
For information on advertising please choose from a variety of
advertising options here
.
Contributors are welcome

Learn how you can contribute
About

www.davestravelcorner.com/about