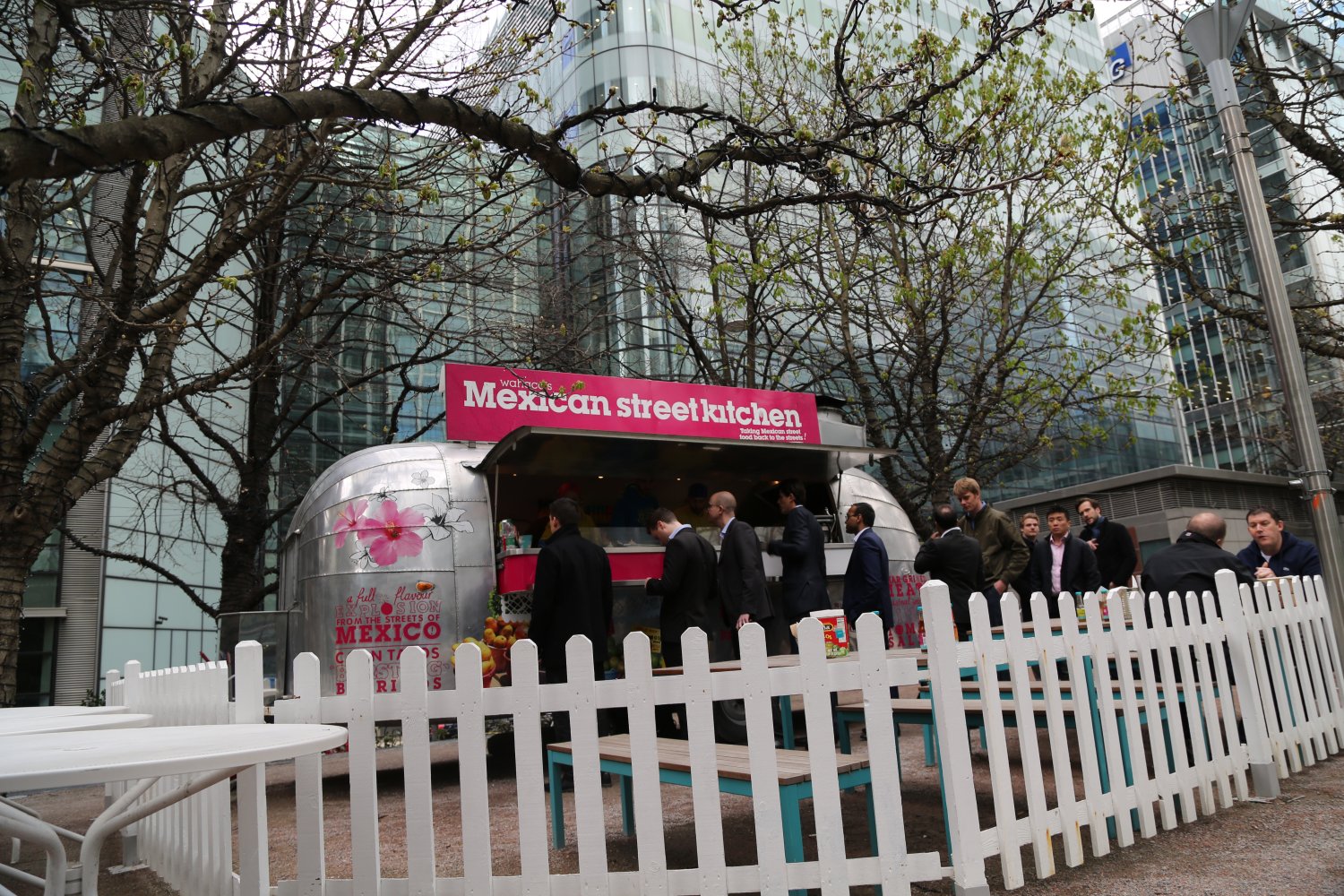 St George's Day on April 23 Marks Anniversary of the Death of England's Patron Saint, As well as the Birthday of World-Famous English Bard William Shakespeare
New York City (April 19, 2010) – VisitEngland, the official tourism body for England, is highlighting events and activities quintessentially English as the country prepares to celebrate St George's Day on April 23, England's national day remembering its patron saint St George. According to legend, St George was a soldier in the Roman army who killed a dragon and saved a princess, and while visitors are unlikely to experience anything quite so dramatic, England offers an abundance of inspiring attractions which make the country truly unique.
A source of inspiration to William Shakespeare, the Heart of England moved the world-famous bard, whose birthday falls on April 23, to write no less than 37 plays and 154 sonnets. Fans of the man commonly regarded as the finest writer in the English language can visit Shakespeare's birthplace in Stratford-upon-Avon, a haven of beautifully preserved black and white, half-timbered buildings. Stratford-upon-Avon is also home to the Royal Shakespeare Company, one of the greatest theatre companies in the world, which is currently undergoing a huge transformation to create a new auditorium, complete with dramatic thrust stage.
Home to a number of notable castles, the East of England boasts many fine examples of the ultimate medieval symbol of power and wealth, such as Castle Rising Castle built in 1140, located in the pretty village of Castle Rising, featuring a preserved Norman church and 17th century Almshouse. At Orford Castle in Suffolk, visitors can climb its spiral staircase leading to a maze of rooms and passageways and hear the tale of the legendary Orford Museum, while at Framlingham Castle, where Mary Tudor waited to hear whether she or Lady Jane Grey had been declared Queen of England after the death of Edward VI, guests can tour the striking wall-walk, explore the magnificent mere and admire the ancient castle gatehouse.
A must for Beatles fans is the city of Liverpool, this year celebrating the life of John Lennon with a two-month cultural program marking 70 years since the birth of the musician who was born in the city, and 30 years since his death. From October 9, 2010, which would have been Lennon's 70th birthday, to December 9, 2010, the day after the 30th anniversary of his assassination, Liverpool is to host a series of live music, film, poetry and art events including 'Lennon Remembered,' a tribute concert and a birthday celebration at the Cavern Club, as well as a Lennon-inspired international poetry competition, film festival, lecture program and visual art exhibitions at Liverpool John Moores University. 'White Feather: Spirit of Lennon,' an exhibition about life with John Lennon by his son Julian and former wife Cynthia, has also been specially extended.
Now an iconic part of the London skyline, The London Eye is celebrating 10 years since its massive steel structures were assembled on the bank of the river Thames making one of the world's most popular tourist attractions. Offering visitors an incredible view of the city, the world's largest observation wheel has attracted more than 36 million visitors since its opening in 2000. On a clear day, customers look out over the Houses of Parliament, the Tower Bridge and St. Paul's Cathedral during the 30 minute ride, as the huge wheel rotates slowly at 26cm per second.
Aside from its stunning ancient architecture, the spectacular city of Bath, which spans 2,000 years, is famous for its natural thermal waters. Located in the heart of the World Heritage Site is Thermae Bath Spa, where guests can discover how the Romans used to bathe in the mineral-rich waters, while enjoying the impressive views from the open-air rooftop pool. Between September 17 and 25, Bath, where the much-loved English author Jane Austen used to live and set two of her novels, will welcome the Jane Austen Festival, celebrating its tenth birthday in 2010, featuring over forty events including a special 10th birthday dinner at The Guildhall and other events such as a country-dance, dance workshops, walking tours, musical evenings, afternoon tea, plus talks and amusements throughout the nine days.
Steeped in history, York was one of the most important Roman cities in Britain and for a period at the end of the 3rd Century was the capital of the Roman Empire. At the Yorkshire Museum, reopening in August 2010 after a 2 million refurbishment, which will totally transform the interior of the remarkable building, the fascinating early history of York – the capital of the North of England – will be told through groundbreaking research and internationally important collections featuring jewels, statues and weapons. The might of the Romans, the power of the Vikings and the wealth and romance of the medieval period will be revealed inside the new look museum which will include a learning level and audio visual introduction to the history of York in its 300 seat auditorium.
Located in the South East of England, the New Forest National Park is home to some of the countries most picturesque countryside. With shaded paths meandering through ancient woodland, quaint villages dotted amongst the landscape and stunning coastal routes, the New Forest is a paradise for walkers, campers and cyclists. England's newest designated national park, the South Downs, is also situated in the South East and guided walks can be booked throughout the year giving extra insight into the natural history and wildlife in the areas.
Once patrolled by soldiers from all corners of the Roman Empire, Hadrian's Wall in England's North East, is a UNESCO World Heritage Site and one of Britain's most breathtaking monuments. Built in 122AD, Hadrian's Wall still holds its position as the largest free-standing structure in Britain. Originally 80 Roman miles (about 73 modern miles) long and up to 20 feet high, visitors can walk or cycle along much of its route, admiring the sweeping views of peaceful moorland and pasture and learn about Roman life in forts and museums along its length.
Used as a location during filming of the Da Vinci Code as well as Pride and Prejudice, England's East Midlands is soon to be in the spotlight for Ridley Scott's upcoming action-adventure movie Robin Hood, starring Russell Crowe and Cate Blanchett, in theatres May 14, 2010. In Nottinghamshire, travellers can follow in the footsteps of the real Robin Hood at Sherwood Forest Country Park which covers 450 acres and features ancient areas of native woodland. The forest is home to a wide variety of flora and fauna and more than one thousand veteran oaks – most of which are over 500 years old, with the largest and most famous being the Major Oak, linked throughout the world to Sherwood's legendary hero – Robin Hood. To celebrate the film's release, from now through October, Nottingham Castle has an exciting Robin Hood exhibition of costumes, props and behind-the-scenes memorabilia from the new film.
Further information about visiting England can be found at www.visitengland.com
About VisitEngland
In response to a clear call from industry arising from the 2008 British Tourism Framework Review, VisitEngland has been created as the strategic leadership body representing the public and private sector stakeholders of English Tourism. It works in partnership with VisitBritain, the RDAs and local authorities, and the private sector, creating a national tourism strategy, optimising marketing investment, and developing the visitor experience across England.
About Dave's Travel Corner

Dave's Travel Corner is a travel content, resource provider and community (founded 1996) providing travel
Guides
written about Dave's personal travel experiences and
Journals
, pages that contain trip summaries and experiences written by fellow travelers. We spotlight locations and attractions with an article linked directly from our homepage including content across our blog, photo and video galleries. We use a combination of social media, written content, photography and videos to promote locations. Not only does the content appear on this site but we have direct partnerships with other well visited travel sites for placement of the content. Since 1996, we have also established hundreds of relevant link exchanges with other travel sites.
Visitors to Dave's Travel Corner will also find thousands of travel related links organized by categories on the
Resources Page
, a
Photo Gallery
containing International travel photos,
Book Reviews
, and
Product Reviews
focusing on products useful for travelers, fully automated
Forums
,
Tour Bookings
offering over 4400 unique tours around the globe,
Interviews
with those making news in the travel industry and
Videos
- specializing in International travel videos as well as home of the
Dave & Jim Show
.
Dave's own travel blog is
Above the Clouds
which focuses on International Travel & Lifestyle.
For information on advertising please choose from a variety of
advertising options here
.
Contributors are welcome

Learn how you can contribute
About

www.davestravelcorner.com/about