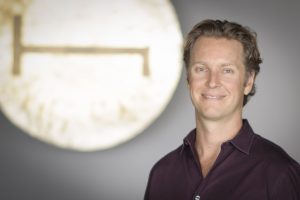 I recently met Sam as part of a partnership I was helping to promote. I used HotelTonight for booking a last minute trip to New Orleans using it to find a centrally located hotel within a short walk of the famous French Quarter. The app is simple to use and offers excellent coverage of hotels in the United States and Europe as well as other International destinations. The idea behind HotelTonight is to provide discounted hotel rooms based on last minute bookings. When hotels have unsold rooms – they list them on the HotelTonight app – making this an ideal way to book last minute trips. Here are a few insights from Sam about HotelTonight, their employee culture and some career advice.
Q. Describe HotelTonight and how it would benefit our readers who travel.
HotelTonight is an app for booking amazing last-minute deals on hotels. Though our name is Hotel Tonight, we have deals from a week in advance until 2am the night of arrival. For consumers, you'll save up to 50% off by using HotelTonight. Hotels give us amazing deals on rooms that would otherwise go unsold – so they benefit from additional revenue. HotelTonight is great for staycations, last minute road trips and weekends away, and for the frequent business traveler who needs to find value as well as maintain flexibility by booking last minute.
Q. What was the impetus for starting HotelTonight?
We built HotelTonight because we thought fresh ideas and a mobile-first approach were needed to unlock the potential of booking via a mobile phone. Our goal was to create something that was sleek and incredibly easy to use, and that enabled people to save money and have more fun in their lives. Nearly 6 years later, it's amazing to see how many people use and love HT!
Q. During a recent visit to your office I noticed two small rooms – each titled Epic and Cosmo. What do you use these rooms for?
We've got an really great open floor plan at HT HQ, but sometimes people need a little privacy, hence these "phone booth" rooms. We name all of our conference rooms and phone booths after our hotels, and Epic – a Kimpton hotel in Miami and The Cosmopolitan in Las Vegas are two of our fave partners.
Q. You reward an employee each month with a random trip. Describe how this works and more of this type of fun in your workplace culture.
Once a month we hold HT Roulette, and someone on the team wins a spontaneous – and totally free – weekend trip. Everyone who's available that weekend enters their name, we spin a wheel, and find a winner. They have one hour to book their trip, and they take off the very next day. People have gone everywhere from Los Angeles to Tulum to Iceland (yes, for the weekend!). You can read more about some of their adventures on our blog, The Turn Down.
Q. Tell us about a memorable stay you personally experienced after booking a property on HotelTonight.
I stayed at one of our great London partners a few years ago called the Belgraves. I was fighting jet lag so asked the front desk for a recommendation of a place to get a drink. I ended up at an obscure bar down a small alley. Inside, a huge crowd was watching football – England vs. Switzerland (England won in the last few minutes) and Prince Harry was in the crowd too.
Q. Describe one of the HotelTonight partnerships you are most proud of.
I'm really excited about our partnership with Capital One. Venture card holders get another 10% off our already-discounted deals – and it's stackable! In other words, it can be combined with our other deals like our location-based GeoRates or promo codes. We love that we found a way to make HT deals even better and help people travel more!
Q. What advice do you have for those thinking of making a career change, one that might involve a bit more risk than what they are currently doing?
I like to say you should always feel slightly out of your comfort zone. A new role should always feel that way. Some people call it risk. I call it learning and growing. I've taken quite a few chances in my career (like driving across the country for a job in Hollywood), and I've never, ever regretted pushing myself career-wise.
Q. You currently live and work in San Francisco – tell us about the vibe in this city and what attracted you here – perhaps highlighting a favorite experience you enjoy that is unique to this city.
SF is an amazing city with a really vibrant culture. There's a ton to do and even more to eat. When I first came to SF I stayed at a cheap hostel for $20 a night which is just a few blocks from the current HT office. Whenever I walk by it, it reminds me how far I've come!
Biography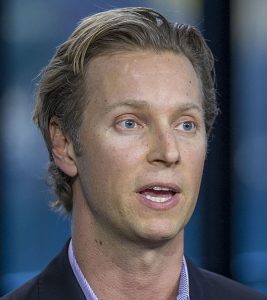 A travel-obsessed serial entrepreneur, Sam is CEO and co-founder of HotelTonight, the world's leading app for booking amazing last-minute hotel deals tonight, tomorrow and next week. Sam previously founded and was CEO of DealBase.com, a travel deals search engine, and was CEO of TravelPost.com, a hotel reviews site.
SideStep acquired TravelPost.com and Sam served there as VP of business development until its acquisition by Kayak. Sam also worked in comparison shopping at Excite, CNET and NexTag. Sam lives in the Bay Area with his wife and their two children. Not at all surprisingly, he was an assistant to Wes Craven on the film Scream. He HotelTonights at the Ace New York.
For more information about HotelTonight, visit: www.hoteltonight.com