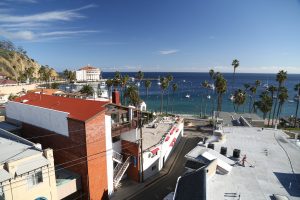 Travelers Enjoy Free Ride on Your Birthday AND Save Hundreds of Dollars Any Day of the Year with the Avalon Centennial Planner
SAN PEDRO, Calif. (August 16, 2013) – Who doesn't want their cake and eat it too? Catalina Express, the leading boat transportation to and from Catalina Island, sings Happy Birthday to the City of Avalon on its 100th birthday. Throughout 2013, Catalina Express not only continues its Free Round Trip on Your Birthday promotion, but has launched the Avalon Centennial Planner filled with hundreds of dollars in savings that travelers can partake in any day of the year, regardless if it's their birthday.
The Avalon Centennial Planner is designed with themed quarterly offerings, giving travelers even more reasons to visit the Island of Romance year round. Each quarter, history, trivia, events, island secrets, deals, reviews, specials and promotions will be shared via Catalina Express' website and social media channels: www.catalinaexpress.com and on Facebook, Pinterest, and TripAdvisor. Below is a sampling of what's offered:
Through September 30, 2013
Let Catalina Island Move You: Avalon invites you to get moving with sports, adventure and eco tour deals
· Insider's faves: The Catalina Sandtrap for tacos, DC3 Grill at the Airport in the Sky (where pilots will fly to Catalina just to pick up the yummy chocolate chip cookies), Mr. Ning's for off-the-menu Dave's shrimp, backside of island for surfing, Hermosa and La Paloma hotels for scuba divers.
· Notable people: Tiger Woods has played golf at Catalina Island Golf Course, the oldest golf course west of the Mississippi; the Chicago Cubs conducted their spring training on the island from 1921-1951; Canadian George Young was the first person to swim the Catalina Channel in 1927 at age 17 and Catalina Express' Greg Bombard rowed the Catalina Channel
· Fun facts: Modern day sport fishing began at the Catalina Tuna Club, founded in 1889 and the oldest fishing club in the U.S.; flying fish tours got its start when Capt. MacAvey took guests out looking for seals at night, turned on his flash light, which attracted the flying fish
· Island style transportation: Electric bikes, submarines, parasails, zip lines, jet skis, Bio fuel Hummers, helicopters
Events: Annual July 4th parade and fireworks display; BBQs at DC3 Grill; 23rd Annual Church Mouse Marlin Invitational (8/26-27); Catalina Island Women's Forum Wine Festival (9/14); Catalina Island Conservancy Half Marathon (9/28); Catalina Film Festival (9/18-22); 55th Annual Catalina Festival Of Art (9/19-22); National Museum Day (9/28, Free Admission); check event listings for more information
CASA MARIQUITA "CENTENNIAL PACKAGE" COME TO WHERE THE BUFFALO ROAM — includes one night stay Sunday – Thursday, round-trip boat transportation, continental breakfast, Skyline Drive Tour to see "where the Buffalo Roam." Starts at $450.68 for two-people/one night, represents a 15 percent savings. (800) 545-1192
2. ISLAND WATER CHARTERS PARASAIL — Buy a tandem flight and get a FREE upgrade from the 600′ flight to the 800′ flight. (310) 510-9280
3. CATALINA ADVENTURE TOURS GLASS BOTTOM BOAT TOUR —
Buy one, get one FREE*! Aboard the Sea View glass bottom boat; feed the fish through specially designed food drop tubes, while guides help identify ocean inhabitants. (877) 510-2888 • www.CatalinaAdventureTours.com *Taxes and fees not included
4. BOTANIC GARDEN — Take the Garden to "Sky Hike" starting at the Wrigley Memorial & Botanic Garden for a view of both sides of the Island. Buy one regular admission to the Wrigley Memorial & Botanic Garden and get the second admission free. (310) 510-2897
October 1 – December 31, 2013
Salute the Arts Across the Sea;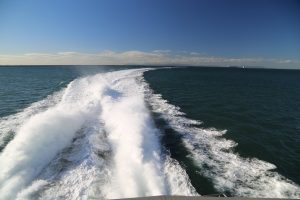 22 Miles to Island Style Music, Art, Parties and Festivals
· Fun Facts: "26 Miles Across the Sea" was recorded by The Four Preps in 1957, and earlier in 1919, "Avalon," was sung by Al Jolson; "I found my love in Avalon beside the bay…"
· Notable People: After concerts such as JazzTrax, many artists provide impromptu performances in Avalon's bars, including Katy Perry, Spencer Davis, and American Idol's Phillip Phillips
· Let's eat: Many festivals also offer great food and beverage and a favorite is the Beer Garden during the Flying Fish Festival Island style transportation: Musicians and other artists transport their equipment and wares via barge or Catalina Flying Boats.
Events: Catalina Island JazzTrax Festival (10/3-6, 10/10-13, 10/17-20); Halloween Costume Party and Parade (10/31); 29th Annual Catalina Island Triathlon (11/2); Catalina Island Eco Marathon (11/9); Catalina Island Swing Dance Festival (11/8-10); Holiday Open House at the Catalina Island Museum (12/14); 2nd Annual Catalina Christmas Parade; Annual New Year's Eve Parties at EL Galleon & Antonio's (12/31); 41st Annual New Year's Eve Celebration; check event listings for more information
VILLA PORTOFINO FALL JAZZ ROMANCE PACKAGE — Twenty percent discount, rates starting at $169 per person; includes round-trip boat transportation, taxi transfers, continental breakfast, romantic CD, champagne; 15% discount shopping coupon for Island Threadz & Island Style. (888) 510-0555 •
2. A TOUCH OF HEAVEN SPA — Couples "Sweet Thai" Massage, this combination of Swedish and Thai massage uses ancient techniques of stretching and modern Swedish elements, set in a relaxing, candlelit environment. Present the centennial certificate to get $40 OFF this massage (regularly $220 per couple, $180 w/ this certificate).
3. JAZZTRAX FESTIVAL — Buy a Sunday Night Catalina Island JazzTrax Festival ticket and use the certificate to get one FREE Sunday Afternoon Session Ticket for Weekend 1. *Come to the JazzTrax Festival and the certificate will get you a Free Catalina Island JazzTrax Festival Poster. 866 872-9849 •
4. ZIP LINE ECO TOUR: Get a complimentary Zip Line with the purchase of 3 Zip Line tickets. Good for all four to Zip Line together. Propel down 5 separate zips, dropping from 500' to 60' above sea level at heart pounding speeds. www.visitcatalinaisland.com
The Free Round Trip on Your Birthday to Catalina on passengers' birthdays is now effective to April 30, 2014 for travel from all of Catalina Express' mainland ports, saving adult passengers up to $74.50 round trip. Travel must begin on the passenger's actual birthday, subject to availability, and return must be completed within 30 days. All interested passengers need to do is pre-register online at www.CatalinaExpress.com, make a reservation and then present their printed Free Pass at time of check-in, with valid ID.
About Catalina Island and Catalina Express
Located 22 miles off the coast of Southern California, Catalina Island is accessible by boat from three ports via Catalina Express: San Pedro, Long Beach and Dana Point. Catalina Express offers up to 30 daily departures and year-round service to Avalon and Two Harbors, transporting nearly one million passengers annually. It offers comfortable airline-style seats and grouped table seating. Traveling to Catalina Island in as little as one hour, each vessel was designed and built/purchased specifically for comfort and speed. Catalina Express is an unparalleled resource in Southern California, and one of the world's most respected ferry fleets. For information and reservations, call 800-429-4601, or visit www.catalinaexpress.com
Catalina Island's clear blue waters and Mediterranean climate and ambiance are a Shangri-La. This laid-back island town is chock full of places to eat, drink, shop. Catalina has a wealth of natural and cultural resources, unique animals and plants found nowhere else on earth. Sightseeing opportunities are numerous and varied from escorted tours around town, adventure rides into the interior, jeep eco tours, hummer rides, to zip lines, rock climbing and undersea adventures. Independent activities are plentiful, camping, hiking, snub, diving, snorkeling, kayaking, spa treatments, beach lounging, golf, motor boating, parasailing, fishing, boat rides down the coastline and more.
About Dave's Travel Corner

Dave's Travel Corner is a travel content, resource provider and community (founded 1996) providing travel
Guides
written about Dave's personal travel experiences and
Journals
, pages that contain trip summaries and experiences written by fellow travelers. We spotlight locations and attractions with an article linked directly from our homepage including content across our blog, photo and video galleries. We use a combination of social media, written content, photography and videos to promote locations. Not only does the content appear on this site but we have direct partnerships with other well visited travel sites for placement of the content. Since 1996, we have also established hundreds of relevant link exchanges with other travel sites.
Visitors to Dave's Travel Corner will also find thousands of travel related links organized by categories on the
Resources Page
, a
Photo Gallery
containing International travel photos,
Book Reviews
, and
Product Reviews
focusing on products useful for travelers, fully automated
Forums
,
Tour Bookings
offering over 4400 unique tours around the globe,
Interviews
with those making news in the travel industry and
Videos
- specializing in International travel videos as well as home of the
Dave & Jim Show
.
Dave's own travel blog is
Above the Clouds
which focuses on International Travel & Lifestyle.
For information on advertising please choose from a variety of
advertising options here
.
Contributors are welcome

Learn how you can contribute
About

www.davestravelcorner.com/about