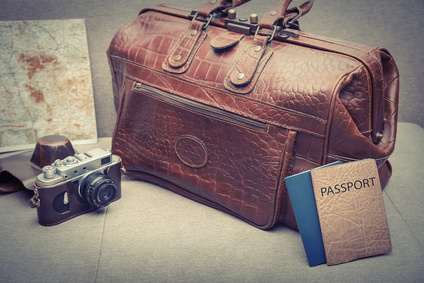 Devolver Digital Films to Distribute Epic Indie Sharable-Life Documentary: 'One Couch at a Time' Releasing in Select Theaters and VOD this Fall – What would you share with a stranger?
– Follow director/producer Alexandra Liss as she taps into the couch-surfing community and discovers a life[style] worth sharing –
Austin, Texas — August 24, 2013 – Devolver Digital Films announced today it has inked a deal to distribute One Couch at a Time, a new documentary showcasing the couch-surfing lifestyle as experienced by a young girl as she travels the world over, forever transforming her take on humanity as she discovers '"the shareable life." Devolver Digital Films is set to run One Couch at a Time in several cities this September for limited-engagement screenings at select theaters, as well as release the film via nationwide VOD and internet deliveries including Amazon, iTunes, Google Play, PlayStation, Xbox and a host of others.
Two years ago, San Francisco native Alexandra Liss set out across six continents armed with a backpack, a camera and one mission: to couchsurf around the world and document the people, cultures and experiences she encountered. Liss was forever transformed as she discovered a greater phenomenon of subcultures living "shareable lives" – people who value sharing resources over direct ownership. The documentary sheds light on how the simple act of opening yourself up to new possibilities can transform your entire life.
"I wanted to tape the world," said Liss. "I've always been interested in film, but I realized that it was specifically the medium of documentary film that called to me – because in a world where moments are fleeting and constantly re-written by our subjective memories, I find video documentation can be the purest form of telling a story while allowing people to open their perspectives and walk in each other's shoes."
Liss says couchsurfing was her "gateway drug" to the shareable life; these days she shares her apartment, her car, and many other traditionally private resources with total strangers using the digital tools of the new sharing economy. She is a co-author of the upcoming book It's a Sharable Life, a how-to guide to the lifestyle.
Devolver Digital Films is the indie film arm of interactive digital entertainment's indie rock stars Devolver Digital, purveyors of fine independent content on the video game scene since 2009. Devolver Partner and Funslinger Mike Wilson said, "One Couch at a Time is an extraordinarily apt title to lead the label's crop of Fall 2013 movie releases and we're excited to share this unique title."
"Alexandra's point is that sharing resources elevates us all and puts the whole world into our hands, and that resonates so much with our philosophy as a distributor and strategic partner to indie film projects," said Wilson. "We're trying to encourage a generous, supportive ecosystem amongst our filmmakers and partners, and put peer-to-peer connections and new digital innovations to work, knocking down some of the barriers that used to keep great little indie movies from getting seen in the old (distribution) model."
One Couch at a Time is set to hit VOD in major U.S. markets this fall.
About Dave's Travel Corner

Dave's Travel Corner is a travel content, resource provider and community (founded 1996) providing travel
Guides
written about Dave's personal travel experiences and
Journals
, pages that contain trip summaries and experiences written by fellow travelers. We spotlight locations and attractions with an article linked directly from our homepage including content across our blog, photo and video galleries. We use a combination of social media, written content, photography and videos to promote locations. Not only does the content appear on this site but we have direct partnerships with other well visited travel sites for placement of the content. Since 1996, we have also established hundreds of relevant link exchanges with other travel sites.
Visitors to Dave's Travel Corner will also find thousands of travel related links organized by categories on the
Resources Page
, a
Photo Gallery
containing International travel photos,
Book Reviews
, and
Product Reviews
focusing on products useful for travelers, fully automated
Forums
,
Tour Bookings
offering over 4400 unique tours around the globe,
Interviews
with those making news in the travel industry and
Videos
- specializing in International travel videos as well as home of the
Dave & Jim Show
.
Dave's own travel blog is
Above the Clouds
which focuses on International Travel & Lifestyle.
For information on advertising please choose from a variety of
advertising options here
.
Contributors are welcome

Learn how you can contribute
About

www.davestravelcorner.com/about