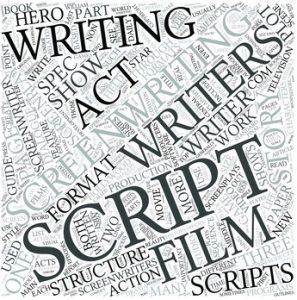 Los Angeles, CA—Michelangelo Screenwriting is an experiential travel retreat and writing program where screenwriters expand their creative capabilities against the backdrop of the Italian countryside.
Founded in 2008 by UCLA School of Theatre, Film and Television professor Paul Chitlik and UCLA alumnus Carlo Cavagna, Michelangelo Screenwriting developed from the idea that many screenwriters need to escape the distractions of their everyday lives and learn new tools in order to make their stories come to life. Now run by Carlo and his wife and fellow UCLA alumna, Heidi, Michelangelo Screenwriting has continued to attract top-level teaching talent like UCLA's Neil Landau, author of The Screenwriter's Roadmap.
Writers from all over the world come together in Michelangelo Screenwriting retreats to participate in two weeks of group lectures, feedback sessions, intensive one-on-one consultations, and sightseeing adventures. Screenwriting professionals review scripts, lend problem solving skills, and give advice, so that writers can dig into their creative depths and get their neglected projects off the ground. Their high-caliber training has resulted in script sales, representation and contest wins for several former students.
This year, Michelangelo Screenwriting expands their offerings to Montebenichi, Orvieto and Cortona to give program attendees a range of options for every travel style, and writing level:
Villa Michelangelo —Situated in Tuscany near the Umbria border, this lovingly restored rustic farmhouse on a commanding hilltop provides a quiet, intimate home for writers who want to get away from it all. The villa has extensive terraced grounds, including olive groves and a small swimming pool.
This summer, founding instructor and award-winning screenwriter Paul Chitlik, author of Rewrite, now in its second edition, returns to lead a two-week rewriting intensive. Paul, who has written for major networks and studios, focuses discussion on story structure, character development and dialogue techniques to take students' scripts to the next level. The Villa Michelangelo retreat is intended for students withscreenwriting training or experience.
Orvieto Retreat — Students stay at the beautiful Istituto San Lodovico convent in the walled hill town of Orvieto. The convent itself boasts a beautiful garden, with plenty of secluded corners for writers to focus on their scripts.
Students will be led by returning instructor Ben Blacker, producer and moderator of the Nerdist Writers Panel, co-creator of the Thrilling Adventure Hour live show and podcast, and professional TV writer who has written for the CW, Fox, USA, Spike, Paramount, and Nickelodeon.
Run like a writers' room, the Orvieto retreat focuses on storytelling and practical techniques for film and television. The workshop is designed for students who want to develop a new script or workshop an existing project. Over two weeks, students benefit from workshop-style classes, practical mini-lessons and one-on-one consultations.
Montebenichi Five-Star Retreat —Students will have the pleasure of living in Castelletto di Montebenichi, a magical, five-star boutique hotel situated atop a hill in southeast Chianti. Montebenichi is a small hamlet, rich with ancient beauty and the culinary wonders of Tuscany.
The Montebenichi program is instructed by sought-after international speaker, acclaimed story and career consultant Jen Grisanti, writing instructor for NBC's Writers on the Verge. Jen's resume also boasts a 12-year career as a studio executive.
The program at Castelletto di Montebenichi is open to all writers, not just screenwriters. Additionally, as Jen tailors the program to the needs and goals of each student, both one and two-week retreats are available. Jen's program is designed to coach and motivate writers to finish their scripts and novels with the beautiful Tuscan countryside as the backdrop.
Michelangelo Screenwriting instructors are all experts in their field, committed to helping students complete writing projects, learn new skills and achieve their goals. "I find it very stimulating to help writers reach that moment when they come up with their own solution to a problem, which is always better than my solution," says Paul Chitlik, "My job is not to solve script problems but to give writers problem solving techniques so they can apply them to their work when I'm not around."
Michelangelo Screenwriting retreats have had such a profound impact on the writing of students that many return for multiple retreats to learn from seasoned writing professionals, enjoy some solitude and be inspired by all Italy has to offer. They are the perfect creative getaways for writers whether they are looking to improve an existing pilot script or are seeking inspiration for a new novel. With experienced instructors, inspiring Italian landscapes and unmatched travel experiences, Michelangelo Screenwriting is the perfect catalyst for writers to cultivate creativity and discover new skills.
###
About Michelangelo Screenwriting:
Founded in 2008 by Paul Chitlik and Carlo Cavagna, Michelangelo Screenwriting retreats have been called "the perfect creative getaway" and an "unbelievably worthwhile experience" by program attendees. The original retreat location was at Villa Michelangelo in Cortona, Italy—hence the name of the program. Michelangelo Screenwriting has since grown, and retreats are now offered in Orvieto and Montebenichi in addition to Cortona every summer. Students can apply by submitting writing samples and resumes to Michelangelo Screenwriting. In addition to summer retreats, Michelangelo Screenwriting offers script consultations and will soon be launching seminars, panels, one-day workshops and other events in the Los Angeles area.
About Dave's Travel Corner

Dave's Travel Corner is a travel content, resource provider and community (founded 1996) providing travel
Guides
written about Dave's personal travel experiences and
Journals
, pages that contain trip summaries and experiences written by fellow travelers. We spotlight locations and attractions with an article linked directly from our homepage including content across our blog, photo and video galleries. We use a combination of social media, written content, photography and videos to promote locations. Not only does the content appear on this site but we have direct partnerships with other well visited travel sites for placement of the content. Since 1996, we have also established hundreds of relevant link exchanges with other travel sites.
Visitors to Dave's Travel Corner will also find thousands of travel related links organized by categories on the
Resources Page
, a
Photo Gallery
containing International travel photos,
Book Reviews
, and
Product Reviews
focusing on products useful for travelers, fully automated
Forums
,
Tour Bookings
offering over 4400 unique tours around the globe,
Interviews
with those making news in the travel industry and
Videos
- specializing in International travel videos as well as home of the
Dave & Jim Show
.
Dave's own travel blog is
Above the Clouds
which focuses on International Travel & Lifestyle.
For information on advertising please choose from a variety of
advertising options here
.
Contributors are welcome

Learn how you can contribute
About

www.davestravelcorner.com/about